The Saks Potts Spring Summer 2023 ready-to-wear collection features the use of vibrant colors which gave the runway show an added flavor.
The collection which was presented by the Danish fashion label during the Copenhagen fashion week incorporates stylish cuts and relaxed ready-to-wear outfits. Creative directors of the fashion house Barbara Potts and Catherine Saks presented a collection full of life and Creativity.
Read also: LookBook: Saks Potts Autumn Winter 2022 Ready To Wear Collection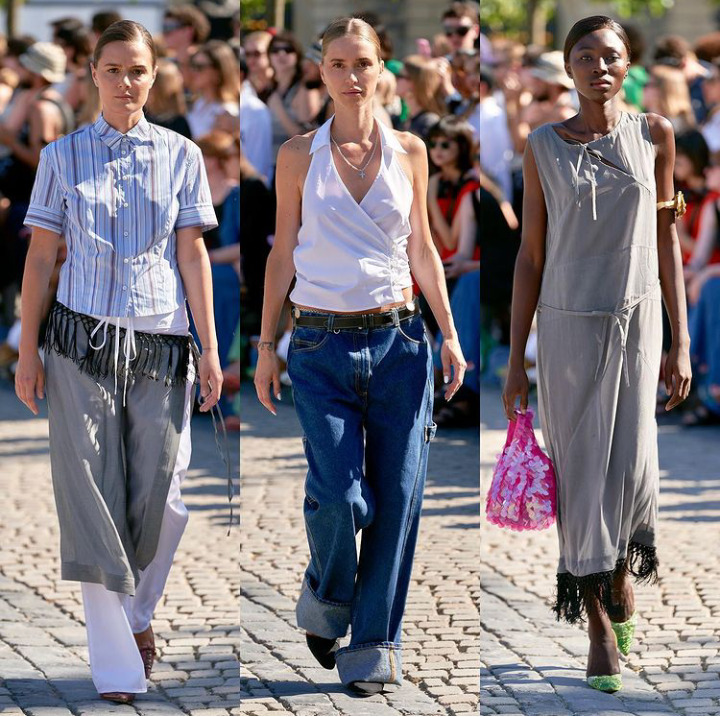 For its spring-summer 2023 collection, the fashion house made use of different types of fabrics incorporated into creative designs. The collection takes inspiration from the Crown Princess Mary of Denmark and the time she came from Australia to Denmark in the early 2000s living an almost ordinary life in Copenhagen.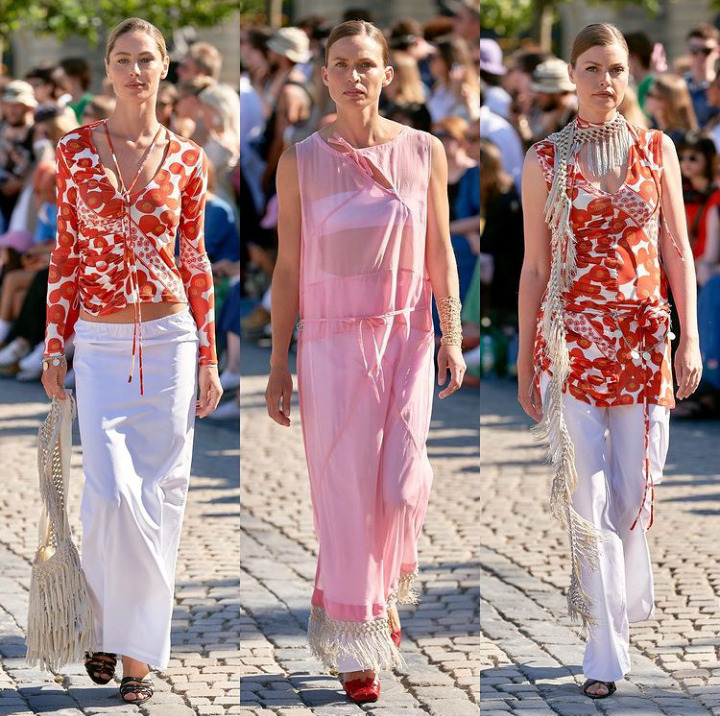 The Saks Potts Spring Summer collection also marks a transition for the fashion house to removing fur from its collection despite being a signature of the fashion house.
Read also: LookBook: Ganni Spring Summer 2023 Ready To Wear Collection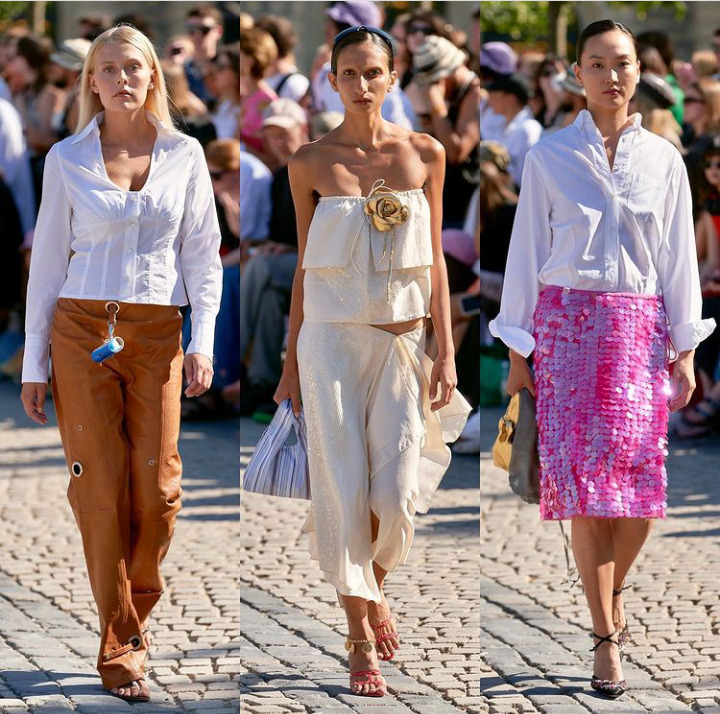 Bold gold colors were incorporated into the collection giving the outfits an elevated urban feel. The collection features two-piece outfits, dresses, pants, skirts, coats, and many more beautiful looks. Dresses include both long and short lengths and the two-piece outfit is designed with a relaxed look. The Saks Potts Spring Summer 2023 collection is intriguing.
Photo credit: Jacqhl
Click here to follow us on Instagram
fashion beauty lifestyle beauty plus outfits womens clothing fast fashion mens clothing fashion designer cosmetics wholesale clothing preppy mens fashion makeup box y2k fashion best eye cream designer brands skin care products street style beauty salon skin care routine beauty tips best moisturizer for dry skin fashion week ankara styles street wear natural beauty online clothing stores best skin care products clothing brands best moisturizer for oily skin semi formal dresses menswear lipstick shades makeup products best eye cream for dark circles makeup mirror ipl hair removal korean fashion fashion clothing vintage style best foundation for oily skin cute clothes euphoria makeup fashion trends 2021 summer outfits k beauty korean style eleanor lambert ankara gown styles