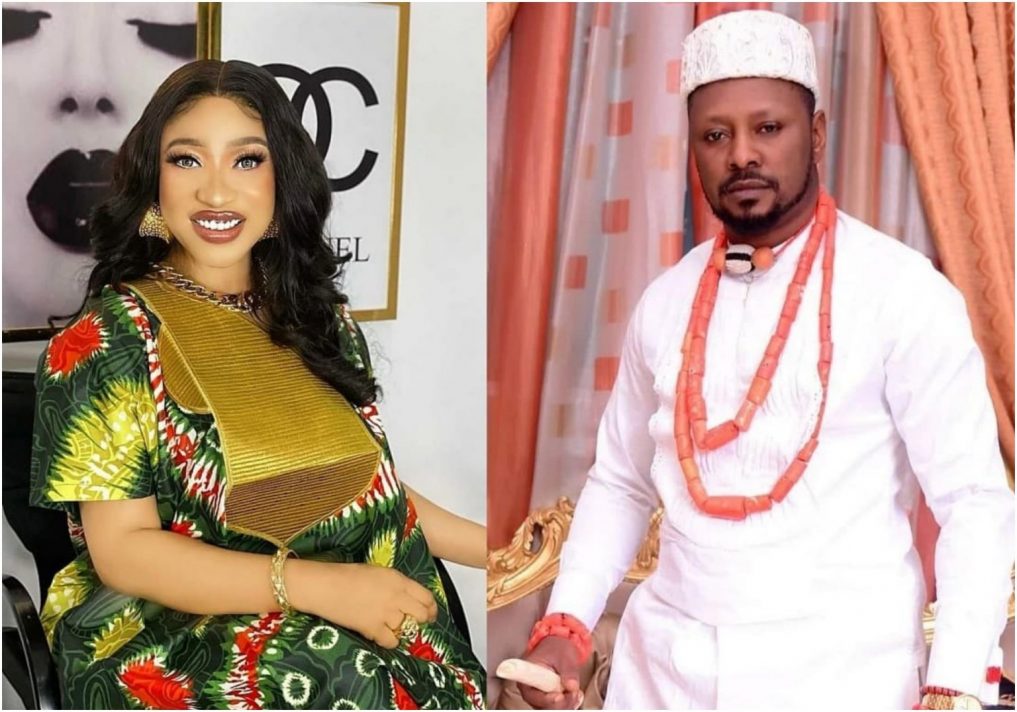 The internet has been on fire for the past 48 hours over the Tonto Dikeh, her former lover, prince Kpokpogri and married Instagram twerker, Jane Mena's saga.
Trouble started after Tonto took to Instagram to alert Jane Mena that her ex, Kpokpogri is in possession of her sex tape.
Jane took to social media to deny and even threatened to sue Tonto for defamation of character.
However, a recording of Kpokpogri "confessing" to sleeping with the married twerker from "morning till night" was released by Gist Lovers blog.
In the recording, Kpokpogri is heard saying Jane enjoys sleeping with him as she never gets tired. He (kpokpogri) alleged that Jane confided in him about her husband, Andre Plies' weak performance in bed.
The leaked recording gained a lot of reactions online as Nigerians took to social media to wonder what kind of man Kpokpogri is to confidently sleep with another man's wife and brag about it.
However, Glamsquad Magazine has three questions for Tonto Dikeh;
Where did you meet Prince Kpokpogri?
Who introduced you to each other?
Was he this garrulous when you were dating him and calling him your King?
Tonto Dikeh needs to answer the above questions so other unsuspecting single Nigerian ladies won't fall victim to such a man.
Please think twice about dating a guy who doesn't know what not to say on the phone.