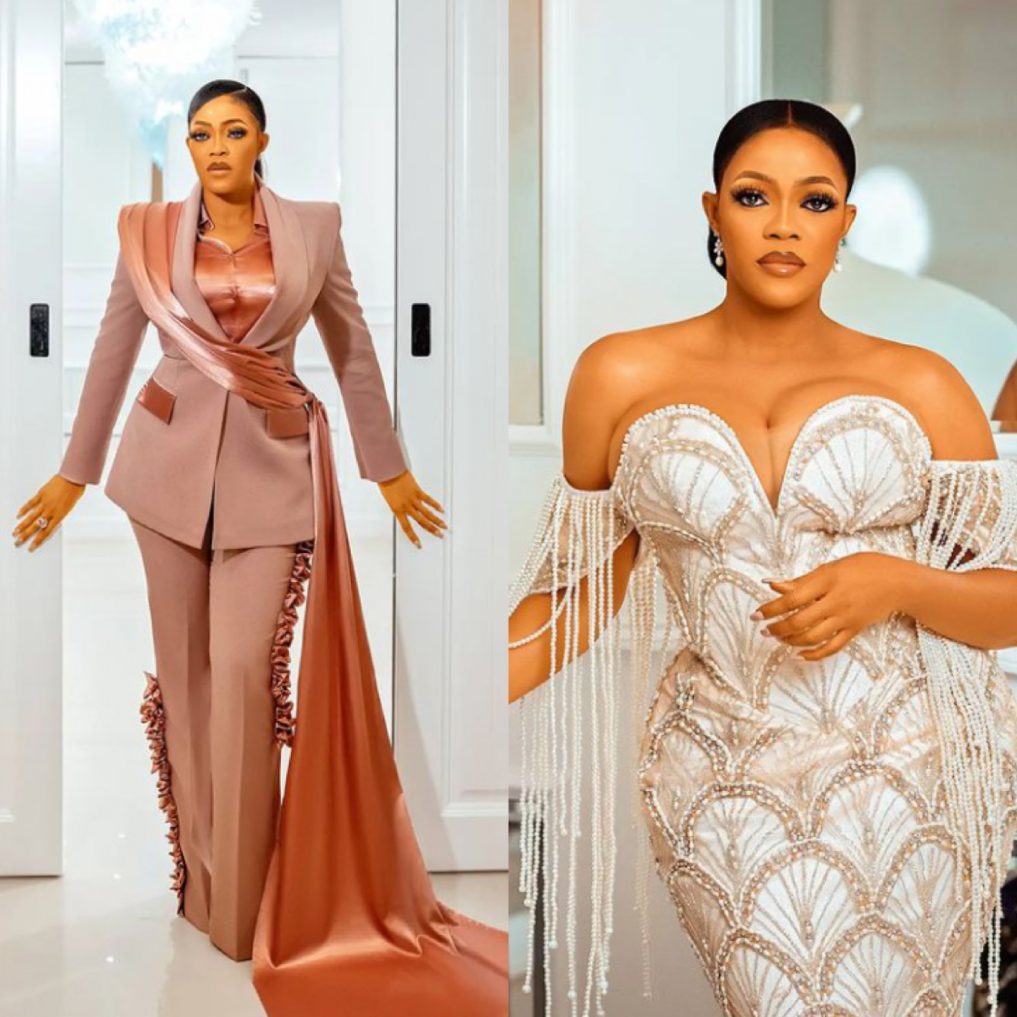 Nigerian award winning actress Eve Esin is celebrating her 40th birthday today.
In celebration of her birthday, the actress took to her Instagram page to share pictures of herself in lovely outfits. We cannot help but admire her beauty and looks at 40 years of age.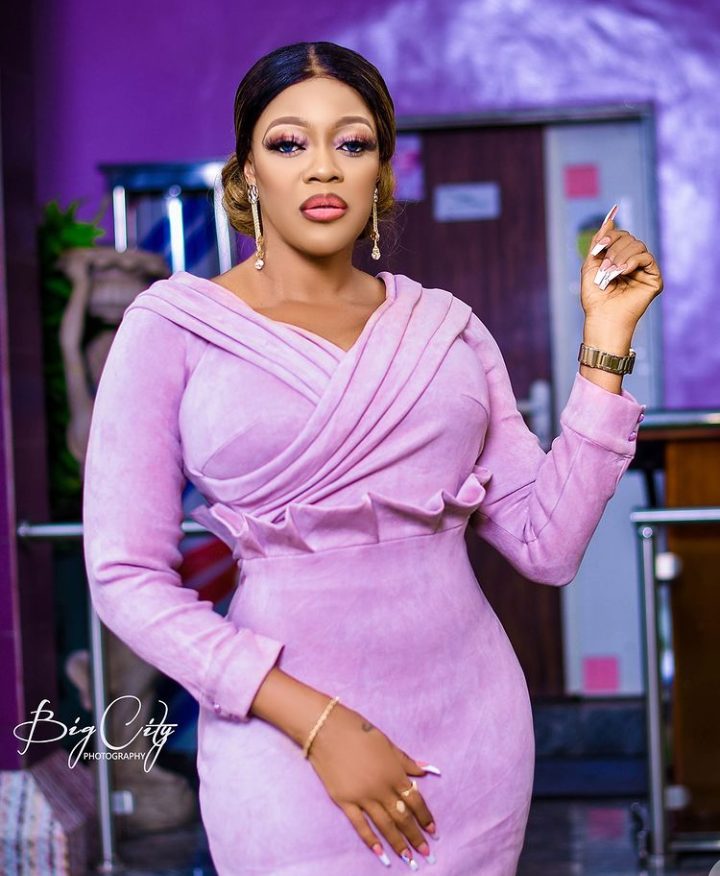 Read also: Glam Look Of The Day: Actress Mercy Aigbe Slays In Owanbe Outfit
In today's glam look of the day, we will be assessing Eve Esin's lovely outfits. But before we do, let's quickly take a look at her background and achievements.
Evelyn Okon Esin professionally known as Eve Esin is a Nigerian actress who started acting in 2008. The 40 year old actress quited her career as a banker to follow her true passion which was acting. Eve Esin has won an award for best actress in a drama and more.
Read also: Glam Look Of The Day: Reality TV Star Kaisha Stuns in Lovely Outfit
When it comes to fashion, Eve Esin is quite talented with her clothes. Her outfit for her 40th birthday celebration is absolutely stunning and classy.
She uploaded pictures of herself in four different outfits. Let's take a look at them below:
1: Red gown:
The beauty of this outfit is un- explainable. All we can do is admire the creativity behind it.
2: Nude Suit: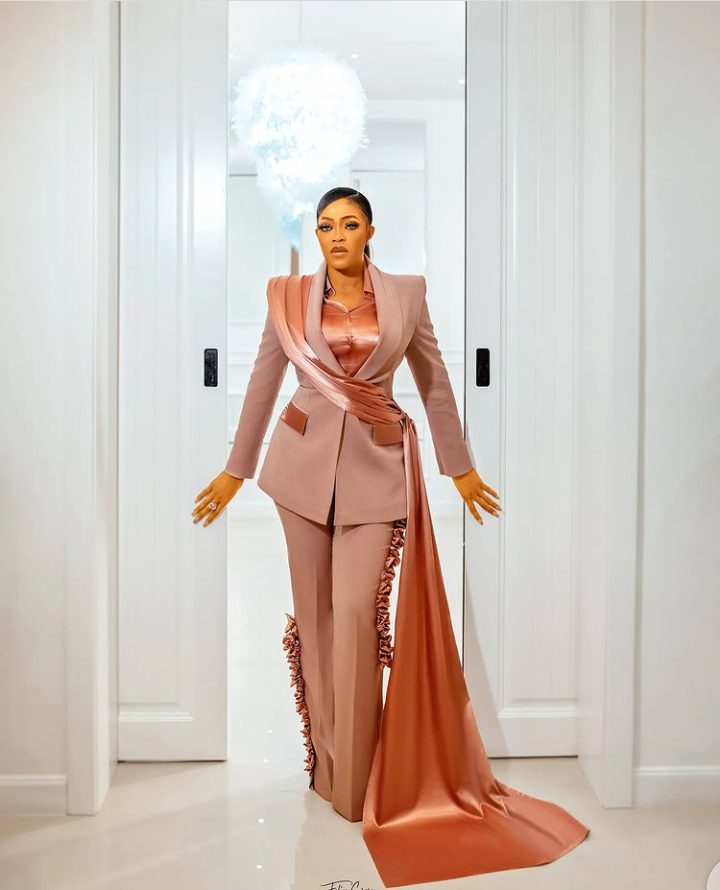 Resembling a royal outfit, Eve rocked this perfectly. Her height also complimented her outfit and made it look majestic.
3: An off shoulder silver gown: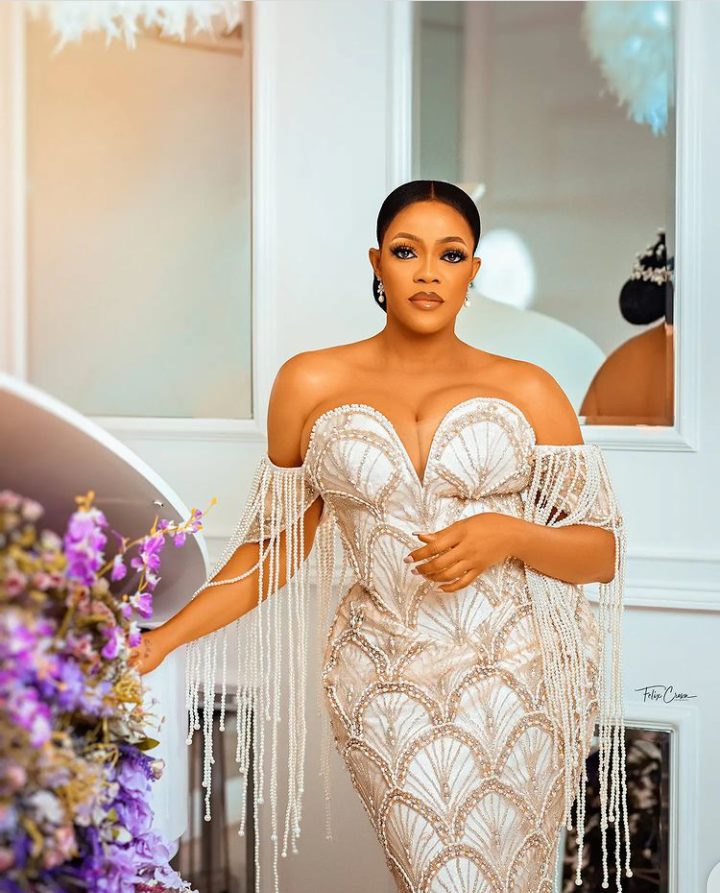 The actress beauty still glows even at her age. In the picture above, she wore an off shoulder silver gown adorned with beads.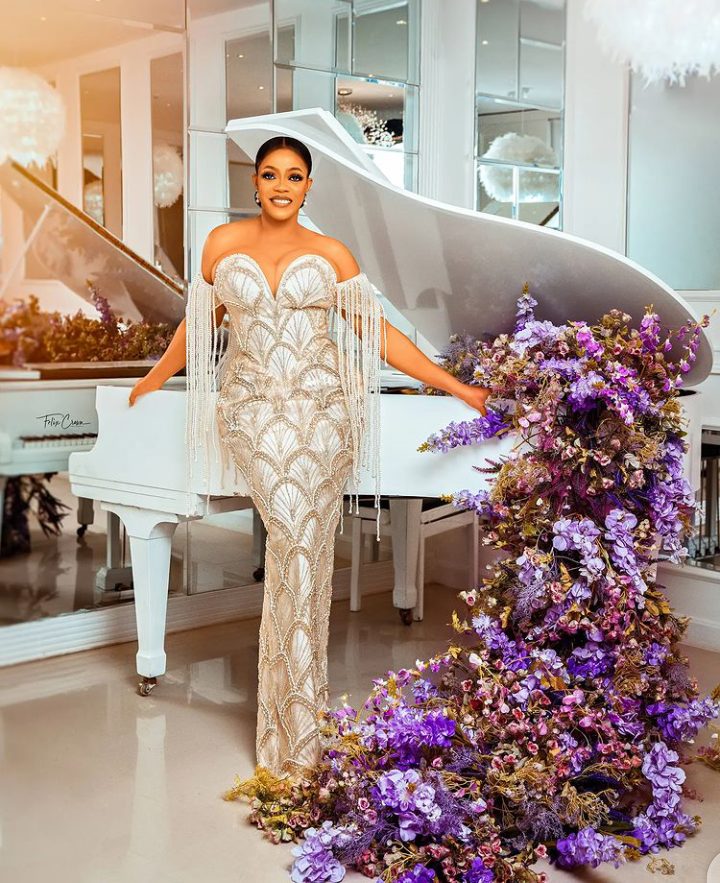 What do you think about her outfit?
Feel free to share your opinion with us
Photo credit: Instagram
Click here to follow us on Instagram