Veteran Nigerian actress, Joke Silva who is set to celebrating her 60th birthday, has been treated to a spa date by her friends and colleagues, Betty Irabor, Taiwo Ajayi-Lycett and Stephanie Busari.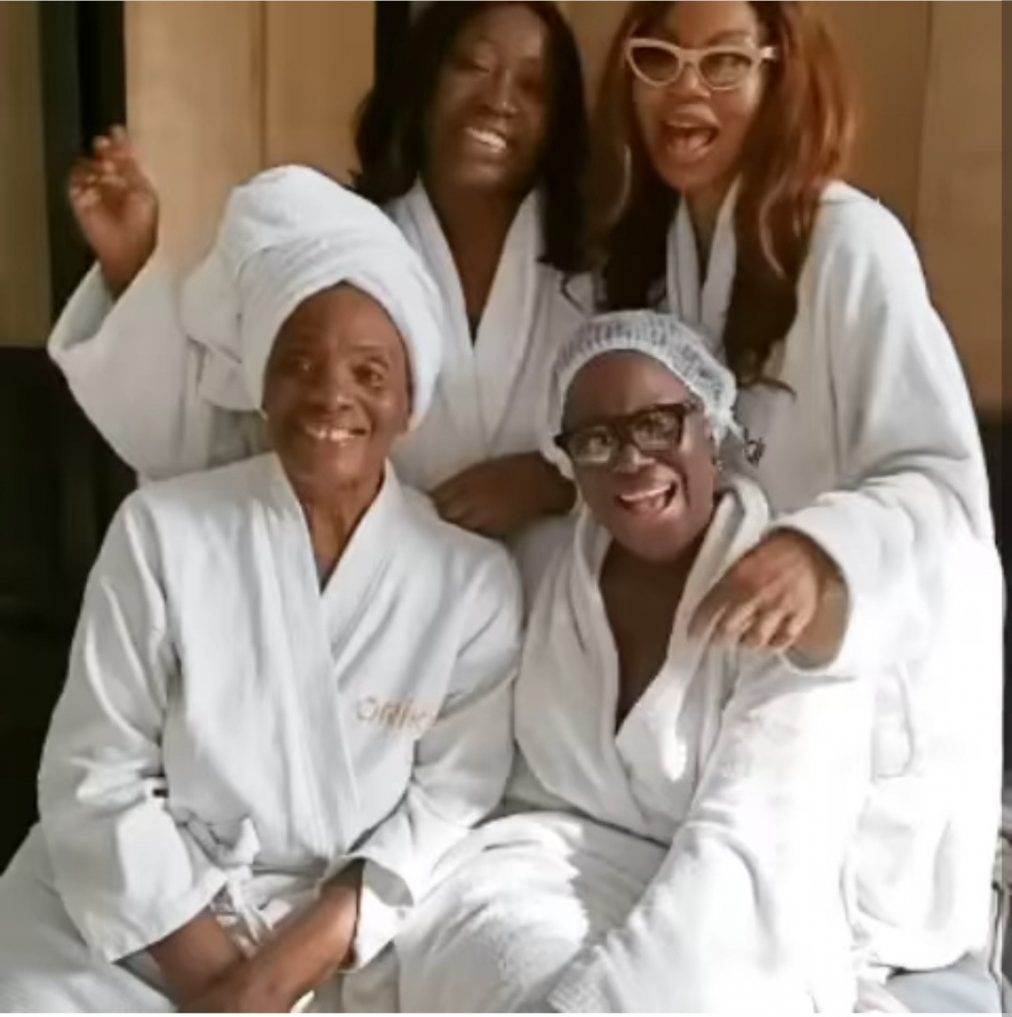 Betty Irabor, the publisher of Genevieve Magazine, renowned actress Taiwo Ajayi-Lycett, and CNN journalist Stephanie Busari were all dressed in spa robes as they prepared for their spa date with Joke Silva.
Betty Irabor showed her fun side by tickling Joke Silva, and the women were filmed having a good time.
Betty, 64, who posted the video, claimed she has known Joke since she was in her twenties. She went on to say that she is looking forward to welcoming Joke to the 6th floor.
Watch the video below:
View this post on Instagram