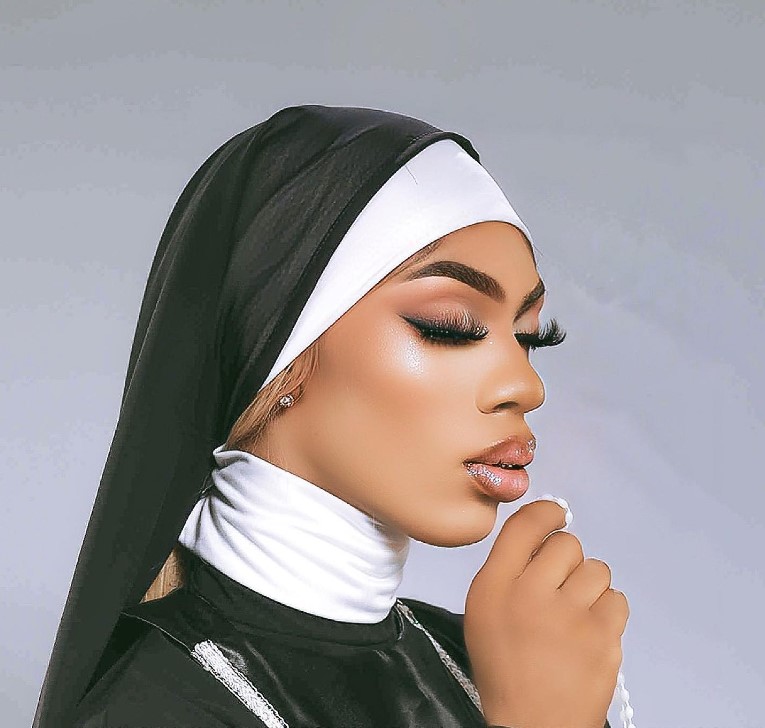 One of Nigeria's crossdressers, James Chukwueze Obialor better known as WF James Brown, is celebrating Easter, the yearly celebration of Christ's death and resurrection in a controversial manner.
The 24-year-old took to his Instagram page to share a photo of himself dressed as a nun to celebrate Easter. Not stopping there, he went on to share his own version of the Lord's Prayer.
In the prayer, the hilarious content creator who is also referred to as the Princess of Africow called on God for help, correction when he is wrong and protection from 'bad things.'
Sending a subtle message to those concerned he said people should stop judging him because they are God. under a locked comment section, he noted that he doesn't need anyone's comment today.
He wrote,
"Our Father in heaven, you are awesome!

"Show us who you are and how you want us to be. Make earth more like heaven. Please give us what we need to keep going each day. Help us when we are wrong and clean us up on the inside. Keep us from bad things, You're in charge! You're strong and powerful and always there. Forever! Amen 🙏

'Judge Non, because you are not God. I don't need your comment today just pray because today is Easter".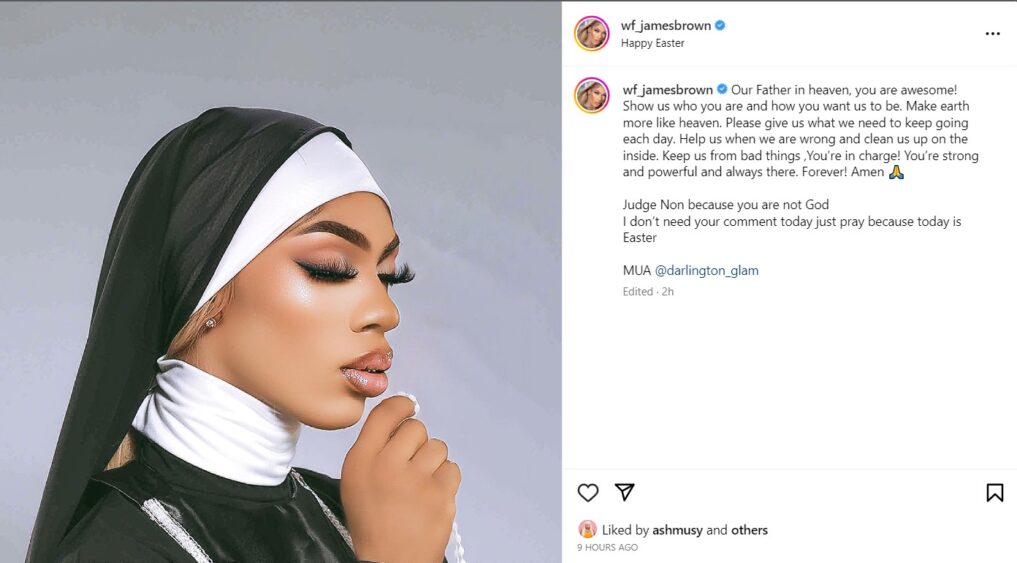 Read Also: Check out 10 Nigerian celebrities who are currently single and appear happy 
What do you think of James Brown's controversial Easter photo and version of the Lord's prayer?