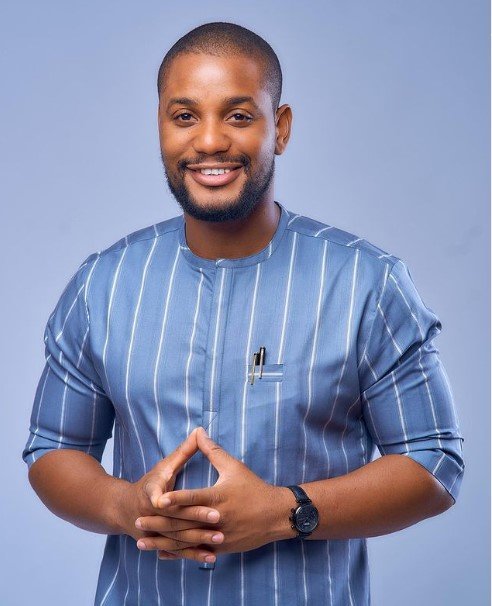 Over the years, there has been a growing interest in the relationship status of Nigerian celebrities.
Many fans are curious to know if their favourite stars are married, dating, or single. While some celebrities are open about their love lives, others prefer to keep it private.
Glamsquad takes a look at ten Nigerian celebrities who despite being single, seem to be enjoying their lives and careers. They are proof that one can still lead a happy and fulfilling life without being in a romantic relationship.
Alex Ekubo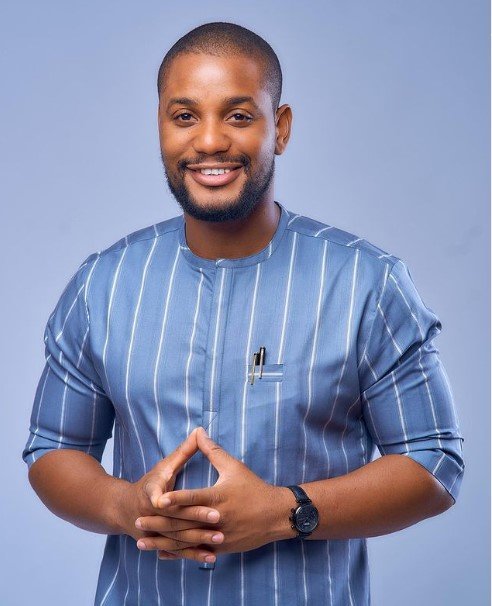 Nollywood actor, Alex Ekubo is currently single, happy and not searching.
The 37-year-old actor had a public fallout with his ex-fiancee, Fancy Acholonu which spanned over a period of two years.  The ex-couple got engaged in May 2021 and was set to tie the knot in November of that same year.
However, suddenly called off their already-scheduled wedding in August of the same year through an Instagram post.
She wrote:
"Hey guys, I am writing to inform you all officially that I have ended my relationship and engagement and I have called off the wedding with Alexx Ekubo," the American-born model wrote.

"I am aware this may be a shock to many people. I made the best decision for myself, because it is important that everyone finds happiness and live in their truth. At this time, my family and I ask for you all to please respect our privacy. Thank you so much."
In December 2022, the two reconciled and got back together secretly. Fancy went on social media to tender a heartfelt apology to Alex for calling off their engagement in 2021.
Fancy stated that she's not afraid to be vulnerable and affirms her love for Alex. She acknowledged that she had hurt him and his family with the way she handled their breakup. She admitted that her actions were out of character and realized that she could have controlled her emotions instead of being overly reactive.
On Instagram, she wrote:
"Like our shirt says, Nothing makes sense when we're apart @alexxekubo you still have my heart. I miss you, I love you, and I'm truly sorry for all the hurt & pain you and your family went through with our breakup.

"My actions in how I handled things was out of my character. I should have controlled my emotions and bit been so overreactive. I said too much, I did too much. Please forgive me. I've learned my lessons on how to handle situations.

"I haven't expressed myself properly. I'm not afraid to be vulnerable and sat you, your family & friends still mean the world to me. Losing you has felt like grief. Love heals".
Reacting to the apology, Alex wrote:
"I appreciate the apology. May God bless us all."
But things turned sour quickly after Fancy claimed that Alex forced her to put the apology post to save his face. She was upset that he didn't live up to his end of the bargain after tendering the apology.
Hell-bent on exposing Alex, Fancy further revealed that in their 5 years of relationship, he never touched her. Things even got messier when an audio recording of Alex and Fancy in a heated conversation surfaced online.
In the audio recording, Alex Ekubo clearly told his estranged fiance that he wouldn't be posting anything on his page, in reference to her apology. However, he would acknowledge her post. She went on to reveal the intimacy between herself and Alex during an exclusive interview with popular blogger Stella Dimoko Korkus.
Fancy revealed that her ex-fiance, whose sexuality has been a subject of discussion, had asked her to have intimate relations with other men while they were dating. For her, this was the final straw in their relationship, as she had already been enduring his narcissistic behaviour, lies, cheating, and gaslighting.
Fancy further disclosed that their relationship took a turn for the worse after they got engaged. She explained that he became more controlling and verbally abusive, and their arguments escalated to the point of almost becoming physical.
Following their fallout, Fancy took a break from social media while Alex returned unbothered. He however disclosed in a question-and-answer section with his fans that he is done with relationships.
Genevieve Nnaji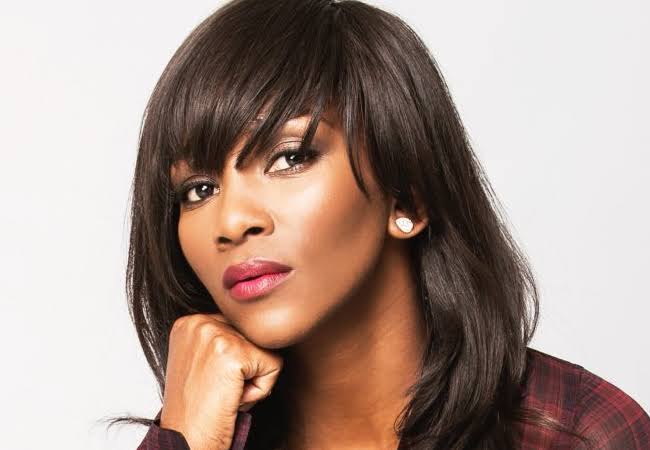 Nollywood screen goddess, Genevieve Nnaji despite being in the public eye for many years, is very private about her personal life. She is currently single and has never been married.
Genevieve has been linked with several high-profile men in the past, but she has never confirmed any of the rumours. She once revealed in an interview that she would rather keep her love life private and not subject it to public scrutiny.
Instead of dwelling on her personal life, Genevieve who has a beautiful look-alike daughter focused on her career and has made a name for herself in the Nigerian and international film industry. She has won several awards for her acting roles and has also produced and directed her own movies.
Genevieve's single life does not define her, and she continues to inspire and influence her fans with her talent, grace, and intelligence.
Don Jazzy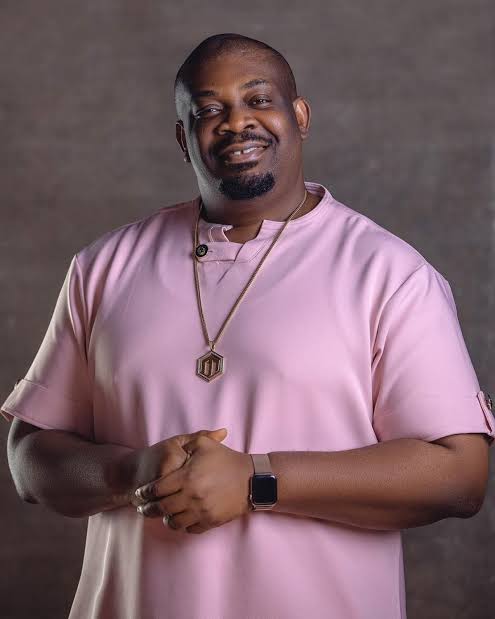 Music Producer, and entrepreneur Michael Collins Ajereh, better known as Don Jazzy is a single and happy man.
It is interesting to know that Don Jazzy was previously married, although the marriage was kept secret from the public. In an interview, he revealed that he got married when he was 20 years old, but the marriage ended after two years. He explained that he and his wife got divorced because he was too focused on his music career, which caused a strain on their relationship.
Despite his failed marriage, Don Jazzy remains optimistic about love and has been open about his desire to settle down someday. However, he has been enjoying his single life and has not been in a publicly known relationship since his divorce.
Don Jazzy has been using his single life to focus on his career, and he has been making waves in the music industry with his talent and innovative productions. He has also been involved in philanthropic activities, using his resources to help disadvantaged children and communities in the country.
Ini Edo
Nollywood actress and producer, Iniobong Edo Ekim is currently single and living her life to the fullest.
A dive into her previous life reveals she was married to an American-based businessman, Philip Ehiagwina from 2008-2014 However, they parted ways due to irreconcilable differences.
In 2021, Ini Edo welcomed her first child, a girl through surrogacy. She revealed she chose to have her first child through surrogacy to fulfill her dream of becoming a mother.
She said,
"Yes I do have a daughter and I had her through surrogacy. The eggs are mine and so genetically, she's my blood.

"I chose this path to fulfill my dream of becoming a mother. I still have a good number of eggs frozen in case I decide to do surrogacy again or carry my baby myself."
She also denied rumours that her child was fathered by a married man identified as Kome.
On 16th March 2023, Ini Edo officially showed off her daughter, Light as as he took to her social media to celebrate her second birthday. She recounted how God blessed her with the greatest gift and her biggest heart desire. She also described her daughter as a shining light, the most precious and adorable little girl.
Ini Edo further revealed that she never knew how much her life would change and how much comfort and joy a human could bring.
She wrote,
"LIGHT is 2.

"On the 15th of March 2021, God blessed me with the Greatest Gift and my biggest heart desire. A shining LIGHT and the most precious, adorable little girl. I never knew how much my life would change and how much comfort and joy a human could bring. My smart and loving princess. I love you more than life itself. You are a light to us and to your generation. As you turn 2, I dedicate you to God that gave you to me. The one who never sleeps not slumber… HE is doing an excellent job at taking care of us… Grow in wisdom and abundance of Grace my little Angel. Mummy loves you too much".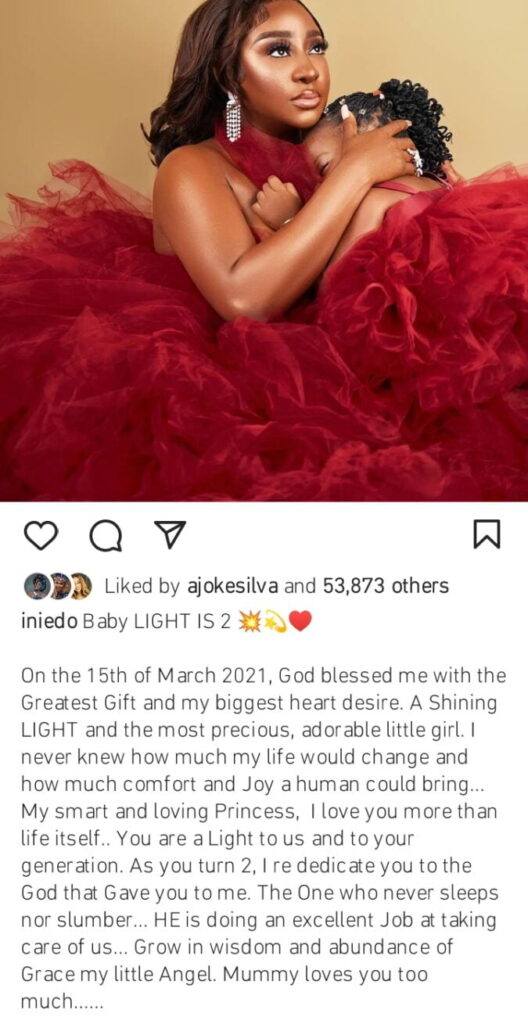 Tonto Dikeh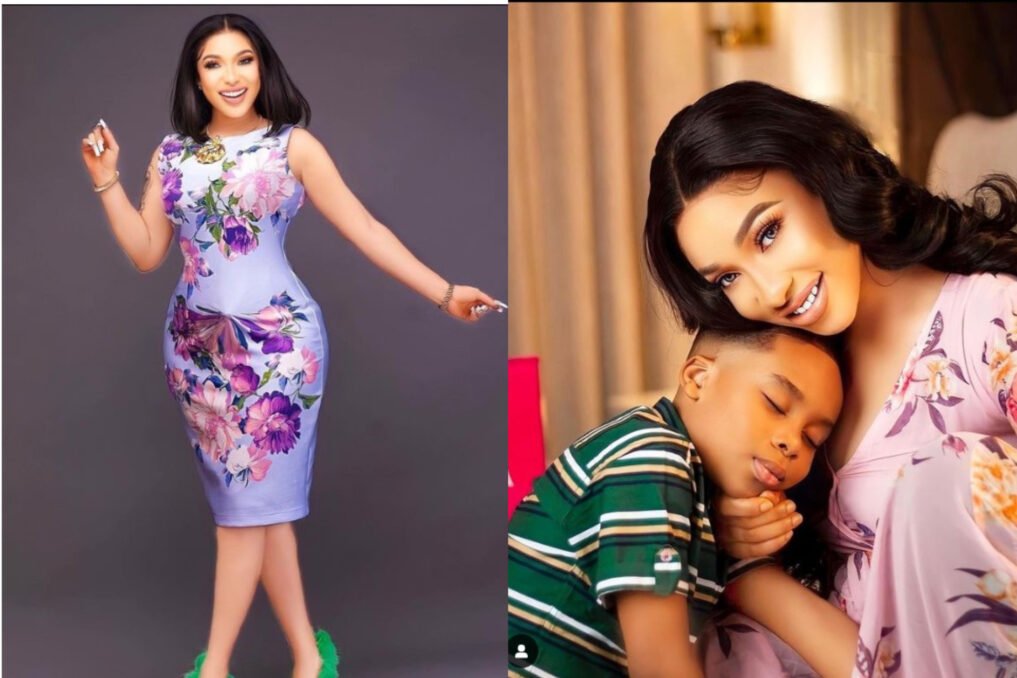 Nollywood actress turned politician, Tonto Dikeh is currently a single mother of one. Over the years, Tonto has been tagged a controversial person because of the series of dramas that surrounds her life and the set of men she gets entangled with.
She was previously married to businessman and philanthropist, Olakunle Churchill, and their marriage was highly publicized, with many fans and media outlets following their relationship.
Their marriage was not without its challenges, and it was marred by allegations of infidelity, domestic violence, and other issues. Tonto Dikeh accused her husband of physically abusing her, which Churchill denied. The couple eventually separated, and their divorce was finalized in 2017.
Since their divorce, Tonto Dikeh got into a relationship with a man identified as Prince Kpokpogri, now ex in 2021.
Mr Kpokpogri came to public attention when Tonto Dikeh introduced him to her official Instagram page on his birthday on 27th June 2021.
However, their relationship turned sour after three months when in September of the same year, a voice recording was leaked online, allegedly featuring Prince Kpokpogri having a conversation with a female friend about his relationship with Tonto Dikeh. The voice recording included some derogatory remarks about the actress and suggested that he was cheating on her.
Tonto Dikeh confirmed the authenticity of the voice recording on her Instagram page and accused Prince Kpokpogri of cheating on her. She also claimed that he had been threatening and blackmailing her since their relationship ended. Prince Kpokpogri denied the allegations and claimed that the voice recording was edited.
The controversy surrounding the voice recording and the allegations of infidelity and blackmail led to the end of their relationship.
While reacting to the news of their breakup, Kpokpogri said,
"We dated for barely three months and it was more or less a living hell! So much has happened in such little time that I overlooked it for the sake of the so-called relationship and my sanity".
The mother of one despite engaging in a yearly public drama with Olakunle Churchill on her son's birthday is living her life simple and fine.
Kate Henshaw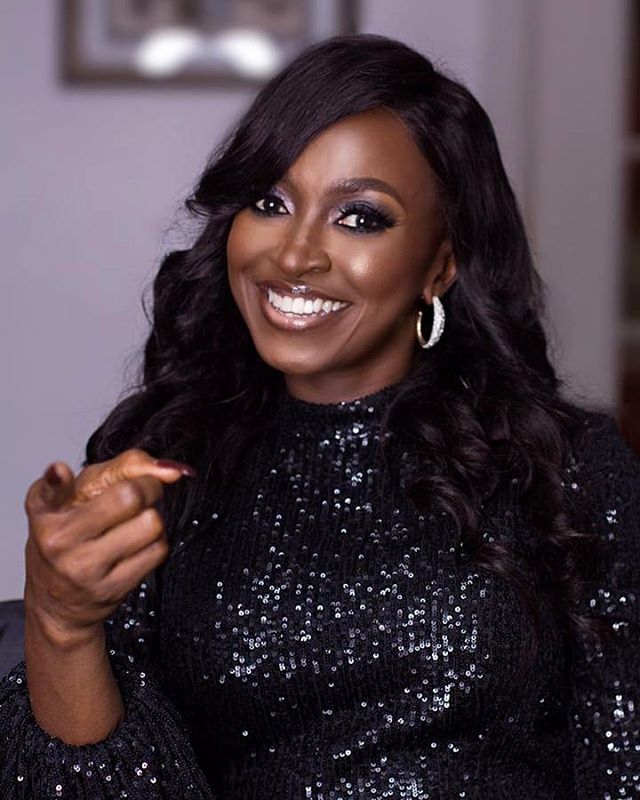 Nollywood actress, Kate Henshaw is one to emulate as she lives her single life free of drama and public interference.
In 1999, the actress tied the knot with Roderick James Nuttal. However, after twelve years of marriage, they divorced in 2011. They have a daughter together. Since then, she has been focused on her career and activism work.
Kate Henshaw has been vocal about her belief in the importance of self-love and self-care, often sharing inspirational messages on her social media pages. She has also been an advocate for women's rights, using her platform to speak out against gender-based violence and other forms of discrimination.
Chidinma Ekile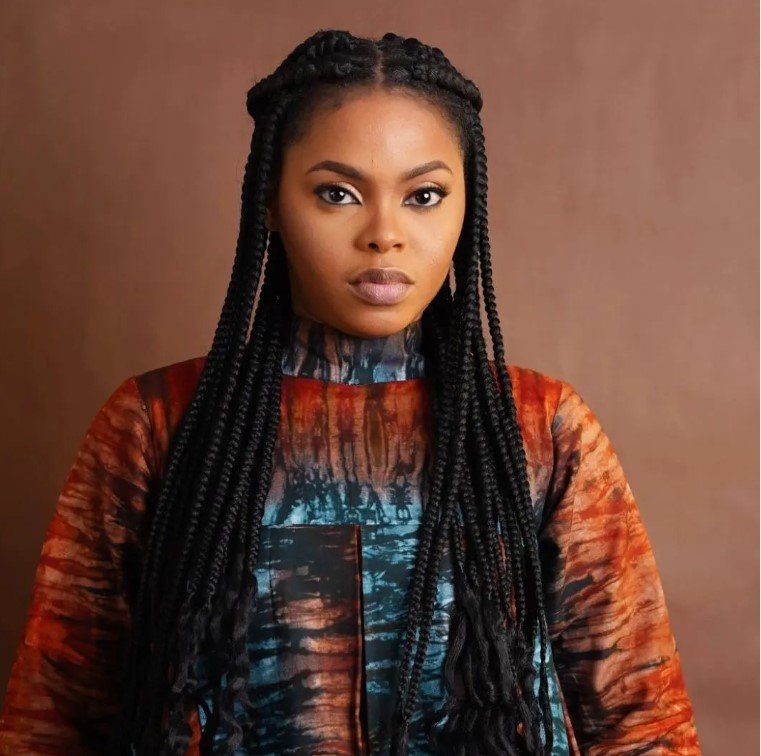 Singer and songwriter, Chidinma Ekile, rose to fame after winning the third season of the popular Nigerian music competition show, "Project Fame West Africa" in 2010.
After winning the competition, Chidinma signed with Capital Hill Records and released her debut single "Jankoliko" featuring Sound Sultan. She gained more prominence in 2012 with the release of her hit single "Kedike," which won Best Pop Single at the 2012 Headies Awards.
Chidinma has since released several hit songs including "Emi Ni Baller," "Fallen in Love," and "Gone Forever." She has collaborated with several other Nigerian artists such as Flavour, Phyno, and M.I Abaga.
Her collaboration with Flavour got Netizens talking as many insinuated that Chidinma was in a romantic relationship with the father of three.
In addition to her music career, the single songstress ventured into acting, starring in the 2016 Nigerian movie "The Bridge" and the 2018 movie "Banana Island Ghost."
In 2021, Chidinma announced that she had quit secular music and become a gospel artist. She released her first gospel song, "Jehovah Overdo," in May 2021, which has been well-received by fans and music critics alike.
Chidinma's single "Life" has had a considerable influence on the Nigerian music industry, making her an influential figure.
Tiwa Savage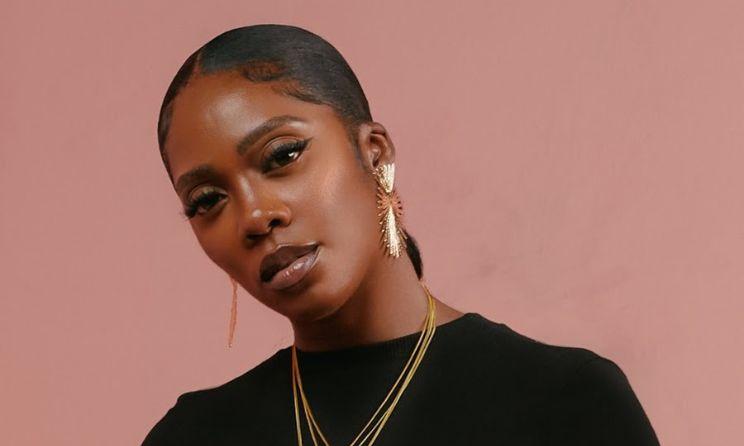 Afrobeat queen, Tiwatope Savage is a happy single mother of one who is making waves in the local and international music scene.
She began her music career in the UK, where she performed as a backup singer for artists such as George Michael and Mary J. Blige. In 2010, she signed a record deal with Mavin Records and released her debut single "Kele Kele Love," which became an instant hit. Since then, Tiwa Savage has released several hit songs, including "All Over," "Ma Lo," "Eminado," and "Koroba."
Tiwa Savage was married to Tunji Balogun, better known as Tee Billz, in 2013. However, their marriage faced a public breakdown in 2016, with Tee Billz taking to social media to air their personal issues. The couple eventually got a divorce in 2020, citing irreconcilable differences.
In October 2021, Tiwa Savage's sex scandal rocked the entire entertainment industry. Earlier, she had disclosed that she was being blackmailed with a sex tape. Eventually, the tape was released, leading to much speculation and gossip. While some celebrities showed support, others criticized her for setting a negative example for young women.
However, in 2022, Afrobeats singer, Asake featured Tiwa Savage in a single titled 'Loaded' where she addressed the sex tape. Singing in Yoruba Language in the song, Tiwa said the tape can't ruin her life because it was just a small enjoyment.
IK Ogbonna
Actor and model, Ikechukwu Mitchel Ogbonna, better known as IK Ogbonna is single and according to a post on his Instagram page, in the market.
IK Ogbonna got married to Sonia Morales, a Colombian model, in 2015. The couple had met on social media, and after several months of dating, they got engaged in 2014. Their wedding was a private ceremony held in Belgrade, Serbia, where Sonia was based at the time.
The couple had a son named Ace, born in 2016. However, in 2019, rumors began to circulate that the couple had split, with Sonia confirming the news on social media. She stated that they had been separated for a while and were co-parenting their son. The divorce was finalized in 2020, with both parties going their separate ways.
Despite the end of their marriage, IK Ogbonna and Sonia Morales have continued to maintain a cordial relationship and have been supportive of each other on social media.
On the other hand, IK Ogbonna who displays how happy he is on social media has also continued to thrive in his career, appearing in several Nollywood movies and TV series, including "The In-Laws," "Merry Men," and "Tinsel."
Mr Macaroni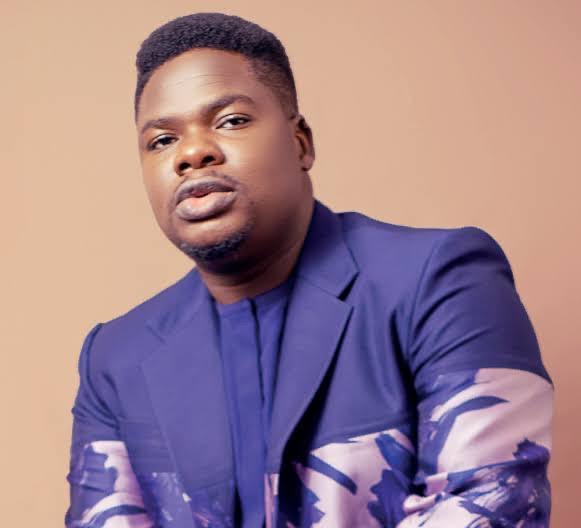 Comedian, actor, and social media influencer, Debo Adebayo better known as Mr Macaroni is a single happy man.
In an interview with CookMouthGeng podcast hosted by WazobiaFM Mr Macaroni spilled more information about his single life.
He said,
"Talking about dating, I have been single for over ten years now. It will be hard to believe but it is the truth.

"If you want to ask me if I've been having sex, absolutely yes. I'm an adult and I've been having sex.

"Men will attract women, women will attract men. As long as you're not doing what's unlawful such as rape or any of those gruesome acts. The reality is sex is a part of life.

"For someone like me, I have sex when I want to. For me it's not a game. It's a thing of necessity for me when I need to offload excess milk and yoghurt in the body."
Mr. Macaroni in 2019 gained popularity through his short comedy skits on social media platforms, especially Instagram. His skits often involve him using a funny voice and exaggerated mannerisms to portray different characters.
His skits often address societal issues such as corruption, police brutality, and youth unemployment, with a comedic twist. His humorous approach to these issues has endeared him to many Nigerians, particularly the youth.
Mr. Macaroni has won several awards for his comedy skits, including the Best Online Comic Act at the City People Music Awards in 2020. He is also a philanthropist, and his comedy skits often promote positive messages and encourage young Nigerians to work hard and pursue their dreams.
What do you think makes these 10 Nigerian celebrities appear happy and content while being single despite the challenges they face in their lives? kindly share your thoughts in the comment section.
Read Also: Nigerian celebrities living with irreversible health conditions