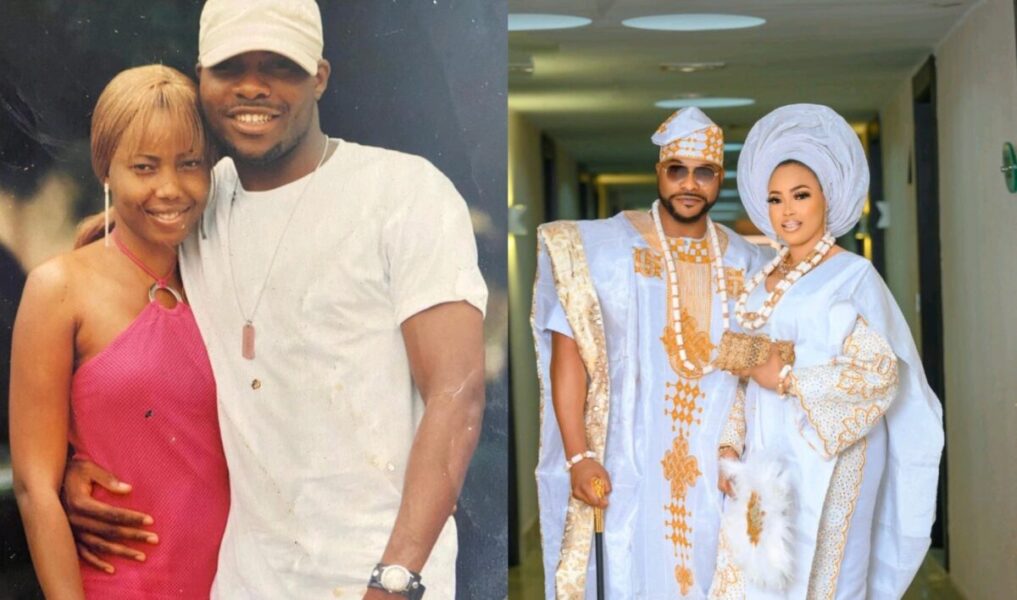 It's the month of love and we love to hear the tales o f how young love blossomed and became an epitome of forgiveness, selflessness and an example for all to emulate.
In an interview with Vanguard monitored by Glamsquard, Bolanle Ninalowo and his wife, Bunmi who are a great item of admiration speak on how their love journey of almost twenty years has been through ups and downs.
The duo, blessed with two lovely children, had suffered separation for two years but have obviously emerged stronger, leading a love life that makes them a constant reference point.
Bolanle Ninalowo reveals that Bunmi is his treasure from God
When asked how has the journey been, he said: 
"There is no shortcut to anywhere worth going in life and you simply can't have a destination without a journey. Ours has been a testimony so far. We've been through thick and thin but found ourselves and meaning to each other; hence our success as a couple of today.
When asked how they both meet and if it was love at first sight? He said,
Bunmi is my treasure from God. Only God can bless a man with such a jewel. I saw her in a mall 19 years ago and it's been never to let go ever since despite our shortcomings. You can say I recognised a blessing at first sight.
When asked what their families think of their relationship and decision to settle down, he said 
Our families were very supportive. Our relationship was quite similar to that of our parents, having met each other in their youth as well. They gave us their blessings and supported us wholeheartedly.
When ask how his financial status was which plays a key role in marriage before his fame in Nollywood, he said 
Bunmi and I met when I was a nobody. I was just 24 trying to discover myself and my goals in life. We have been together since I had just a kobo and are now still together as a blessed family.
You flaunt your wife a lot on social media; what do you like most about her?
Everything; except that she can be stubborn at times (Laughs).

She and my kids are my biggest joy and investment. That's why I flaunt them unquestionably! A man flaunts whatever he treasures! They are what I treasure most in life. That's why you see them all over my page and space.
When asked what he does daily and regularly to assure Bunmi of his love, he said,
Be her father, brother and confidant all day and every day. We have grown inseparable and are a unit where we almost can't function without each other.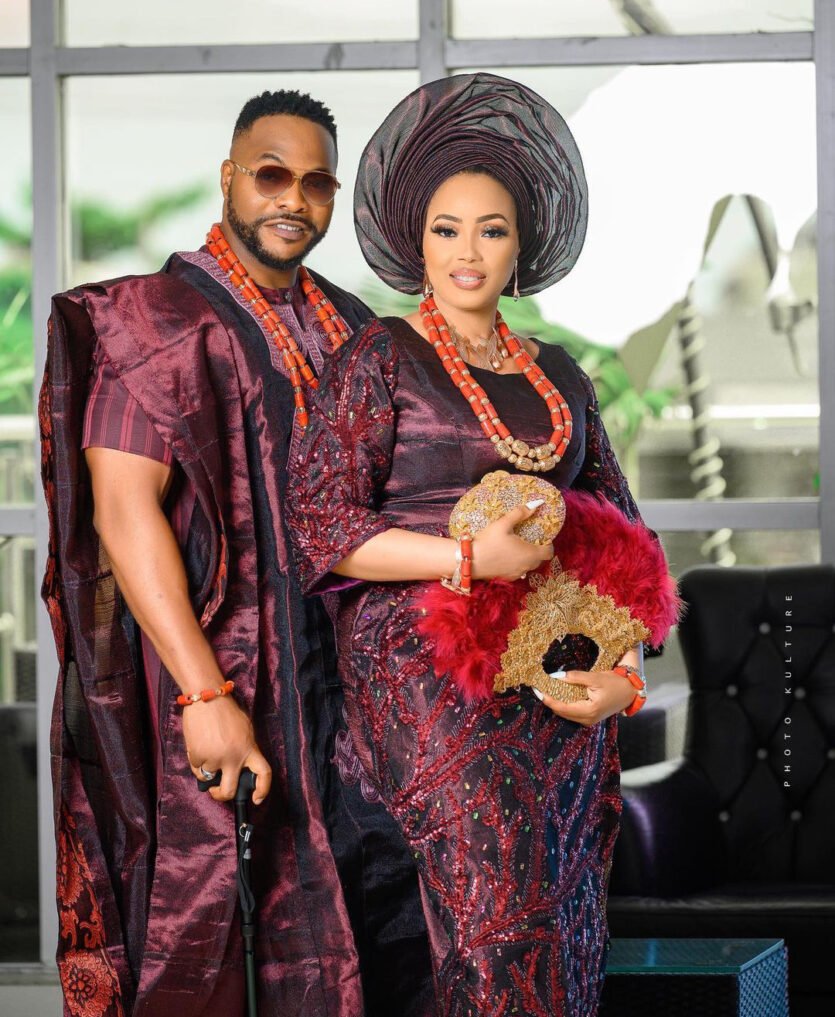 What are you proudest of as a couple?
Our resilience and tenacity to always fight to overcome together. We have become such a formidable force over the years, having been through so much and to have overcome all with the grace and love of God.
How have you kept the romance and fun in your marriage?
By doing the most together. We work out together, we strive to look our best for each other, and Bunmi doesn't hesitate to keep looking extremely beautiful day after day. We try to keep the fire burning by re-enacting our past pleasures. Sometimes, we like being spontaneous and simply go with the flow.
When asked what the best part of being married to Bunmi is, he said 
Knowing I am blessed with mine; never having to question her commitment to loving, praying and supporting me always.
What's the best relationship advice that someone has ever given you? He said
Love and the success of any relationship must be intentional through hard work and prayers.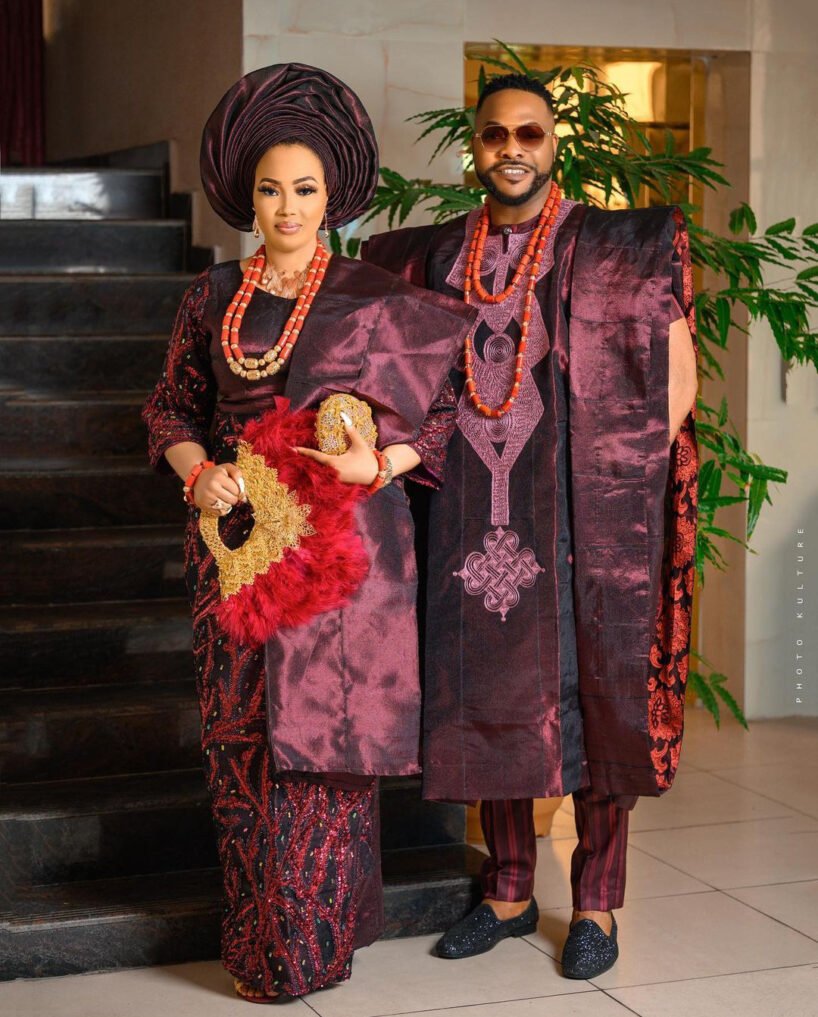 Read Also: Interview: I was served 'breakfast' on Valentine's day – Actress, Chantel Igwe