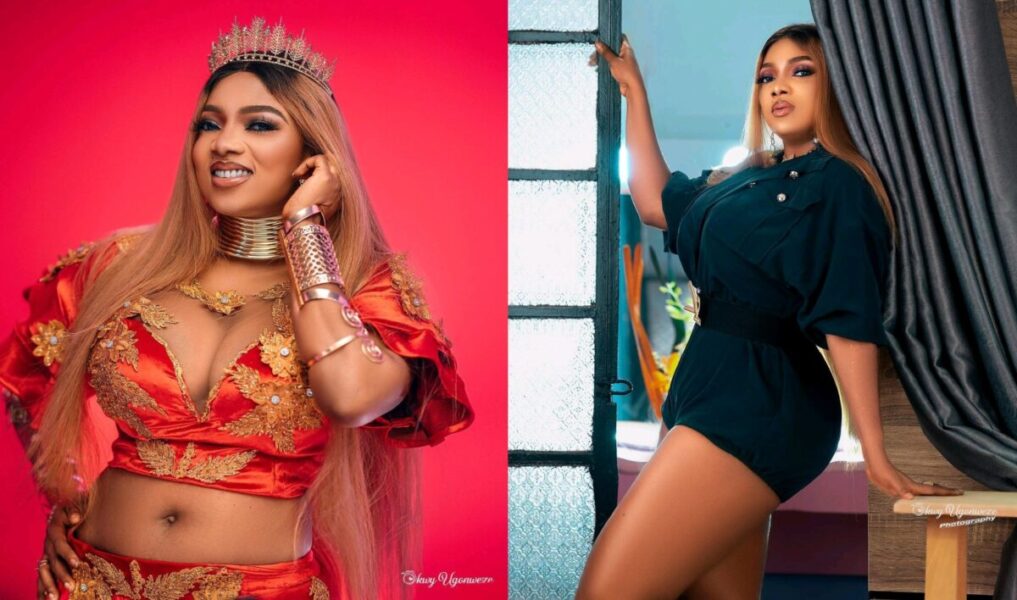 Every 14th of February know all over the world as Valentine's day holds beautiful and dear memory to people; however, its the other way round to others as they recall sad events.
Nollywood actress, Chantel Igwe happens to have a sad memory of this beautiful day as she recalls her most embarrassing Valentine's day and how her then lover served her 'breakfast'.
"Breakfast is a term using in Nigeria to describe a heartbreak".
In an interview with The Sun monitored by Glamsquard magazine, the leggy, light skinned actress, the memory of what transpired that very day will remain ever green in her mind.
She said:
"When I was in my third year in school, I had a boyfriend who is also a student but in a different school. So, during Valentine, he invited me over to his place. His friends and family members know we are dating. He sent money and everything I needed to come around and I did went over. On that fateful Valentine's Day, a lady walked into the house and met us together. She then asked to see him in private. He went outside with her to have a discussion. He came back to tell me he's writing exam for the lady's brother."
She continued:
"Later same evening, we went to hang out and met same lady on our way back. Again, they had two aside. He gave same excuse. Well, I later stayed few more days and decided to go back to school.

"On my way back, I discovered I forgot something very important and had to head back to his house. Right there, I met him with same lady in a very compromising position. I confronted him and he said the lady has been throwing herself at him. Things get me easily irritated, so I just dumped him despite all his pleas. I can't forget that day."
Chantel Igwe who last week lost her dear mother to the cold hands of death, listed what she would be remembered for.
She said:
"I feel sad, so sad that she left so soon, it shouldn't be now, not ready for that kind of sad news. There are lot of things, I would remember her for. She's so strong, stronger than most men. she's hard working, she did different types of businesses to make sure her family survived".