On Monday 8, November 2021, Nigerian popular actress, Yvonne jegede took to her Instagram page to make it known that she just bagged multiple awards for a movie she co-produced at the Toronto International Nollywood Film Festival, TINFF.
Read Also: Cool Trending Body Accessories For Ladies
The mum-of-one who also posted it on her insta stories to show off the awards she won courtesy of her movie titled 'Marrying A Campbell' which is to be released in 2022.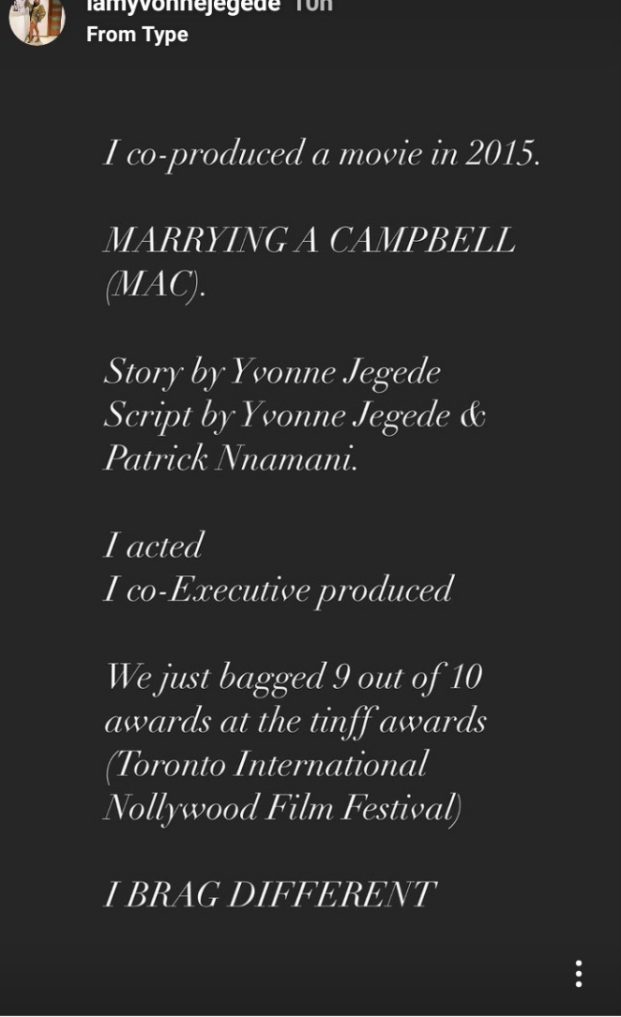 According to her, she and her team won 9 out of the 10 award categories the movie was nominated for.
Read Also: Health Benefit Of Shea Butter
Sharing a photo of the 9 awards, Yvonne Jegede wrote;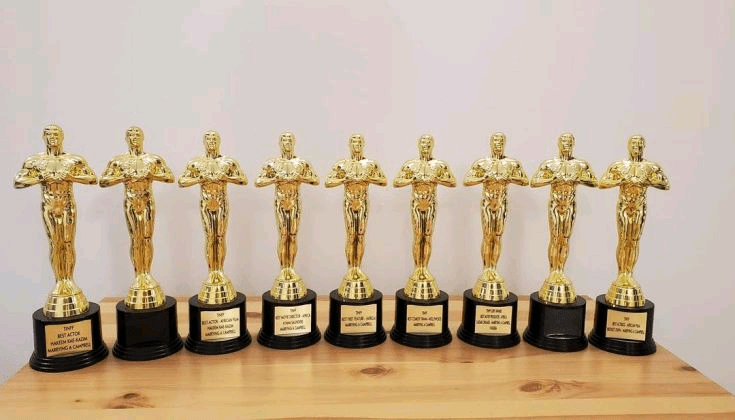 "I co-produced a movie Marrying A Campbell (MAC) to be released 2022
Story by Yvonne Jegede
Script by Yvonne Jegede, Patrick Nnamani and Jane Odogwu.
I acted
I co-Executive produced.
We just bagged 9 out of 10 awards at the Toronto International Nollywood Film Festival (TINFF 2021)
ALLOW ME TO BRAG because I BRAG DIFFERENT
Best Actor
Best Actress
Best Actor (African Film)
Best Movie Director Africa
Best First Feature – Africa
Best Comedy Drama – Nollywood
Best Movie Producer – Africa"