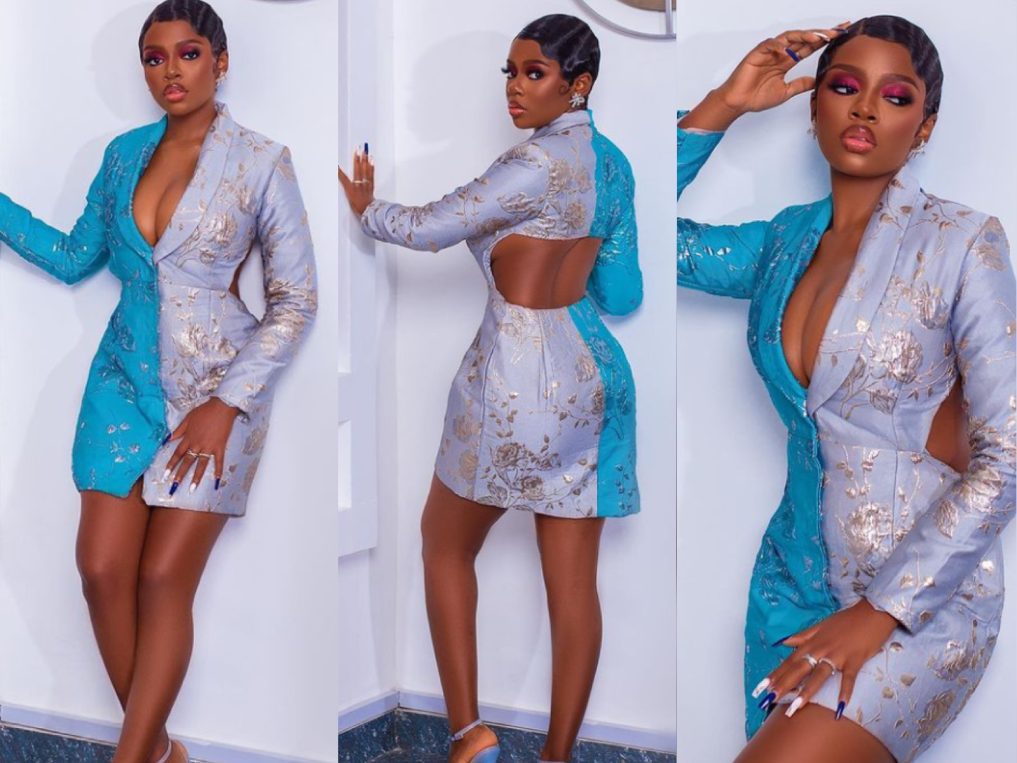 Reality tv star Diane has once again showed us that fashion is art. The star recently uploaded a picture of herself dressed in a two colored gown on her Instagram page and her looks captivated our attention. Not only was her outfit nice but also her hair design is very fashionable and unique.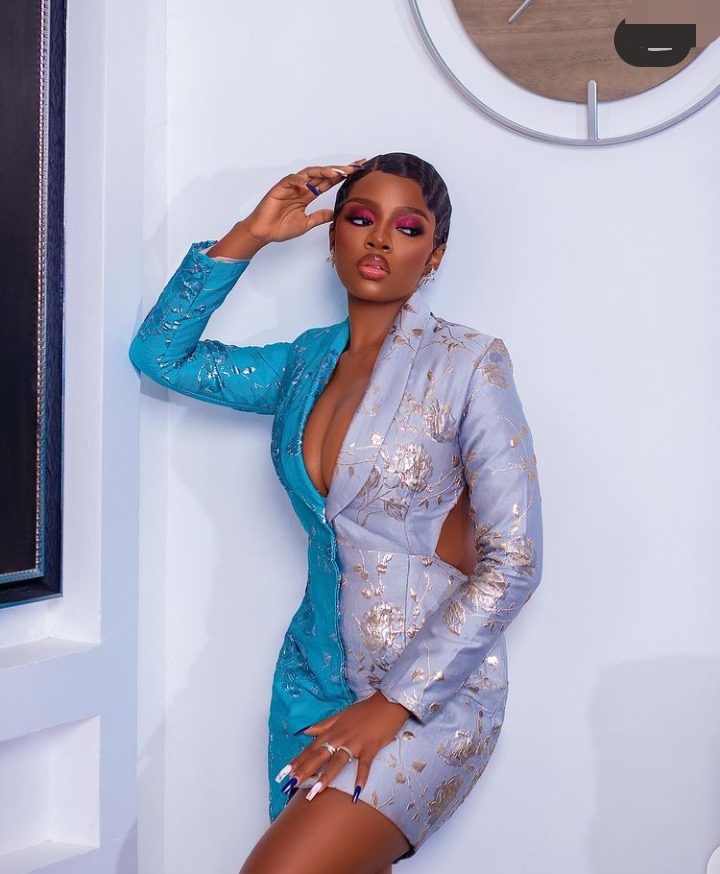 Read also: Diane Russet Makes Pink Look Adorably Smashing
In today's glam look of the day, we will be assessing Diane's lovely outfit and her fashion reputation.
Before we get to that, let's take a quick look at her background and achievements.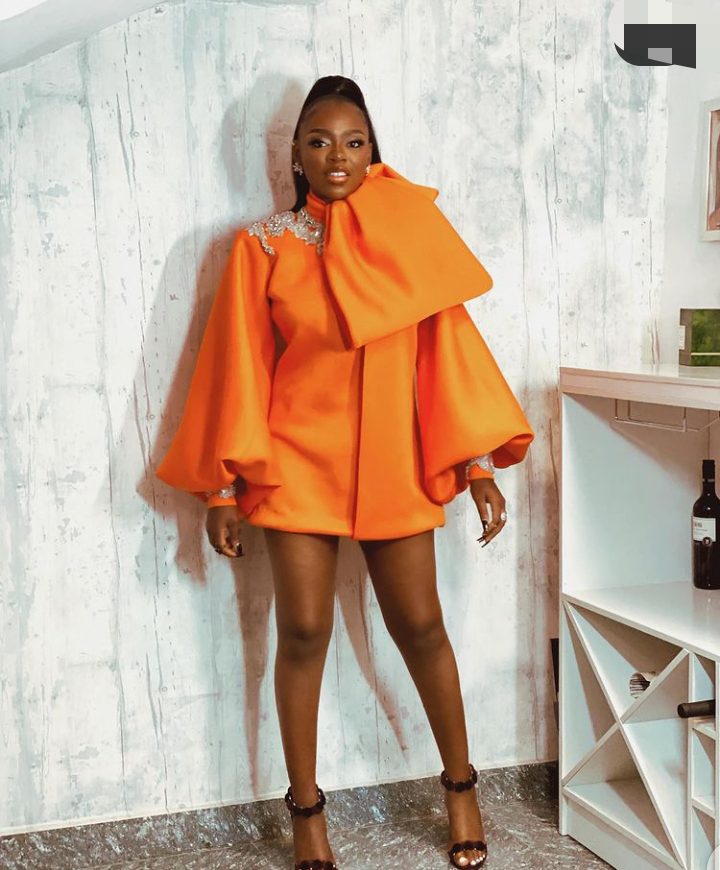 Diane Russet is a Nigerian Actress, media personality and brand influencer. She participated in the BBNaija season 4 edition and gained quite a number of fans. The 25 year old actress was born in Kwara state but hails from Kaduna state.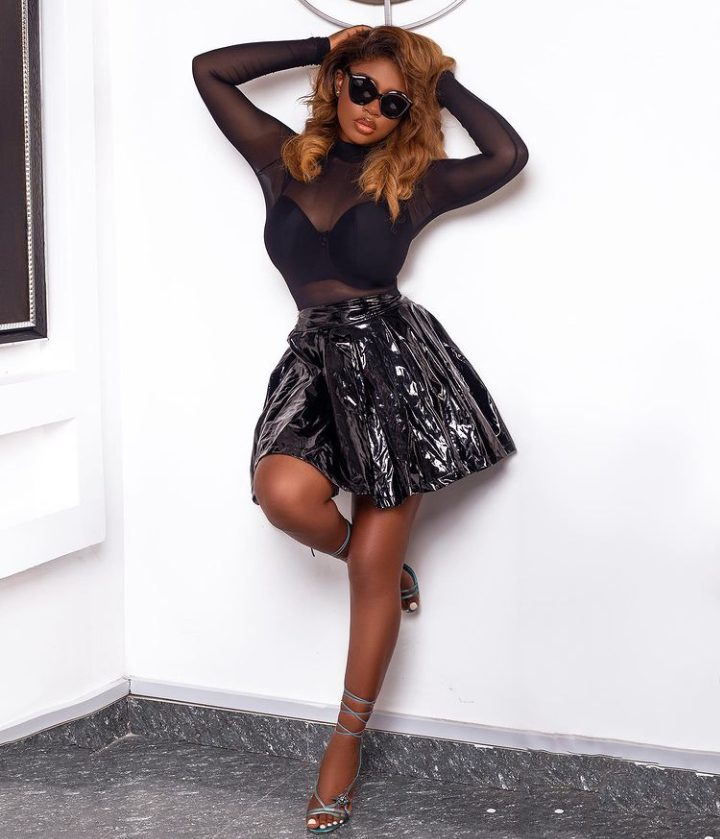 Read also: Glam Look Of The Day: Reality TV Star Alex Unusual Stuns In Blue
When it comes to fashion, Diane is good and creative with her outfits. She is not afraid to explore different designs and wears clothes that matches with her body shape and also brings out her beauty.
Let's take a look at her two colored gown below: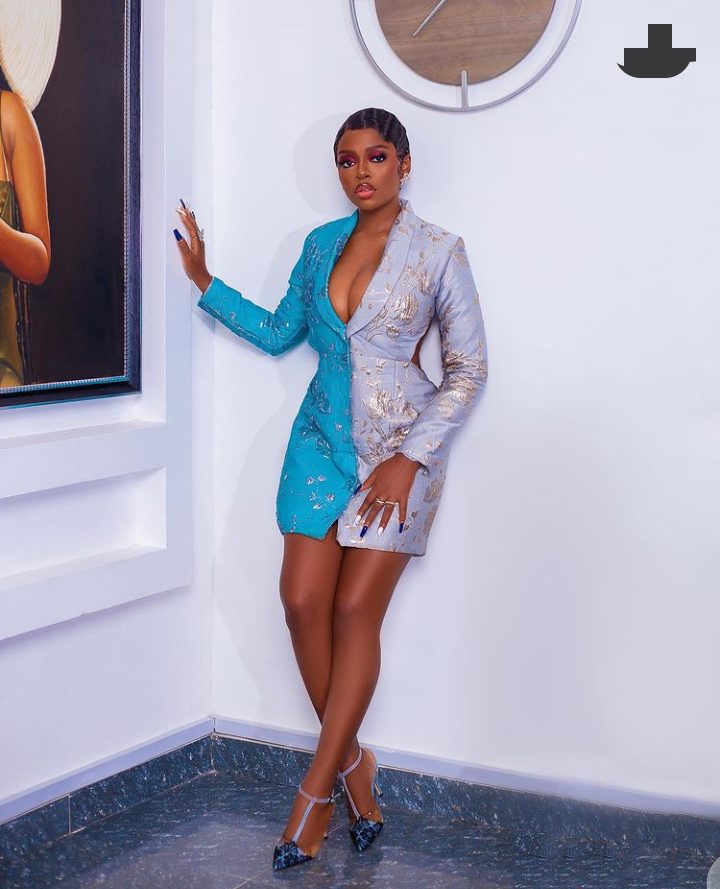 In the the picture above, Diane wore a two colored gown. The back of the gown towards the waist was opened which made the gown unique. The color combinations are also creative and nice.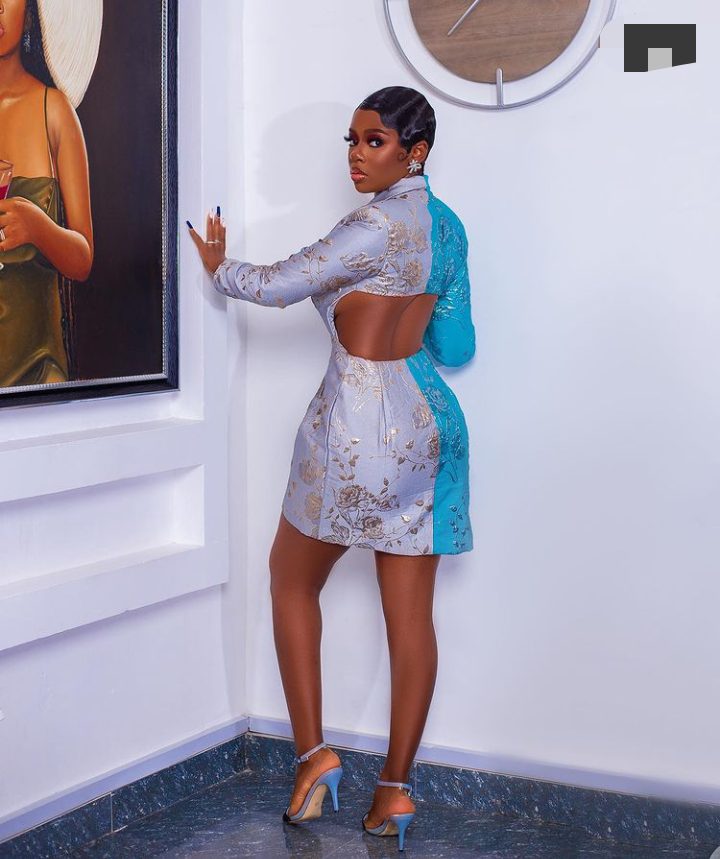 Her hair was designed as a short and it was also curled which matches perfectly with her outfit.
Photo credit: Diane Russet
Click here to follow us on Instagram