In today's glam look of the day, we will be taking a look at actress Sharon Ooja as she slays in a black lace dress. It is not every day you see a person rocking the black color fashion. However when they do it always appears stunning and glamorous.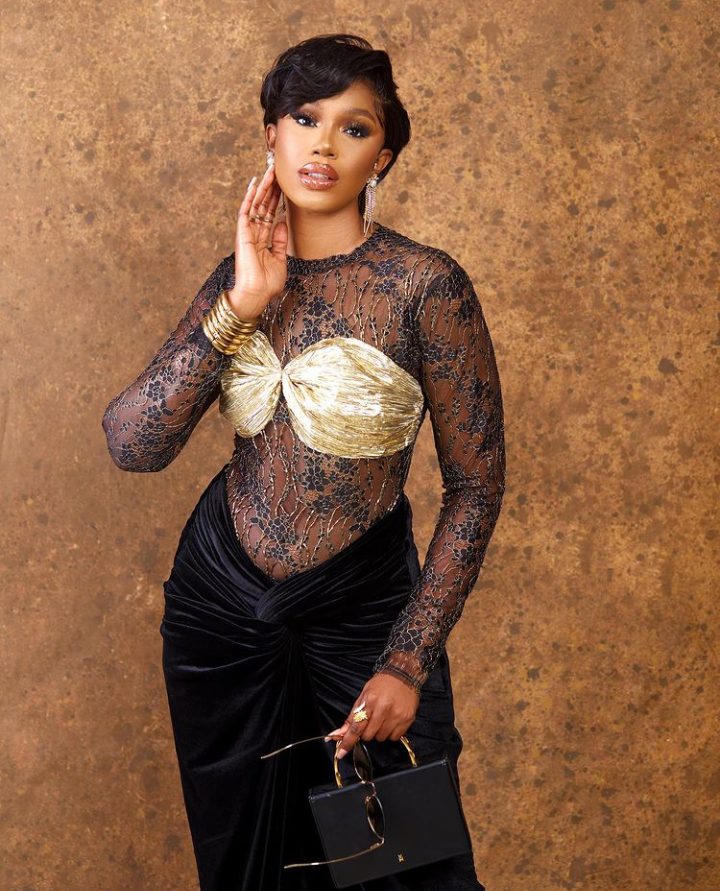 Read also: Sharon Ooja: How to Dress for A Date
Actress Sharon Ooja recently uploaded a picture of herself rocking a black lace dress on her Instagram page and the creative design of the dress captured our attention. Although the lace kind of gave an almost transparent look, the creative incorporation of the gold sequence to design the chest part made it look unique.
Read also: Latest Lace Skirt and Blouse Designs for you this Christmas
Let's take a look at her outfit below:
In the picture above, Sharon Ooja wore a black dress. The upper part of the dress was designed with lace fabric and the lower part was designed with velvet. The careful combination of these two fabrics highlighted the beauty of the Outfit.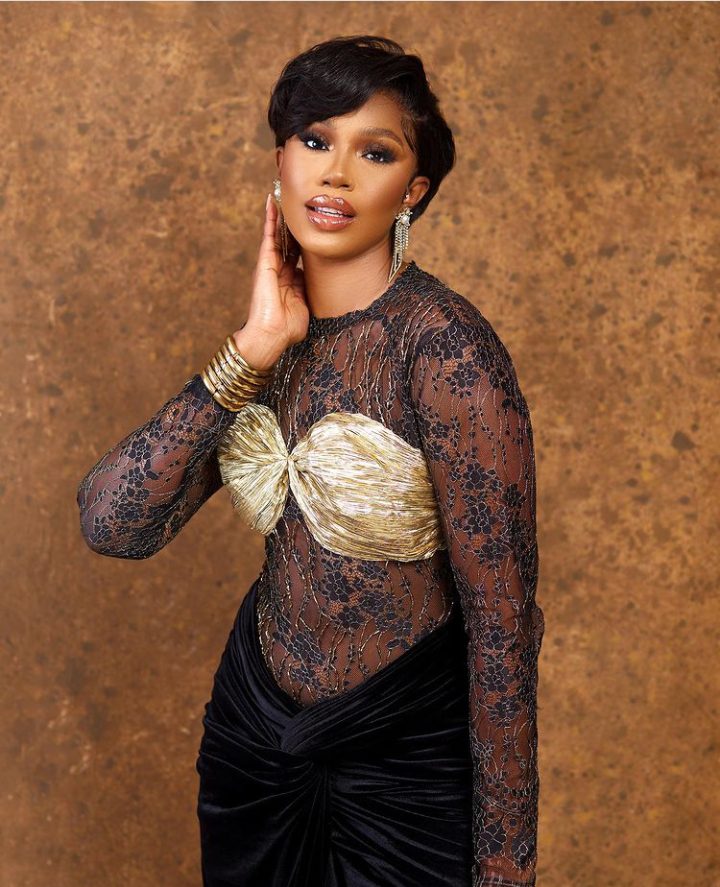 What do you think about her outfit?
Photo credit: @SharonnOoja