French luxury fashion house Balenciaga sells destroyed sneakers for $1850. The luxury fashion company has recently launched a new collection of shoes dubbed the Paris sneakers which is making rounds on social media.
Read also: Kanye West's "Yeezy" Named the Most Valuable Sneakers in History
The new collection consists of rough sneakers with a price tag that a lot of people believe is too high for its look.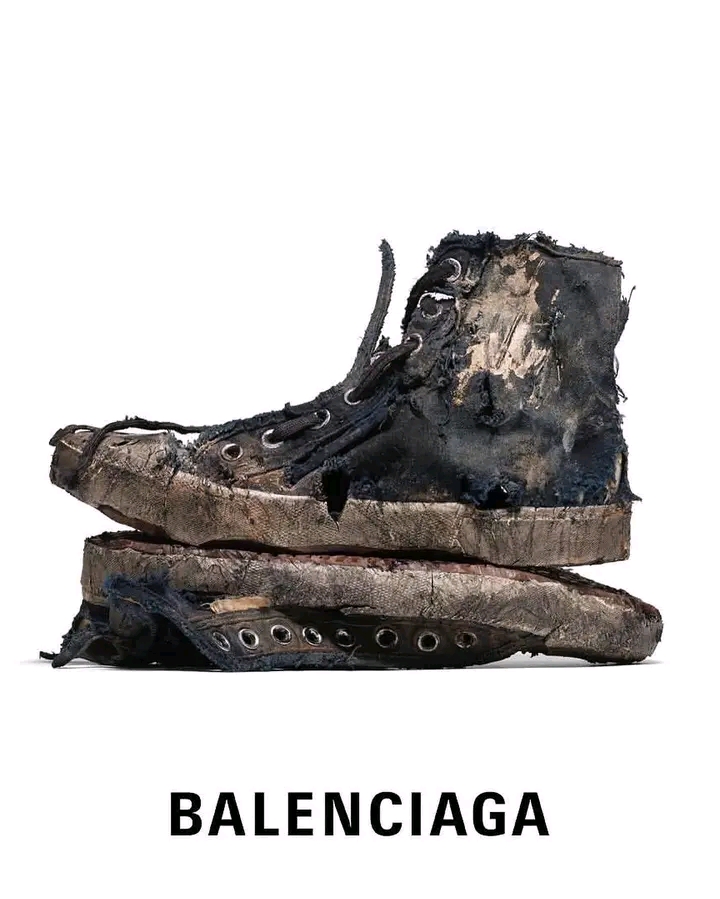 The appearance of the Paris sneakers and the price has been a trending topic these days and a lot of people do not seem to understand the reason behind the high price.
The Fashion house in a press release explained that the collection shows the shoes "extremely worn, marked up, and dirtied". The Paris sneakers are designed to be worn for a lifetime.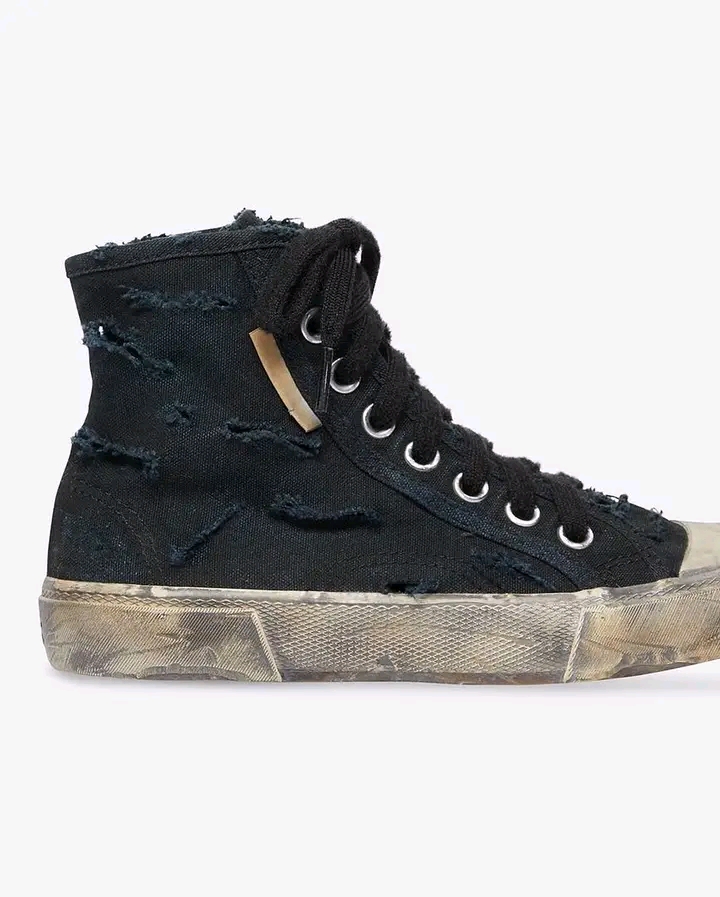 According to the luxury fashion house, only 100 pairs of "extra destroyed" sneakers will be available to buy for $1,850. While, the non-limited edition, and less roughed-up versions, are being sold on the Balenciaga website for $495 and $625.
Read also: How To Know If Your Sneakers Is Original
The fashion house describes the sneaker as a "retooled classic design". The sneakers is finished with "distressed canvas and rough edges, affecting a pre-worn look". The sneakers comes in different colors adding holes to the upper textile.
Photo credit: Balenciaga