Fall has never been more beautiful as David Koma displayed some remarkable designs for Fall RTW Collection.
This season, more British motifs have been incorporated into Koma's renowned enticing crystals, which have a new significance given the designer's citizenship.
Read Also: Vivetta Resort 2023 Collection
The crown jewels transformed into diamond harnesses in his hands, roses materialized in silk macramé, and trendy polo shirts changed into party gowns.
From the outside, everything appeared to be business as usual, even if this sounds like a hat trick of tourist trinkets. He smiled and replied, "Of course there's glitter and glamour.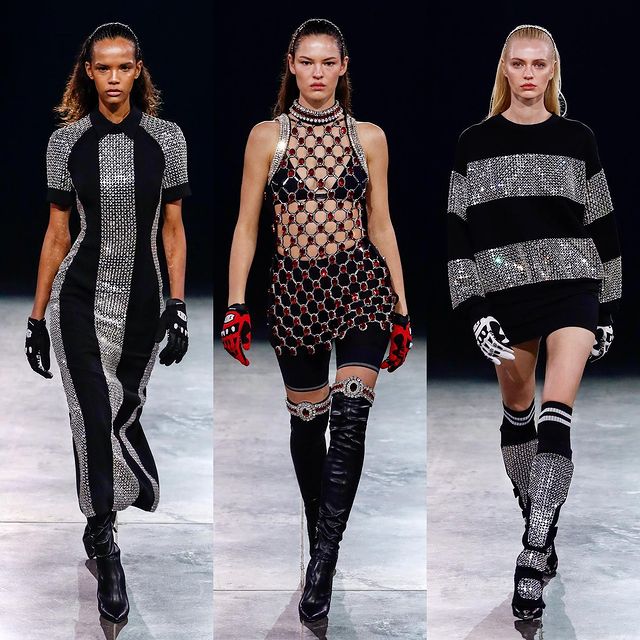 Pioneering winger Lily Parr was someone Koma met while visiting the National Football Museum while up in the north for a wedding. In the 1920s and 1930s, Parr participated on the Dick, Kerr Ladies squad.o.
The letters DKL sent Koma spoke to him, and as a result, he infused his most recent work with the spirit of the pioneering female  player. the addition of diamonds.
Read Also: Christian Siriano Resort 2023 Collection
See full collection below;