Christian Siriano Resort 2023 collection were extremely unique. The fashion house exceeded our expectations beyond our imaginations.
Read Also: Christian Siriano Releases New Bridal Line For Kleinfeld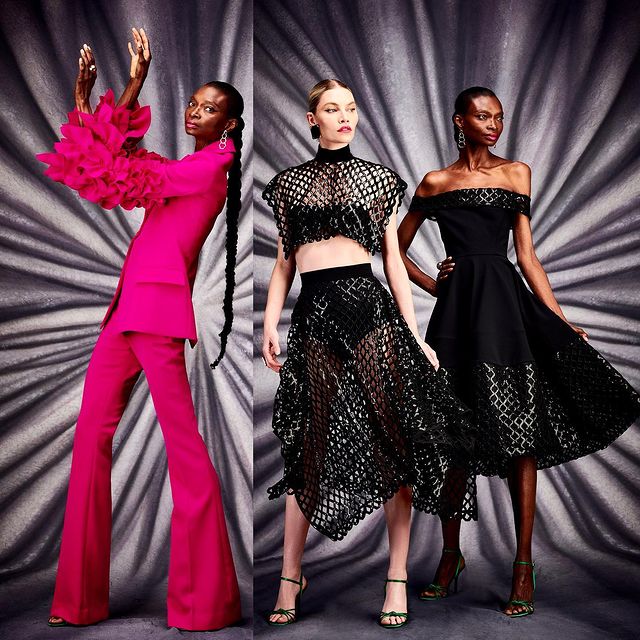 The mermaid trains and classic ball skirts by Siriano look familiar, but the colorful tulle separates and ladylike sheaths are a pleasant surprise.
On a few evening wear items, Siriano has worked with the conscientious essentials brand Bleusalt, well known for their supersoft sweats.
Siriano's separates are offered in three colors: black, white, and magenta and are made from Bleusalt's renowned fabric (Tencel Modal). It's the designer's way of demonstrating that black tie attire doesn't have to be stuffy and uncomfortable, a statement that was also conveyed in the 1970s by designers like Halston.
Even though it is simpler and sexier, an off-the-shoulder black column gown fits in perfectly with the rest of Siriano's finery.
Read Also: Christian Siriano Pulls Gowns From Collection After Diet Prada Callout
See full collection below: