Full Name
Abovi Ugboma.
Stage Name
Bovi 
Date of Birth
September 25, 1979.
Place of Birth
Delta State, Nigeria
Nationality
Nigerian
Education
Uniben Staff School [Primary],
Government College, Ughelli,
Edokpolor Grammar School,
Benin and Boys Model secondary School, Onicha-Olona, Delta State [Secondary] Alma mater
Delta State University, Abraka
Marital Status: Married
Spouse(s)
Kris Asimonye Ugboma.
Children
David and Elena Ugboma
Occupation
Comedian/Actor
Website
http://www.bovitv.com
Twitter
@officialBovi
Instagram
@officialbovi
Biography

Bovi Ugboma, popularly known as Bovi, is a talented Nigerian comedian, director, producer, actor, and writer. He has appeared in a number of comedic events and television programs, and his 2014 Man on Fire concert, which was a tremendous success, featured worldwide superstars Ja Rule and Ashanti.
READ ALSO: Bovi Celebrates Wife on Her Birthday
Early Life
Bovi was born on September 25th, 1979, in Benin City, Nigeria, however his parents are from Delta State. He had his primary education at UNIBEN staff schools and then went on to three different secondary schools, one of which was located in Ughelli North, a town in Delta State. After that, he was admitted to Delta State University, Abraka to pursue a degree in Theatre Arts.
Career

Bovi began his professional career as a reporter at the Nigerian Television Authority (NTA), where he worked until 2004, when he moved to Lagos and began his career in the entertainment sector. In his time as Richard Mofe Damijo's Personal Assistant (2004-2006), he was trained and mentored by Damijo. In September 2006, he started his own production company.
After starring in, conceptualizing, and producing the hit sitcom 'Extended Family,' Bovi's comedic career took off when the show premiered in April 2007. By 2008, Bovi had established himself as one of Nigeria's most sought-after comedians. He was in Opa Williams' Nite of 1000 Laughs, Basketmouths' Basketmouth Uncensored, and 'Lord of the Ribs.'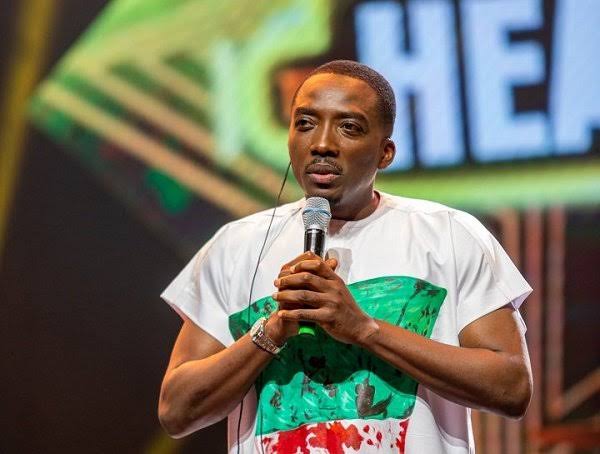 Aside from I Go Dye and I Go Save, Bovi has collaborated with prominent Nigerian comedians such as Julius Agwu and Okey Bakassi, among others. Nigerians look forward to his Man on Fire spectacle every year since it debuted in 2013.
READ ALSO:Bovi Celebrates Grandma At 81
The company he manages now, Kountry Kulture Networks, produces everything from television shows to feature films to live events.
FAMILY LIFE
Currently, Bovi is married to Christabel Ugboma, with whom he has two children.
Awards
Following are a few of the honors that Bovi have received recently:
He was named Culture People's Comedian of the Year for his work.
He was also named Awards Ghana's Comedian Of The Year.
then received the Standup Comedians Award for Best Youth Comedian.
A wide range of Nigerian comedians have collaborated with Bovi, including Basket Mouth, I Go Dye, I Go Save and many more.
As a result, he took part in Opa Williams' Nite of 1000 Laughs.