Bimpe Benson is the Co- Founder of the Kurtiva Group which is a technology and media entity with its global headquarters in Africa.
She has also helped key strategic positions in 5 top banks in Nigeria and has a vast experience in thee financial sector that has spanned over nineteen years.
on this issue of Vanguard Allure's  CEO edition, she sat down with the Editor; Remmy  Diagbre to discuss what it takes to be where she is today.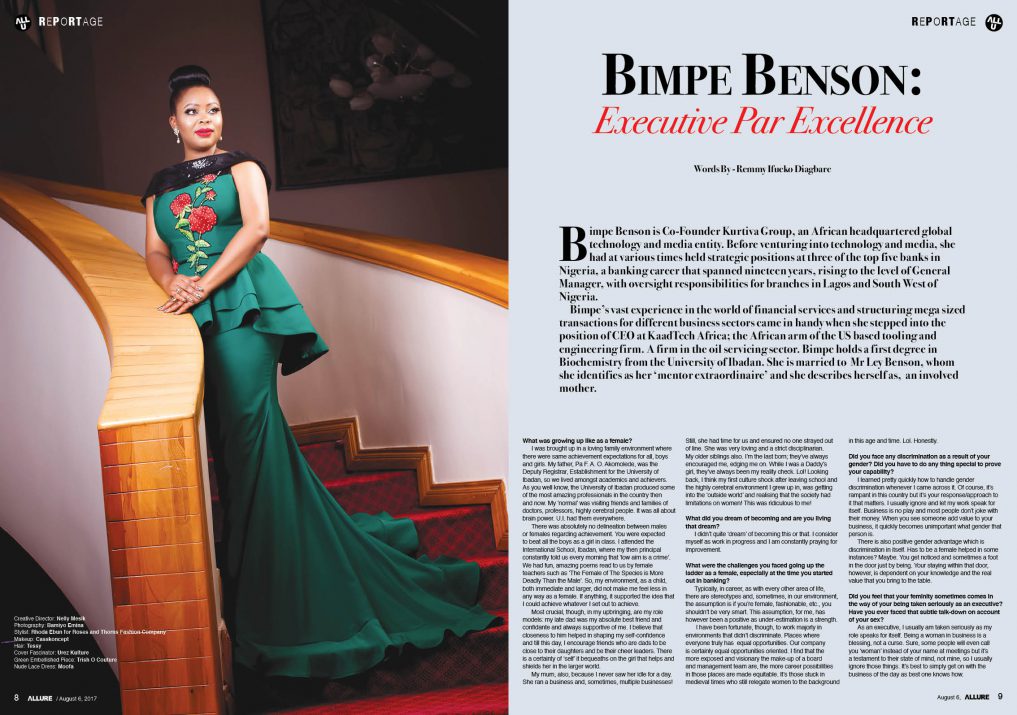 credit
Creative Director:  Nelly Mesik
Photography: Bamiyo Emina
Stylist: Rhoda Ebun
Makeup: Cass Koncept
Hair: Tessy
Cover Outfit: Trish O Couture
Wide Brim Hat: Urez Kulture