was
In this article, we will be taking a look at some of our favorite looks from the Arise fashion week runway show. The recently held Arise fashion week captured a lot of attention with its classic and unique design. The designers were not playing with their collections. Having supermodel Naomi Campbell walk some collections also made the show more interesting.
Read also: British Model Naomi Campbell Walks The Runway At Arise Fashion Week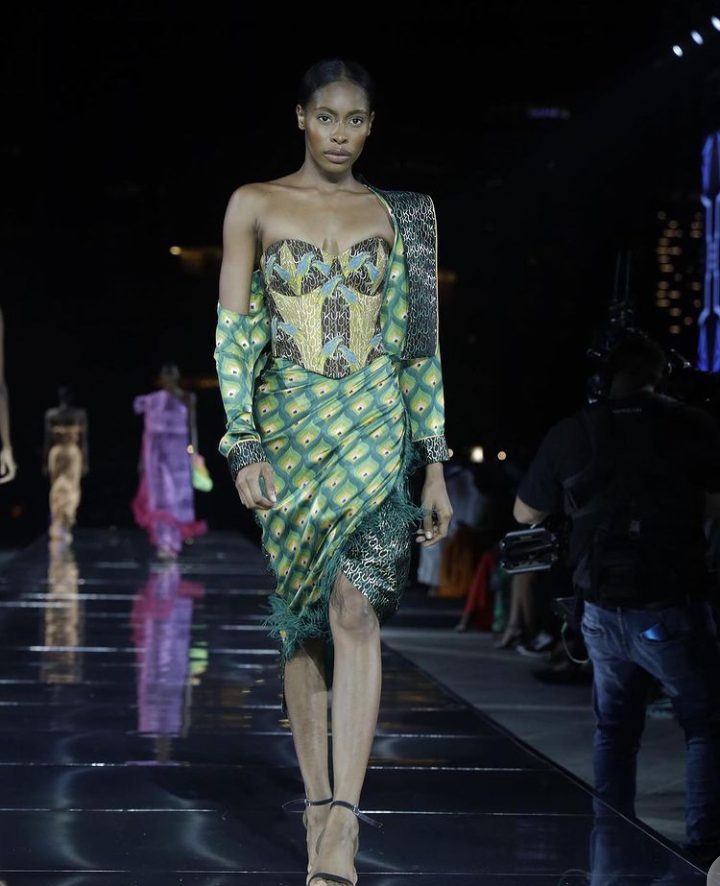 Different Nigerian designers showcased their collections at the Arise fashion week held at Armani Hotel, Burj Khalifa, Dubai. Some of the collections captivated our attention and we cannot help but admire them in this article.
One of the outfits that captivated our attention the most is the Maxi gown designed by Banke Kuku and walked by Naomi Campbell. The beauty of the print is amazing.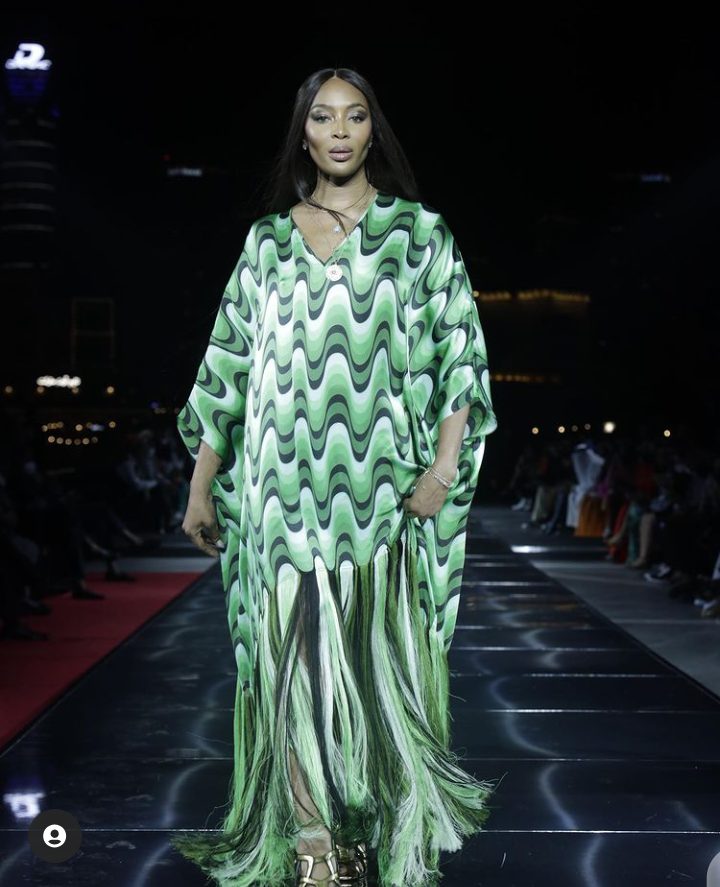 Read also: Arise Fashion Week: Check Out Nigerian Fashion Designers Who Displayed Their Collections
Lanre Dasilva Ajayi collections were also amazing and the color combination was perfect.
Lisa folawiyo suit rocked by Naomi also captured our attention. The print of the outfit was very nice.
What do you think about the fashion week?
Photo credit: outfits
Click here to follow us on Instagram