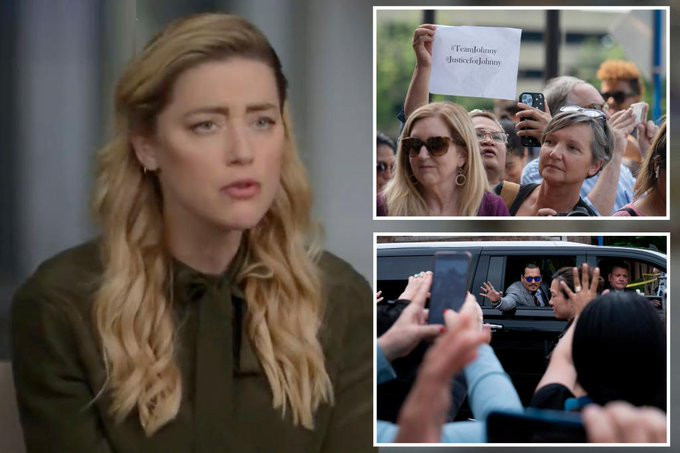 Glamsquad reports that Amber Heard has broken silence for the first time since a jury ruled that she defamed her ex-husband.
READ ALSO: Biography Of Rochas Okorocha: Career, Award, Networth & Facts
A jury ruled earlier this month that Heard defamed her ex-husband by publishing an article about being a sexual assault survivor in the Washington Post. She was ordered to pay Depp $10 million in compensatory damages and $5 million in punitive damages, though the judge reduced the second payment to $350,000 per Virginia law. She was awarded a paltry $2 million in compensatory damages, leaving Depp, 59, out of the case with Heard owing him $8.35 million.
Heard, 36, sat down for an interview with Savannah Guthrie on Today's show on Thursday, which aired in part on Monday, June 13.
She slammed the 'unfair representation' of her and ex-husband Depp's trial on social media, claiming that Depp's celebrity helped sway the jury's verdict and that the witnesses called to testify on Depp's behalf did not give an accurate view of what happened in her marriage.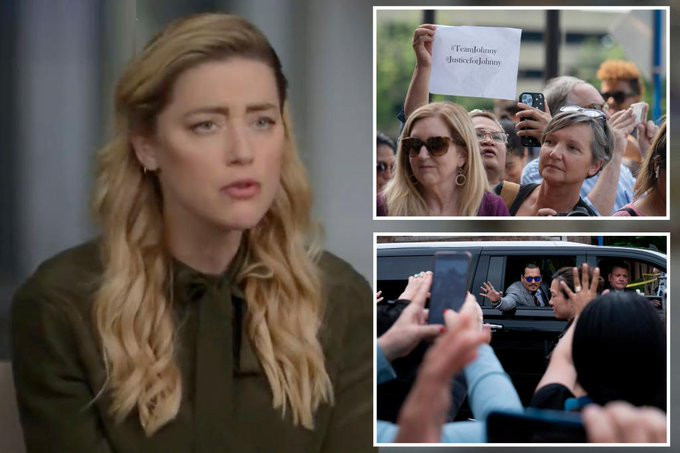 Heard, who flew to New York on a private jet for the interview, stated:
'How could they make a decision, how could they not come to the conclusion [that I couldn't be believed]?'

'They had said in those seats and heard over three weeks of nonstop, relentless testimony from paid employees and, by the end of the trial, randos, as I call them.

'I don't blame them, I don't blame them; I actually understand; he's a beloved character, and people believe they know him.' He's an excellent actor.

'How could they, after listening to three and a half weeks of testimony about how I was an untrustworthy person and not to believe a word I said?'
Depp called 38 witnesses during the six-week trial in Fairfax, Virginia, which began on April 11 and ended on June 1. Heard's team called 24.
Both Depp and Heard testified for four days, including forensic cross examination from opposing counsel, before returning to the witness stand for a second time.
The jury was shown dozens of texts, photos, videos, medical records, and even pages from the former couple's handwritten 'Love Journal.'
As of June 13, the hashtag #JusticeForJohnnyDepp had more than 20.6 billion views on TikTok, while the hashtag #JusticeForAmberHeard had 92.4 million views.
READ ALSO: Biography Of Peter Obi: Business & Political Career, Awards & Networth
Heard, who claims she faced 'hate and vitriol' online throughout the trial and after the verdict, stated:
'Even if you think I'm deserving of all this hate and vitriol, even if you think I'm lying, you couldn't look me in the eye and say you think there's been a fair representation on social media,' she said. 'You cannot tell me that you believe this is fair.'

'I don't care what anyone thinks of me or what judgments you want to make about what happened in my own home in my marriage behind closed doors,' she told Guthrie. 'I don't think the average person should be aware of those things, so I don't take it personally.'