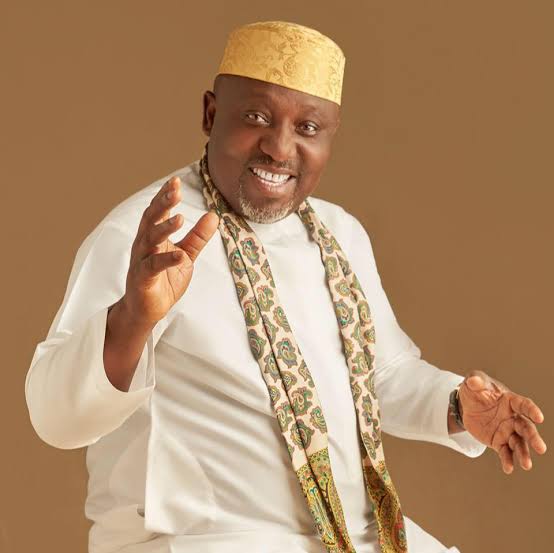 Former Imo State Governor, Rochas Okorocha is a wealthy and powerful politician who served as governor twice between 2011 and 2019. He is now a Senator in the Nigerian Senate, representing the Imo West Senatorial District. Continue reading to learn more about Rochas Okorocha, Nigeria's ultimate politician.
READ ALSO: Meet Top Nigerian Celebrities You Didn't Know Are Beninese
Okorocha Profile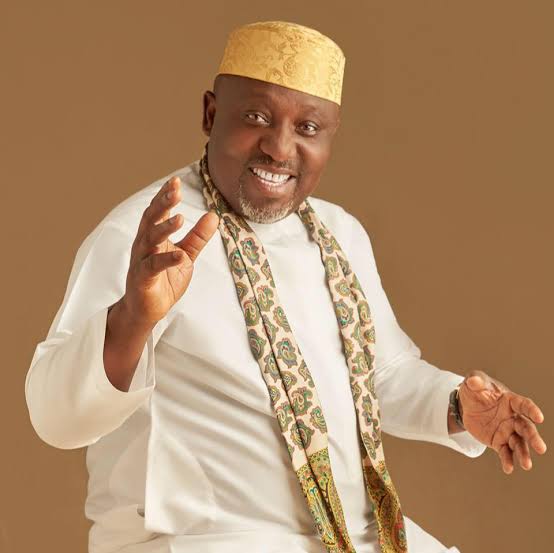 Name Owelle Rochas Anayo Okorocha
Date of birth 22nd September 1962,
Occupation Politician, businessman, Philanthropist.
Wife Nneoma Nkechi Okorocha
Children Aham, Uloma, Uchechi, Uju, Amamchi, Amen Rochas Okorocha
Nationality Nigeria
Net worth $ 1.4 billion
Rochas Okorocha's Education And Background
On September 22, 1962, he was formally baptized as Owelle Rochas Anayo Okorocha, the son of an Imo father and an Anambra mother. Rochas Okorocha was born in Ogboko, Ideato South, Imo State, and spent his childhood there. He described his youth as "all colors of poverty" when asked about it.
Rochas Okorocha attended Juladaco High School in Jos from 1976 to 1981 for his secondary school studies. He subsequently went on to the famed University of Jos to earn a diploma in public administration. Between 1993 and 1994, Rochas Okorocha returned to the University of Jos to pursue an advanced diploma in public administration.
Rochas Okorocha's Professional Life
Because of the circumstances surrounding his childhood, Rochas Okorocha did not commenced his career as a politician. Instead, he began his career in business at a young age. Rochas Okorocha started selling goods at an early age in Barkin Ladi, Jos. He was the head of a commercial school at the age of 19, and at the age of 23, he became the proprietor of a school. Rochas Okorocha started a business in the cement business (BBC) in Gboko State when he was 23 years old.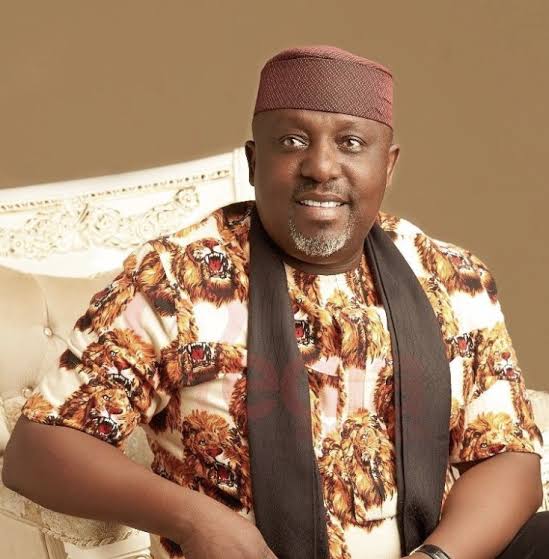 Rochas Okorocha has always been a hardworking and skilled individual. He has held a number of significant roles in his career before becoming a politician. Let's check them:
Former Chairman of the Board of the Nigerian Airspace Management Agency, President/Founder, Rochas Foundation Inc, President, Rochas Group of Companies Limited, Pro-Chancellor, African Business School
Rochas Okorocha Political Career

Rochas Okorocha was a member of the National Constitutional Conference and a Commissioner on the Federal Character Commission before becoming governor of Imo state. In 1999 and 2003, Rochas Okorocha's bids for governor and president ended miserably. During former President Olusegun Obasanjo's administration, he served as the Special Adviser on Inter-Party Affairs for the People's Democratic Party (PDP).
Rochas Okorocha switched from the Peoples Democratic Party (PDP) to the All Progressives Grand Alliance (APGA) in order to run for governor of Imo State in 2011. Despite being suspended from the APGA for 'anti-party conduct,' Rochas Okorocha continued to campaign and eventually won the governorship of Imo state.
Rochas Okorocha decamped from the APGA to the All Progressives Congress (APC) following his first term and ran for governor in 2015. Fortunately, he was re-elected and went on to serve two terms as governor of Imo state.
Rochas Okorocha resumed his political career after his two-term tenure as governor of Imo state. In 2019, he ran and won a seat in the National Assembly as a senator. He now serves as the Senator for the Imo West Senatorial District.
READ ALSO: Meet Top Celebrity Couples Who Ended Their Marriage This Year
Networth

Rochas Okorocha is one of Nigeria's wealthiest and most powerful politicians. He is also a philanthropist who has aided many people through the Rochas Okorocha Foundation, which he founded. His estimated net worth is $1.4 billion.