Biography of Peter Obi
Peter Gregory Obi is his full name, and he was born in Onitsha, Anambra State. Loved ones affectionately referred to him as "OKWUTE," which means "ROCK." Peter Obi, who was born on July 19, 1961, received his early education in Onitsha, Anambra State. He attended Christ the King College in Onitsha for his high school studies. Peter Obi had his higher education at the famed University of Nigeria, Nsukka, where he earned a bachelor's degree in philosophy in 1984.
READ ALSO: Meet Top Nigerian Celebrities With Real 'Grass to Grace' Stories
Peter Obi has a voracious desire for academics and information. The passion drove him to study at top international schools outside of Nigeria. He attended Harvard Business School in Boston, Massachusetts, and the London School of Economics, where he studied Financial Management/Business Policy; Columbia Business School in New York
Peter Obi's Professional Career

Peter Obi was able to establish a respected career in the business sector thanks to his intelligence and business acumen. He had several managerial and business positions with a number of high-profile companies. Among the businesses with which he has worked are:
Next International Nigeria Ltd
Guardian Express Mortgage Bank Ltd
Guardian Express Bank Plc
Future View Securities Ltd
Paymaster Nigeria Ltd
Chams Nigeria Ltd
Corp Ltd and Card Centre Ltd
Peter Obi was appointed Chairman of the Securities and Exchange Commission during the reign of former President Goodluck Ebele Jonathan (SEC).
Peter Obi is a member of the Nigerian Economic Summit Group (NESG), the Nigerian Chartered Institute of Bankers, and the British Institute of Directors, among other prestigious organizations (IOD).
Political Career of Peter Obi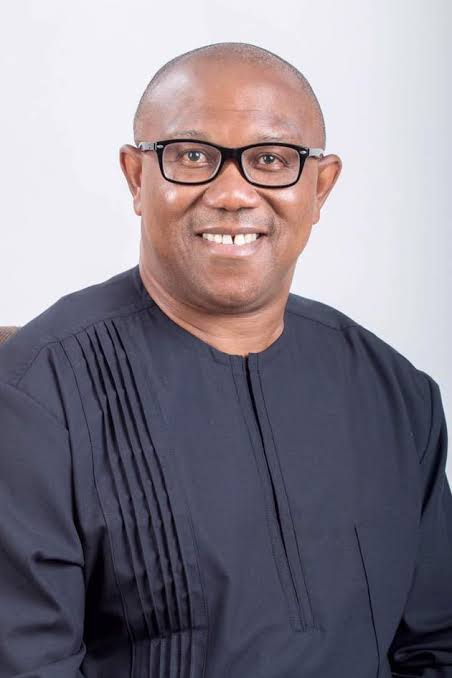 Peter Obi's political career was beset with obstacles, but he overcame them all because of his determination and boldness. He originally ran for governor of Anambra in 2003 as a member of the All Progressives Grand Alliance (APGA). INEC, on the other hand, proclaimed his opponent Chris Ngige the winner. Peter Obi refused to accept the judgment and contested it in court for three years until he was proclaimed the winner and sworn in as governor on March 17, 2006.
Peter Obi ran for Governor of Anambra State for a second term in 2010. He triumphed over his opponent, former CBN governor Professor Charles Soludo, in the election. After handing over power to Willie Obiano in 2014, he continued to lead the people of Anambra for another four years.
During the 2019 presidential election, Peter Obi aimed to be Nigeria's vice president. He was Atiku Abubakar's running mate in the People's Democratic Party. Unfortunately, he was defeated by incumbent President Muhammadu Buhari in the election.
READ ALSO: Meet Top Nigerian Celebrities That Have Featured In Indian Movies
Peter Obi's Honors and Awards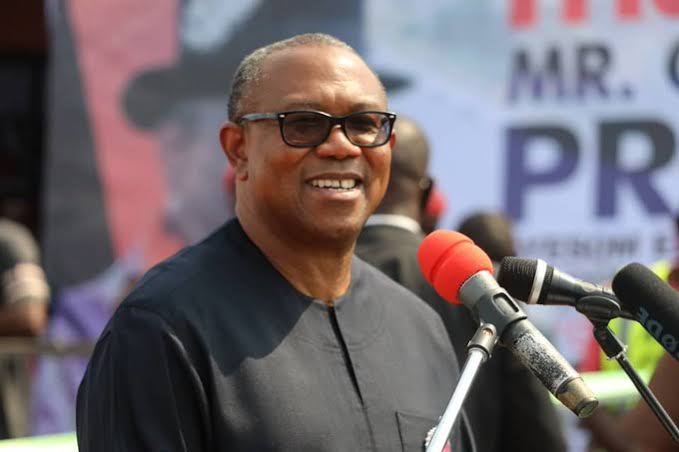 Peter Obi has won numerous awards for his achievements in the commercial and political worlds. The following are some of his honors and awards:
The Sun Newspaper named him Man of the Year in 2007. He was also named Nigeria's Most Prudent Governor in 2007. Nigeria's Most Trustworthy Governor, 2009, Thisday Newspaper Governor of the Year, 2009, Champion Newspaper, West Africa ICT Development Award, 2010.
Bill and Melinda Gates Foundation, Zik Leadership Prize, 2011 Best Performing Governor on Immunization in South-East Nigeria, Ezeife Leadership Foundation, 2012 Leadership and Good Governance Award Methodist Church of Nigeria, 2012 Golden Award for Prudence Business Hallmark Newspaper named him Man of the Year in 2012, and Silverbird named him Man of the Year in 2013.
Networth
Peter Obi, the former governor of Anambra State and the Peoples Democratic Party's vice presidential candidate in the 2019 general elections, said he was a trader who ventured into banking before becoming governor, as well as an engineer of South African Breweries. With all of this, we believe Obi was a billionaire in naira, with an estimated net worth of about $10 million, even before becoming governor of Anambra state.