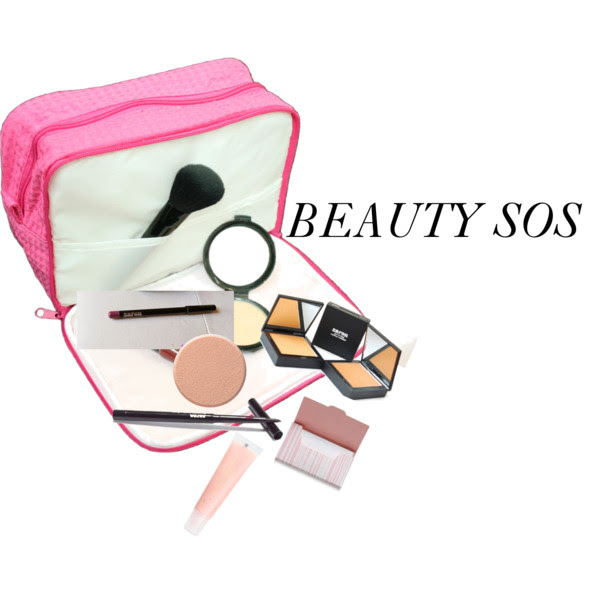 Imagine you bumped into a fan or someone who has been admiring your work on your blog as a makeup artist or as a beauty or fashion blogger in general and they can hardly recognize you either because you #wokeuplikethis (and I'm sure you know what I mean) or you just couldn't be bothered about putting anything on your face before leaving the house or going to work, personally I would feel a little embarrassed but in a good way because then they can now understand  that sometimes it's ok to have flaws.
I am one of those who will always tell you the same thing an average girl would say when you want to recommend that they try on some makeup which is ''I'm not really a makeup person'', for some of us  who do not want to be caught looking like you just stumbled out of bed and at the same time not wanting to pile on the makeup or you happen to fall under the  ''less is more'' category like me, here are a  few go-to makeup accessories and tips you might want to try.
1. RETRACTABLE PENCILS
They say the eyes are the windows to the soul and people can tell ones personality just by looking at their eyes, so why not accentuate the features of this part of your face by lining them properly using eye pencils. I always recommend retractable pencils because they do not need to be sharpened at all and will not make a mess in your bag. You can also get a retractable kajal pencil like the one in the picture below  this is because they appear darker and very visible on dark to medium skin tone, they are quick to apply with less strokes on the upper and lower eye lids.
Tip – It's best to use a white eye pencil first to line the inner part of the lower eye lid before using the kajal pencil, this helps to awaken the eyes especially if they look tired from less sleep.
If you have an epicanthic fold or narrow lids, try smudging the pencil on the lower eye lid and stopping half way into the corners of the lower eye lid or better still, create a wing liner on the upper lid to open up the eyes.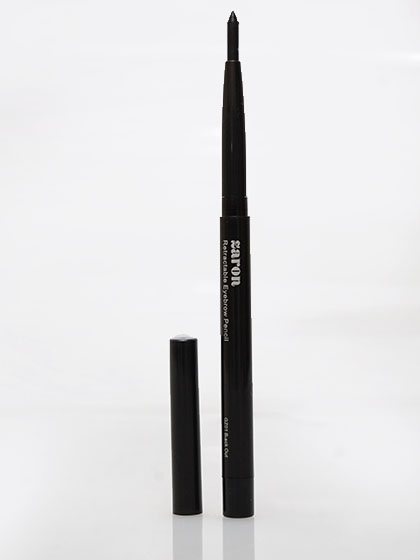 2.       MATTIFYING POWDER
A large majority of black to medium skin tone have an oily skin the rest are either normal or combination skin. For an oily skin, the Mattifying powder should be your best friend. They help to reduce that shiny, mirror look we get when exposed to sunlight or hot humid temperatures. The Mattifying powder can be as used on concealers , foundation or just as it is. A good brand is the Zaron mattifying powder  which is very affordable and comes with a handy applicator and mirror case making it easy to carry along in your hand bag.
Tip – When getting a Mattifying powder be sure to visit a store where you can try out some of the testers on your skin before buying, this will enable you find the right shade for your skin tone.
3.       LIP PENCILS
Yes they are not just for lining the lips. Using a lip pencil in place of a lip stick or lip gloss is the best way to get those lips looking like they were professionally done. Unlike the lipstick, Lip pencils are very quick and easy to apply without smudging around the corners of the lips. A very good lip pencil with the best reviews so far and recommended by most bloggers is the Zaron Lip pencil, apart from their Mattifying effect they do not leave stains behind on a drinking glass or mug. I particularly like the cappuccino as it is can be used to heavily darken the upper lip and applied lightly to the lower lip with the fingers to create a lighter shade, giving you a perfect pout.
There you have it, quick and easy ways to get you looking prepared always, regardless of where you find yourself. Till next time when I will be back with some more tips, always remember that imperfection is beautiful.
shop these makeup accessories here.
By Uzo O. www.stylenbeautylounge.com
Related articles across the web