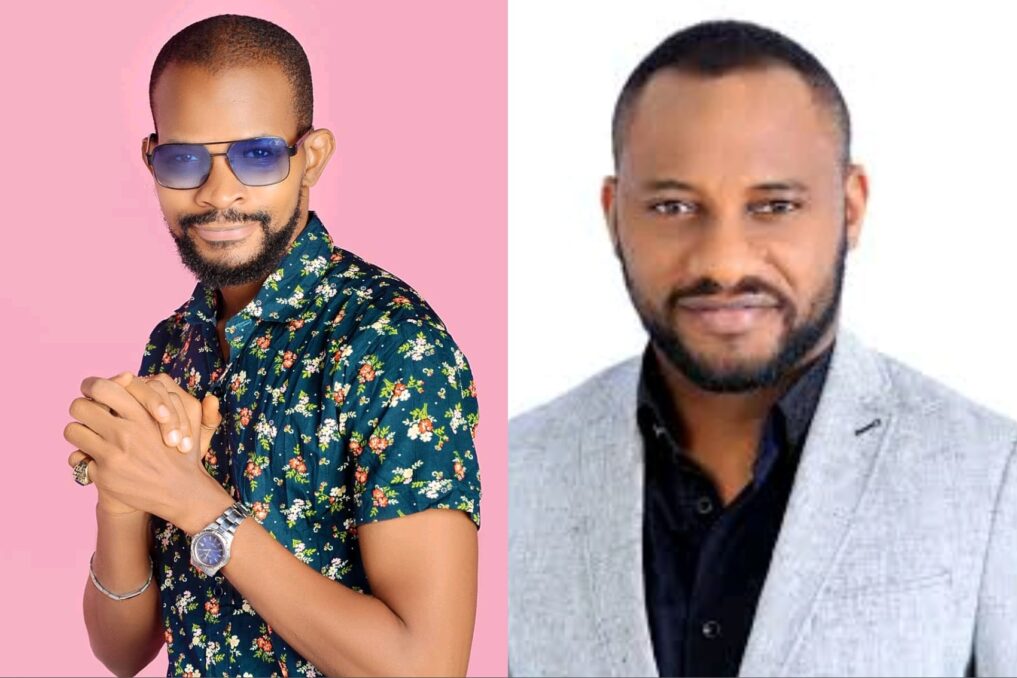 Nollywood controversial actor, Uche Maduagwu has slammed his colleague and aspiring relationship expert, Yul Edochie over his marital advice.
Glamsquad reported a few hours ago that Yul Edochie whose first wife, May Yul-Edochie is seeking to divorce after he married his colleague, Judy Austin as a second wife further stated that marriage is a beautiful thing to behold despite the increase in divorce rates
According to him, a relationship lasting a decade may not endure, whereas a marriage between individuals who have just met could be lifelong.
He advised that marriage shouldn't be a life-or-death commitment, and often, the reasons for its breakdown might not be disclosed on social media.
In contrast, Uche Maduagwu known for his frank and outspoken demeanour held an opposing viewpoint. He rebuked Yul's opinion that marriage is inherently imperfect.
He also implied that Yul Edochie himself is the flaw in his marriage.
He wrote:
"Dear YUL, you can not give what you don't have. Giving an Audio Marriage advice while still with JUDY, (The Genesis of why your marriage no longer Dey Blissful) shows you lack spiritual Direction. A mechanic that can not repair his own car can not advice others on how to repair theirs.

"No Marriage is Perfect, but you are the imperfection in your marriage for throwing away the Loyalty and Respect of more than 16 years of Marriage for 5 Minutes of Enjoyment with Colleague. The audacity to even advice others on #Marriage despite all you did to #MAY shows you need spiritual assistance."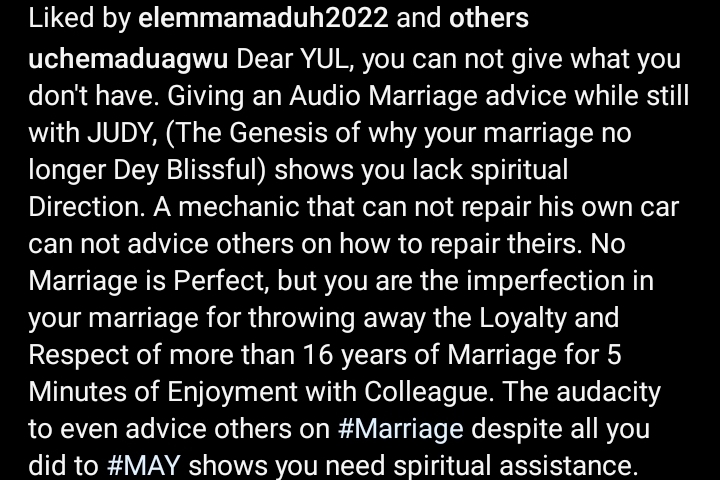 Read Also:  Burna Boy's parents, Samuel and Bose Ogudu celebrate 33 years of love and commitment