Nigerian movie star, Annie Idibia has finally broken silence after an online user urged her to leave Tuface Idibia.
READ ALSO: Celebrity Gossip: How 2face sent thugs to beat up Brymo for allegedly sleeping with Annie Idibia
lettymelanin, who happened to be the Instagram handle, revealed reasons behind the  advice.
The Instagram user claimed that Annie needs to divorce 2baba and start healing.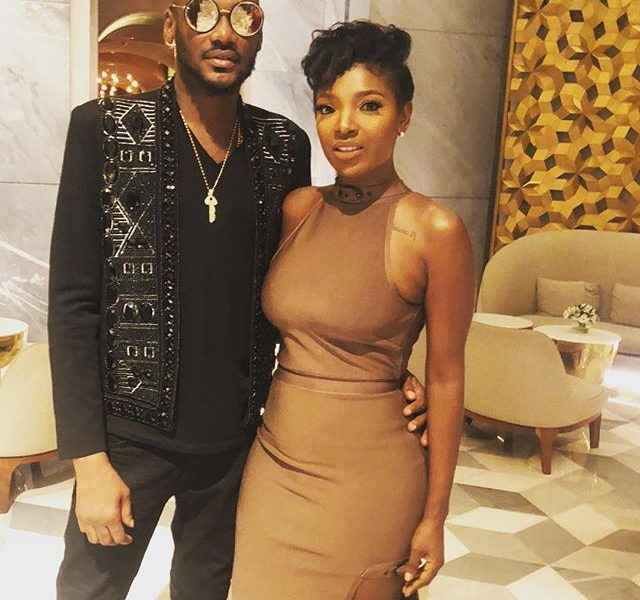 While responding to the user's advice, Annie dropped some explanations and urged the user to mind his/her own business.
The follower wrote and captured by glamsquad;
Annie Idibia I think you need to divorce this man and start healing. He did you dirty and you will never heal while you are with him because of the products of his mistakes (Kids) are always there to remind you everyday that he slept with other people. It's not even 1 child, he did you dirty 4 times
Annie in her response ;
READ ALSO: "Oh Wizy, Why Big Bro Why, Why Do You Want To Destroy Me at the Peak of My Career" – Annie Idibia Replies Elder Brother Wisdom Macaulay
4 times, wasn't even dating him all 4 times!!!! Yes I emt him first! But we broke up even before his first kid!!

THose kids were made 7 years before he even proposed!! But this show didn't edit it that way for people to understand.. they made it seem like all 4 kids were made in my marriage which was wrong.

Then again, everyone must be free to have their opinions! I live my truth! No film tricks ever with me

These are the issues, Make una mind the Business wey go put money for una pocket and food for una table