American's hip hop wonder kid XXXTentacion is dead!!!
The talented hip hop teenage music mestro was fatally shot in Deerfield Beach, Florida onMonday (June 18). The rapper born Jahseh Onfroy was 20 years old.
According to TMZ, X was shot inside his vehicle while shopping for motorcycles. Witnesses told police that a Louis Vuitton bag was taken from the rapper's car. X was taken to the hospital and pronounced dead on Monday evening by the Broward Sheriff's office.
XXXTentacion's death follows a year in which the young artist experienced breakout commercial success that was frequently overshadowed by his alleged history of domestic violence. Onfroy was facing 15 felony charges, including counts of false imprisonment, aggravated battery of a pregnant woman and domestic battery by strangulation, for incidents involving his ex-girlfriend in 2016.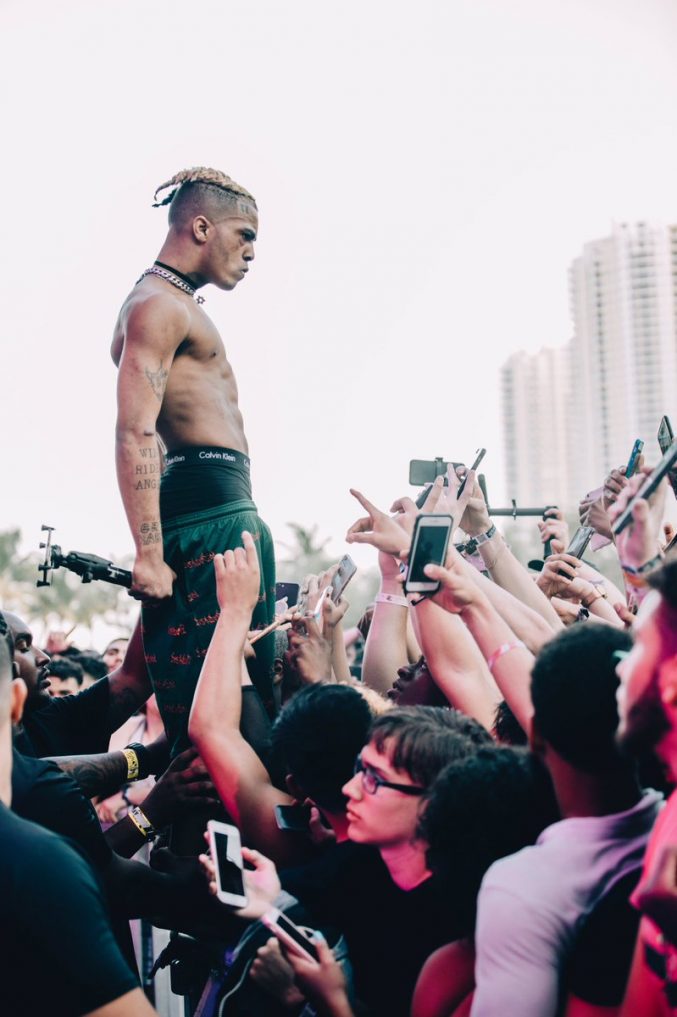 Just like the legendary 2Pac, XXXTentacion has been attributed to the 2PAC Shakur of our time as he was shot dead in the same black type of car 2Pac was shot at in September 13, 1996.
2pac Shakur's black car
http://www.mtv.com/news/1434032/rapper-tupac-shakur-gunned-down/ .
XXXtentacion illicit act on tour
If you are reading this now, i want you to get this message:
Man's greatest enemy is ignorance of self. If we all know what we are capable of and what we were born to be then we won't fall prey to the devil's quick fame cheap tricks. No one will give you a million if they didn't know you would make them hundred a million more. If only we can be a little patient, life would have been a little easier because the longer you wait, the more you discover yourself and why God should make your name great. 
Don't be famous for the wrong reason, you will die depressed – Chiazor Daniel