We can't wait to see Payday movie….
Crime comedy, Payday follows the story of two best friends and flatmates, Paul and Ortega, who just before they renew their yearly rent lose their Landlord very suddenly, and seemingly without any heir apparent. The young men seize the unfortunate but good opportunity to 'enjoy' a little.
Unfortunately, the landlord's daughter shows up and gives the boys a 24-hour notice to pay up or quit. They embark on an overnight scheme to recover the rent, leading to a dangerous encounter.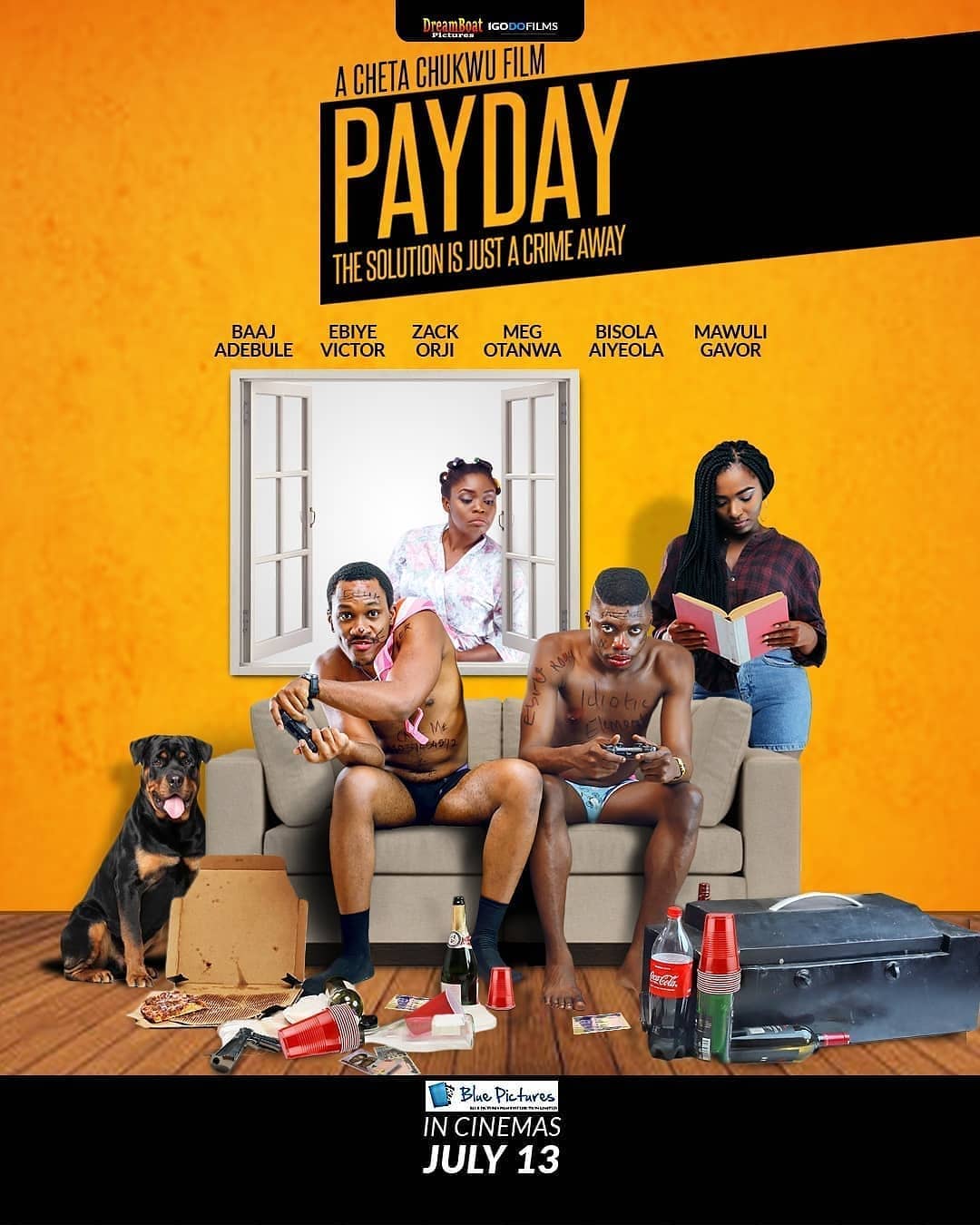 Produced by Orwi Manny Ameh, written and directed by Cheta Chukwu, the movie features Bisola Aiyeola, Baaj Adebule, Ebiye Victor, Mawuli Gavor, Meg Otanwa and Zack Orji.
Watch trailer below: