Nollywood actress, Nkechi Blessing Sunday sent a chilling shocking wave through the spine of many after she did the unthinkable at her mother's one-year remembrance party.
The controversial 33-year-old actress took souvenir sharing to another level after she handed out 'dildos' to her guests.
Before distributing the dildos, she called on single or divorced women, charging them to make do with the sex toy. She said,
Read Also: My Oga Spent Thousands Of Dollars On You – Isreal DMW Lashes Out  Dammy Krane Over Alleged Debt Drama
"I am not trying to say men are scum cos I have a man but you sometimes need to help yourself for when you don't have a man, this is my souvenir for the single ladies here, to help yourself".
See video below,
Her action has however sparked mixed reactions among Netizens. While many strongly condemn the act and said she disrespected her late mother's memory, others noted that there was nothing wrong. See reactions below,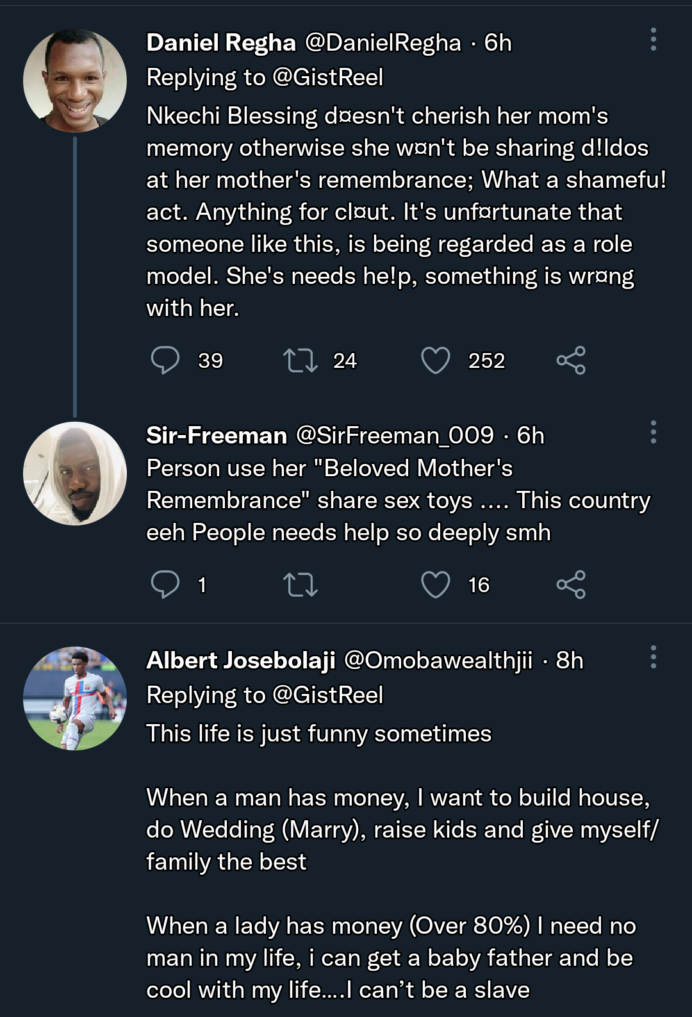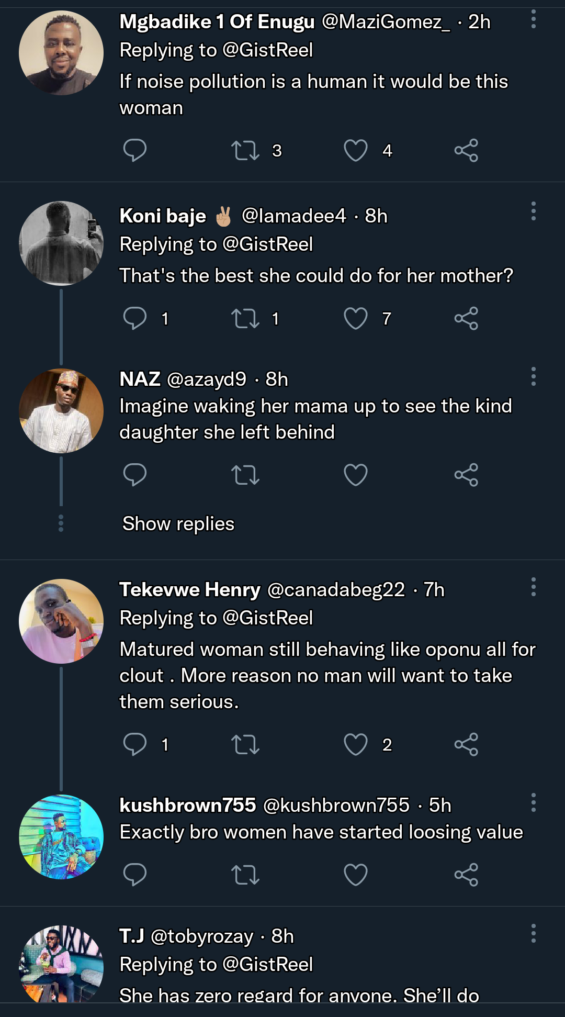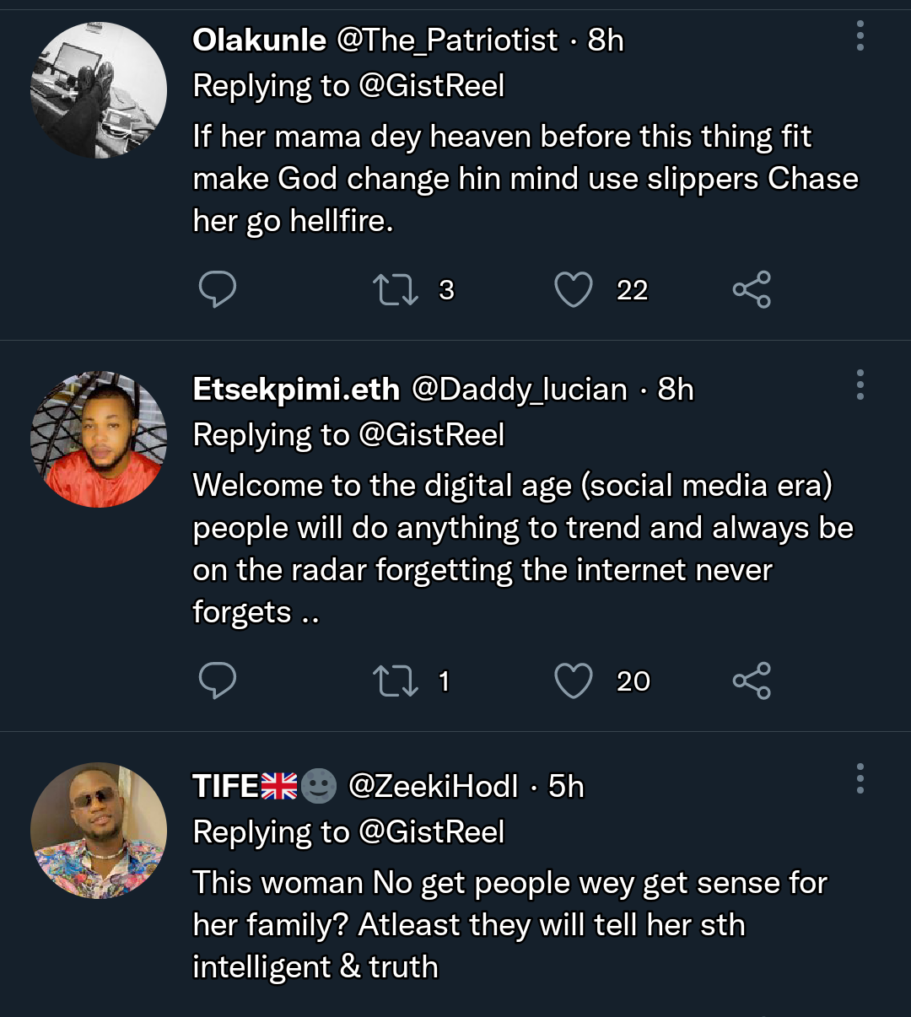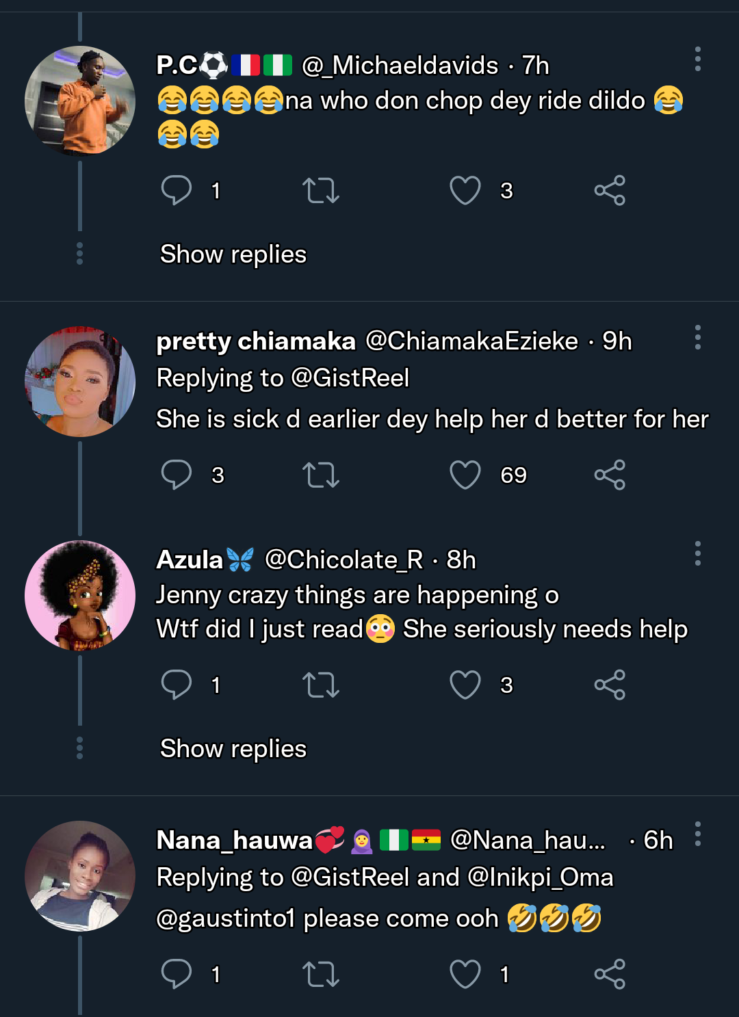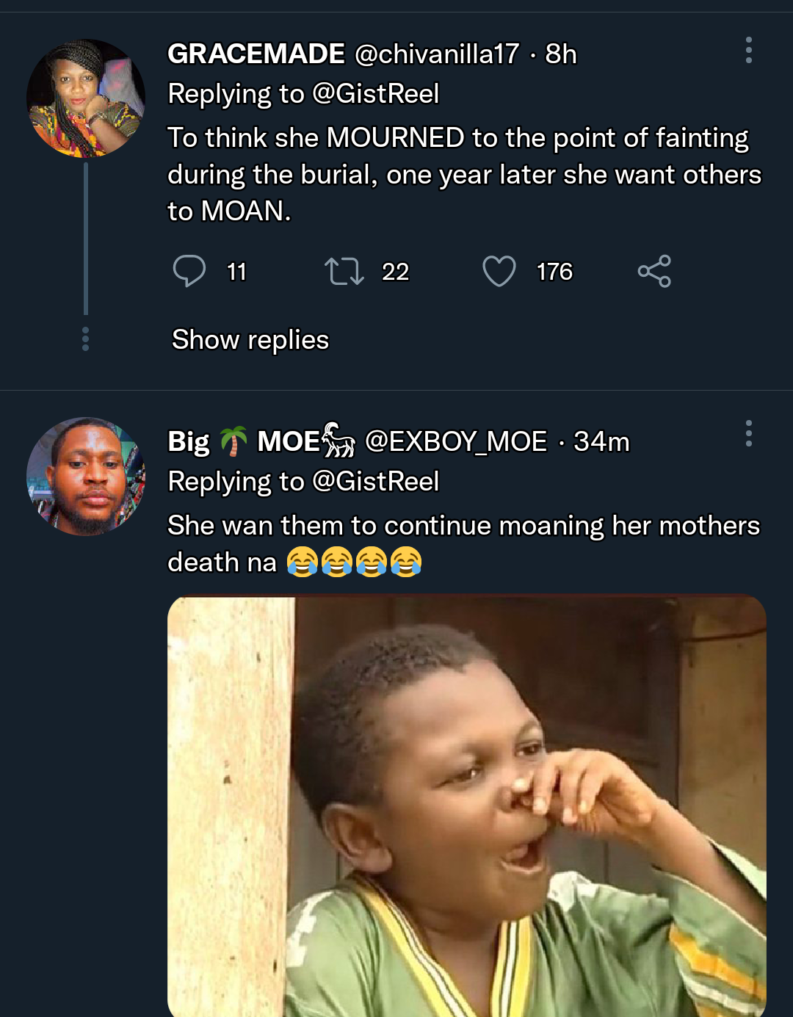 Earlier before the dildo drama, Nkechi Blessing stressed that she is a bad girl but not as bad as some other humans in her line of business.
The actress dismissed the viral reports that she has a 'politician or sugar daddy' bankrolling her, owing all her wealth to her hard work. She said,
"Despite being raised in a bar parlor, i turned out well, it is believed that bar parlor girls are bad…well, I might be bad but not that bad, I am bad and good, regardless of what you hear about me from the media, those who know me and are close to me know I am the best person you can have in your corner…

"God punish any politician they say is sponsoring me, all I have is by my hard work…I may not be a billionaire yet but I am very comfortable and I am not begging to eat, my mum is the sweetest woman I know and I will keep remembering her till I die".
Read Also: Details Emerge As Sylvester Stallone And Wife, Jennifer Flavin 'Decided to Reverse Course and Try Again' in Marriage