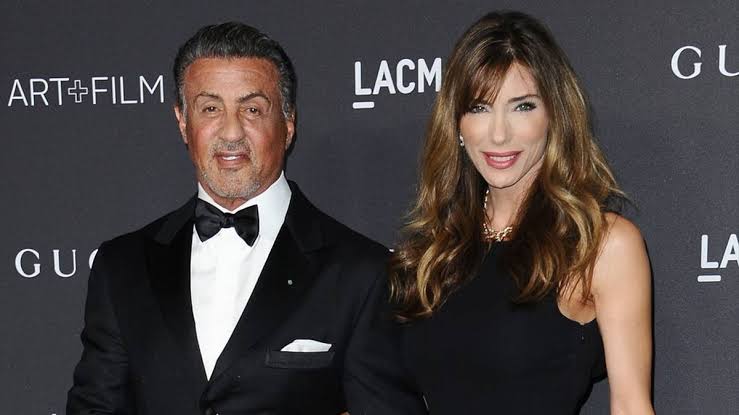 In a turn of event, Sylvester Stallone and his wife, Jennifer Flavin have reconciled and 'decided to try again'.
Glamsquad reported that Stallone sent a mixed signal days back after he shared a throwback picture of himself holding hands with his wife, Jennifer Flavin.
Read Also: Kanye West Apologizes to Kim Kardashian For "Any Stress That I Have Caused"
In addition to the picture, Stallone shared an old family photo of himself, his wife and their three daughters: Scarlet, 20, Sistine, 24, and Sophia, 25. He captioned the post: "Wonderful…" Read here
PEOPLE however confirmed that Flavin, 54, and Stallone, 76, reconciled one month after she filed for divorce on 19th August, after 25 years of marriage.
A source revealed to PEOPLE about the couple decision, "They've decided to let it ride again. They just decided to reverse course and try again."
A representative for Stallone told Page Six on Friday, 23rd September that the couple, who shares three adult daughters, "decided to meet back up at home, where they talked and were able to work out their differences." His representative added that they are "both extremely happy."
At a point when the divorce was heating up, sources told PEOPLE about some of the differences the couple have encountered in marriage.
A Hollywood who has spent time with the couple said,
They "are very different people, age-wise and in temperament. What was once exciting and challenging is now routine and irritating."
Another source in connection to Flavin said,
"He tends to do things on a whim without asking her before".
Stallone previously admitted to TMZ that he and Flavin had disagreements over his new pet Rottweiler but denied the dog was the root cause of their breakup.
Read Also: 'We Are Overjoyed' – Alec Baldwin And Wife, Hilaria Welcome Seventh Child