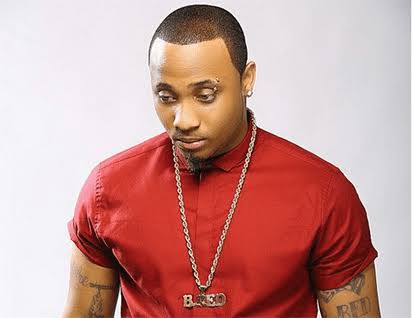 Nigerian singer B-Red is known to be Davido's cousin and a member of the wealthy Adeleke family, which has produced a governor in Osun State.
However, things were not always rosy for B-Red, who is now known for his flashy lifestyle.
The son of the Osun State Governor, Ademola Adeleke, recently revealed in an interview with HIP TV that he had to work in an American eatery to survive after his parents made it clear that he had to go to school before music.
ALSO READ: B-RED- WE ALL GET THE CREDITS FOR DAVIDO'S 
B-Red said:
"Before we started music, my parents did not help us with music for the first two to three years. If I take it back to before I came to America when I told my parents I want to start the music, they said no, we're not going to take that, go to school…I went to America, and I had 3 jobs at the same time. I was a cook at my brother's university, I was working from 6 in the morning to 7 at night…At a point, I was working at Mcdonald's where you sell burgers."
Continuing, B-Red, who has collaborated with international act Akon, said:
"I think I was hustling in my own kind of way so I won't say everything just came easy. I had to work to get to where I am now. Nothing in life is easy, just push through where you are going. I was hyping my cousin Davido all over the world as a hypeman before he comes on stage. So, people already knew me as a hypeman and I had to prove myself extra hard. Any single I dropped, people weren't really interested in the first 2 years. I featured people, drop good songs, and dropped hits. Since then everything has been good.''
B-Red is "not where I want to be now but I'm pushing and I'm also grateful to God that we're having a good time, we're doing good, we're travelling the world and we're making money."