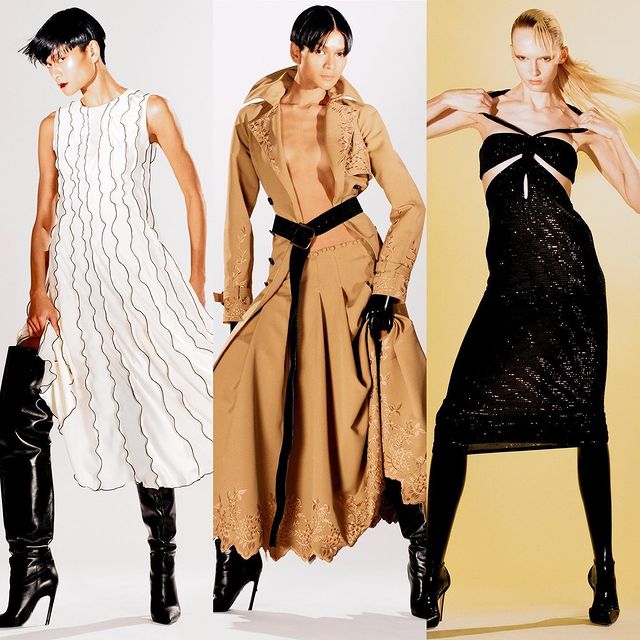 Prabal Gurung Pre-fall 2023 Collection were indeed as unique as always. The Vice President of America, Kamala D. Harris  wears clothes from this designer. The mood here is more after-dark than boardroom, yet Gurung included a pair of pantsuits in this array, turning up their hues to explosive red and dazzling royal blue and lengthening the silhouette of the jacket.
Read Also: Top 10 Beauty Tips and Tricks to Enhance Your Natural Glow
The message is conveyed by the models' spiked heels, PVC leggings, and elbow-length gloves. Some of the dresses are also picture shorter than they did when they were displayed on racks in the studio, presumably to better display their over-the-knee boots.
The first image in the lookbook is a flowery corset paired with a stretch sequin skirt and a mesh bolero. Corsets are a common fashion accessory, and Gurung claimed that they also work for him. Finale: a bright yellow sari with beautiful embroidery
Read Also: Chanel Official Dakar PreFall 2023 Collection
See full collection below;