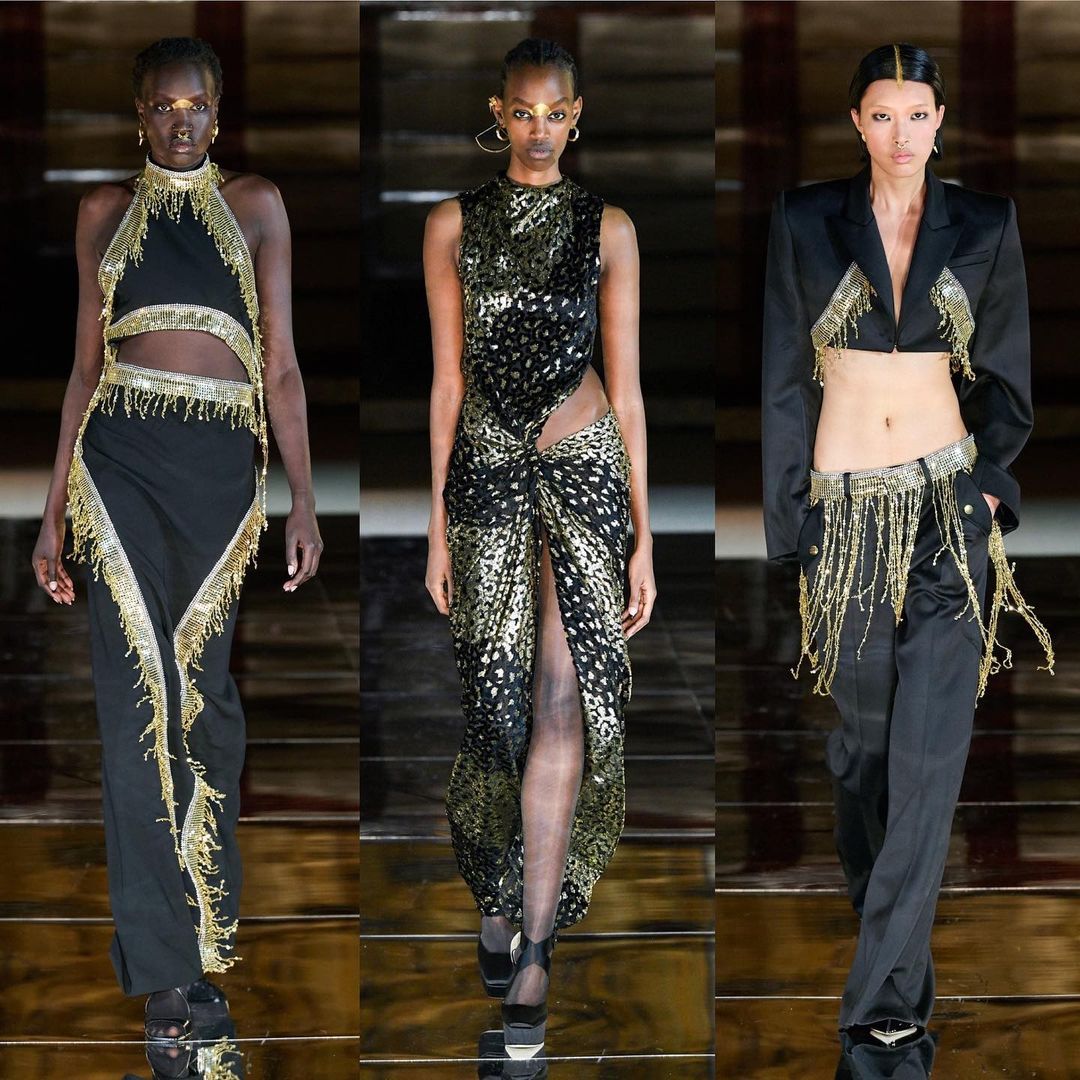 Prabal Gurung Runway Show for New York Fashion Week FW23 Ready To Wear Collection  was one of the best highlight for the fashion week as the show kick started with models coming out a flight of stairs provided for them as they walked towards eager audience who welcomed them with camera to capture the moment.
Read Also: Dion Lee Fall-Winter 2023 Ready To Wear Collection
Gurung incorporated the butterfly motif as an accent on choli blouses, waist shaper belts, and long sashes. The clothing was a debate between western and eastern styles, between rough and smooth, and between feminine and masculine. For example, the sash-like belts softened the edges of trousers with severe tailoring. He also reinvented the midriff-baring choli as a cropped black leather jacket with a baby pink faux fur collar, topping delicate metallic lace slip dresses with sassy duster coats. Such juxtapositions are what give fashion its life. If a tuxedo jacket with the sternum sliced off and an outfit consisting solely of shorts and a silk shirt no longer startle us, they once did.
Gurung's patterns and colors were vivid and diverse, and the majority of the outfits had a lot of jewelry—earlobes stuffed with earrings, stacks of bangles, three-dimensional chain mail scarf necklaces, and the occasional anklet. An icy white double-breasted coat dress with a long half-skirt and a draped ivory dress with an asymmetrical skirt that showed a black inner lining broke up the muchness. Gurung has never been a minimalist in the past, but as he said backstage, everything is changing.
Read Also:
See full collection below;