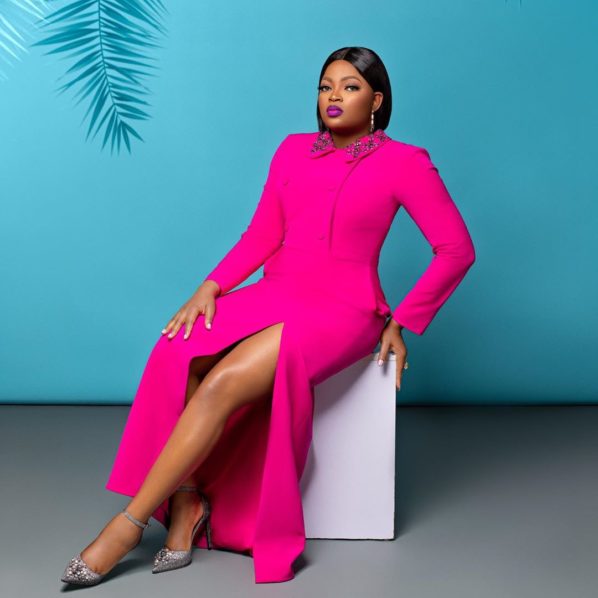 Nollywood actress, Funke Akindele better known as Jenifa has broken her silence following the outcome of the gubernatorial election in Lagos State.
Glamsquad reported that Funke Akindele contested as deputy governor in Lagos State, alongside her principal, Olajide Jandor under the Peoples Democratic Party (PDP).
However, the actress lost her her polling unit 019, Ita Aro square, Àga/Ijimu ward in Ikorodu to the incumbent governor, Babajide Sanwo-Olu of the All Progressives Congress (APC). Read Here
Hours later, the mother of two took to her Instagram page to delete all PDP's campaign-related posts. While many of her fans said she was reacting badly because she didn't win, others who are close to her noted that she was working on focusing on her next phase in life. Read Here
In a new post, Funke Akindele revealed that she has no regret whatsoever in her political journey. She appreciated the citizens of Lagos State who believed in her and supported her decision.
She further thanked the online and offline messages and support she received from well-wishers and fans.
Unboxing her new plan, Funke Akindele said she is moving on from her loss because she is already considering her next moves in life.
She wrote:
"It has been an amazing and insightful experience on my journey to the ballot, and I must say, it was an absolute learning curve for me. A lot of things have been learned and unlearned. I sincerely do not regret taking this huge step of running for office.

"I, therefore, want to thank the people of Lagos state for believing in me and supporting my decision to run for office. I saw every message of support online and offline, I heard of all the places where people supported me and challenged those who tried to discredit me. I remember every warm welcome during our campaign tour and the faith you all showed in me. The elections might not have panned out in the way we hoped, but it was an honourable run for us. We fought a good fight indeed as a matter of fact.

"I also want to encourage all who mean well for the Nation and the state of Lagos not to give up. I understand that some of us are beginning to develop some sort of apathy towards the system, however, if we do not speak, we would never be heard. I'm glad that we could at least speak up.

"Thank you once again, Lagos, for showing your daughter support. As I consider my next moves in life, I will continue prioritizing the good of the people and the integrity of my position as an advocate for the people.

Eko oni baje!"