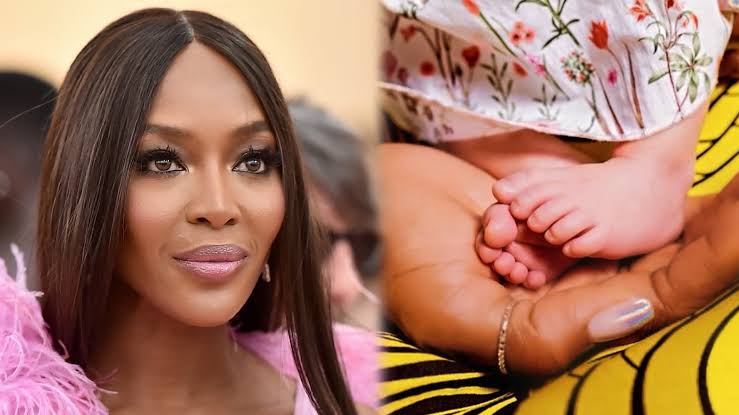 British supermodel, Naomi Elaine Campbell has become a mother for the second time.
Naomi, 53, announced the news with an adorable picture of the child's hand, confirming that she had welcomed a boy.
Captioning her post on Instagram, she wrote
'My little darling, know that you are cherished beyond measure and surrounded by love from the moment you graced us with your presence. A True Gift from God , blessed ! Welcome Babyboy.

'It's never to late to become a mother.'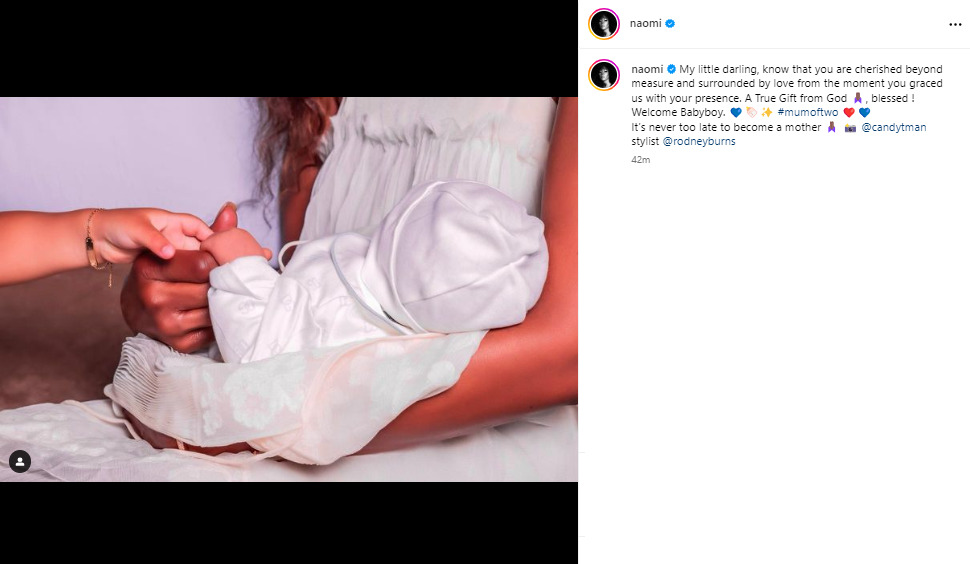 In May 2021, at the age of 51, Naomi experienced the joy of becoming a first-time mother.
During a cover shoot for British Vogue in February 2022, Naomi spoke and posed with her daughter, confirming that the child is her biological offspring.
She said,
She wasn't adopted – she's my child'.
The runway star, who has kept her daughter out of the limelight, described her firstborn as a 'dream' child.
Speaking to BBC's Hardtalk, Naomi  revealed shortly after her birth:
'I'm really lucky. I think I have a dream child. She is wonderful. She's so very independent already.

'Very smart, alert. Sleeps 12 hours. A good girl.'
Read Also: John Legend, Chrissy Teigen welcomes new baby, Wren via surrogacy