In response to criticism surrounding his love scene with his on-screen wife Bimbo Ademoye in Kunle Afolayan's Anikulapo, actor Kunle Remi has released a statement.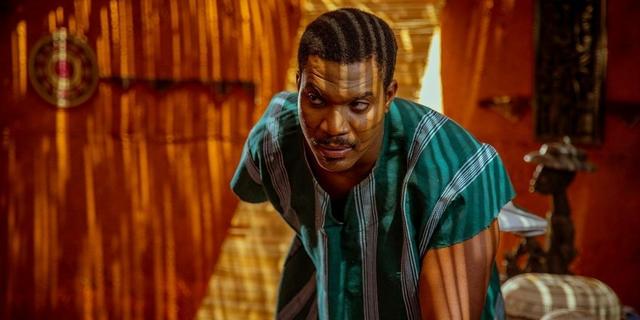 The story of Saro, a travelling cloth weaver who was killed by beating after having an affair with the youngest wife of the Alaafin, is told in the book Anikulapo.
He is brought back to life by a fabled bird, who also leaves behind a gourd that has the ability to resurrect the dead.
The king's wife, played by Bimbo Ademoye, removed her clothing before having sex with Saro, played by Kunle Remi, in one of the love scenes.
The queen's breasts and Kunle's butt caused shock among social media users, which sparked a discussion about the actors' nudity.
In response to the issue, Kunle stated that the scene was essential to the plot and the growth of their characters during an Instagram live session on Monday.
"A lot of people say the nude scene was not necessary, but I'm gonna say this; as an engineer, I can't tell you how to engineer, as an accountant I can't tell you how to do your accounting. As a chef, I cant teach you how to cook so as an actor you can't tell me how far or what I should do in my job. That scene for us symbolised the moment when we were so vulnerable. Anyways Nigerians are hypocrites. But that was the most vulnerable moment for these characters and that was the first time they genuinely made love".
Sola Sobowale, Hakeem Kae-Kazim, Taiwo Hassan, Faithia Williams, Aisha Lawal, Ronke Oshodi-Oke, Dele Odule, Yinka Quadri, and Adebayo Salami are among the other actors who appear in the film, which is set in the 17th-century Oyo Empire.