There are some everyday words, that we tend to use, without really knowing they are acronym and with little or no knowledge about there meaning.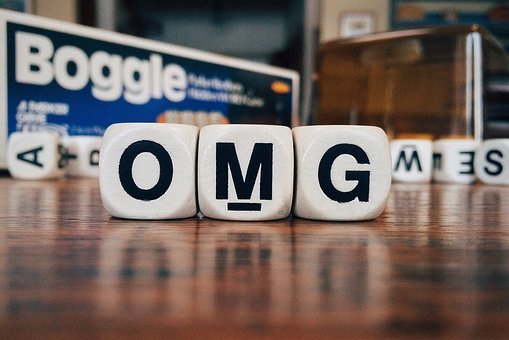 An acronym is an abbreviation formed from the initial letters of other words and pronounced as a word.
The newly combined letters create a new word that becomes a part of everyday language.
I'm very sure you've been using some of these acronyms without necessarily knowing their full meaning
Hence we at Glamsquad Magazine took out time to bring to our audience some of the meaning of these acronyms:
1. PAN
Primary Account Number.
2. PDF
Portable Document format.
3. SIM
Subscriber Identity Module.
4. ATM
Automated Teller Machine.
5. Wi-Fi
Wireless Fidelity.
6. GOOGLE
Global Organization Of
Oriented Group
Language Of Earth.
7. YAHOO
Yet Another Hierarchical
Officious Oracle.
8. WINDOW
Wide Interactive Network
Development for
Office work Solution.
9. COMPUTER
Common
Oriented Machine.
Particularly United
and used under Technical
and Educational Research.
10. VIRUS
Vital Information
Resources Under Siege.
11. UMTS
Universal
Mobile Telecommunicati ons
System.
12. AMOLED
Active-Matrix Organic Light-
Emitting diode.
13. OLED
Organic
Light-Emitting diode.
14. IMEI
International Mobile
Equipment Identity.
15. ESN
Electronic
Serial Number.
16. UPS
Uninterruptible
Power Supply.
17. HDMI
High-Definition
Multimedia Interface.
18. VPN
Virtual Private Network.
19. APN
Access Point Name.
20. LED
Light Emitting Diode.
21. DLNA
Digital
Living Network Alliance.
22. RAM
Random Access Memory.
23. ROM
Read only memory.
24. VGA
Video Graphics Array.
25. QVGA
Quarter Video
Graphics Array.
26. WVGA
Wide video Graphics Array.
27. WXGA
Widescreen Extended
Graphics Array.
28. USB
Universal Serial Bus.
29. WLAN
Wireless
Local Area Network.
30. PPI
Pixels Per Inch.
31. LCD
Liquid Crystal Display.
32. HSDPA
High Speed Down link
Packet Access.
33. HSUPA
High-Speed Uplink
Packet Access.
34. HSPA
High Speed
Packet Access.
35. GPRS
General Packet
Radio Service.
36. EDGE
Enhanced Data Rates
for Globa Evolution.
37. NFC
Near
Field Communication.
38. OTG
On-The-Go.
39. S-LCD
Super Liquid
Crystal Display.
40. O.S
Operating System.
41. SNS
Social Network Service.
42. H.S
HOTSPOT.
43. P.O.I
Point Of Interest.
44. GPS
Global
Positioning System.
45. DVD
Digital Video Disk.
46. DTP
Desk Top Publishing.
47. DNSE
Digital
Natural Sound Engine.
48. OVI
Ohio Video Intranet.
49. CDMA
Code Division
Multiple Access.
50. WCDMA
Wide-band Code
Division Multiple Access.
51. GSM
Global System
for Mobile Communications.
52. DIVX
Digital Internet
Video Access.
53. APK
Authenticated
Public Key.
54. J2ME
Java 2
Micro Edition.
55. SIS
System Installation Source.
56. DELL
Digital Electronic
Link Library.
57. ACER
Acquisition
Collaboration
Experimentation Reflection.
58. RSS
Really
Simple Syndication.
59. TFT
Thin Film Transistor.
60. AMR
Adaptive
Multi-Rate.
61. MPEG
Moving Pictures
Experts Group.
62. IVRS
Interactive
Voice Response System.
63. HP
Hewlett Packard.
Do we know actual full form
of some words???
64. NEWS PAPER =
North East West South
Past and Present
Events Report.
65. CHESS =
Chariot,
Horse,
Elephant,
Soldiers.
66. COLD =
Chronic,
Obstructive,
Lung,
Disease.
67. JOKE =
Joy of Kids
Entertainment.
68. AIM =
Ambition in Mind.
69. DATE =
Day and Time Evolution.
70. EAT =
Energy and Taste.
71. TEA =
Taste and Energy
Admitted.
72. PEN =
Power Enriched in Nib.
73. SMILE =
Sweet Memories
in Lips Expression.
74. ETC. =
End of
Thinking Capacity.
75. OK =
Objection Killed.
76. SCO = Search engine optimization
77. Bye =
Be with You Everytime.
If you happen to find this insightful, please kindly help share and teach these meanings as majority of us hardly know them.