The Nigerian designer, Maki Oh, run by creative director, Amaka Osakwe, has showcased consistently at New York Fashion week and represents the upper echelon of Nigerian fashion and design. Her Spring 19 read to wear collection "Buka Special" gave us a lot to feed on.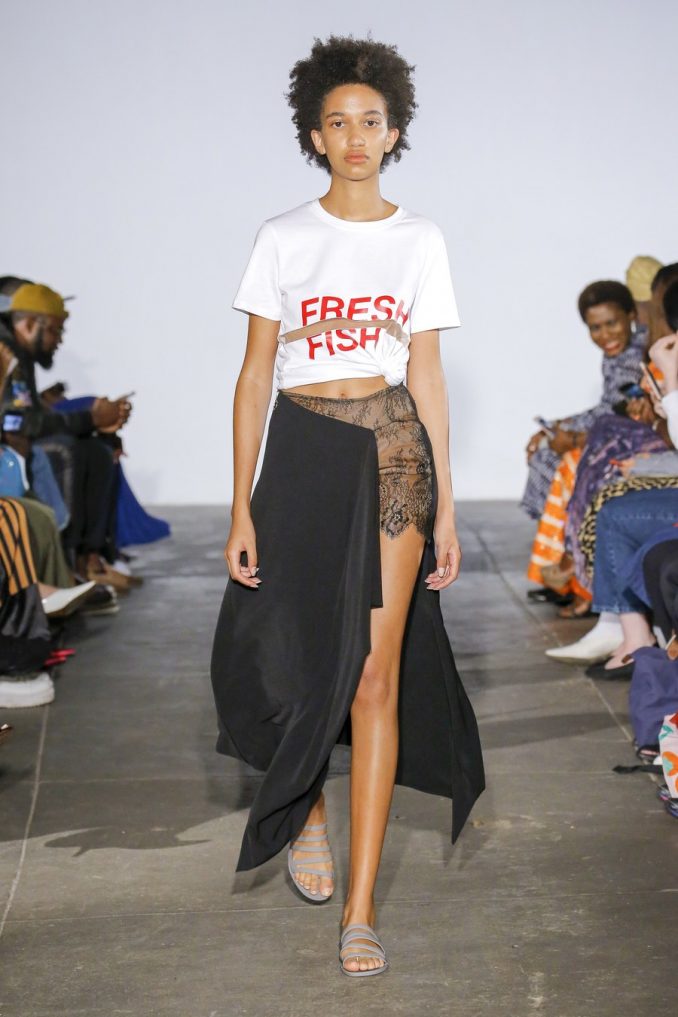 Constantly using her collections to redefine the notion of sensuality and the nuances of the female form, Osakwe drew inspiration from the various roadside cookeries infamous in Nigeria.
Hand-packaged street food inspired the knotting and wrapping techniques in her recent pieces. Using the buka technique, Osakwe dishes our culture to the outside world.

Hand-dyed indigo prints, Adire as we Nigerians like to call it, has always been Maki Oh's special sauce. Putting race front and center with the all black castings, Maki Oh took a new turn this time around by serving us gender fluidity which is still a taboo subject in Nigeria. The womenswear brand had model, Richie Shazam, strutting on the runway.

"It was important for me to celebrate the full spectrum of society—after all we all breathe the same air, eat the same food," said Osakwe regarding the unity of the collection. Despite ancient fashion traditions being a key factor in the Maki Oh brand, Osakwe is committed to pushing the conversation around gender forward, too.