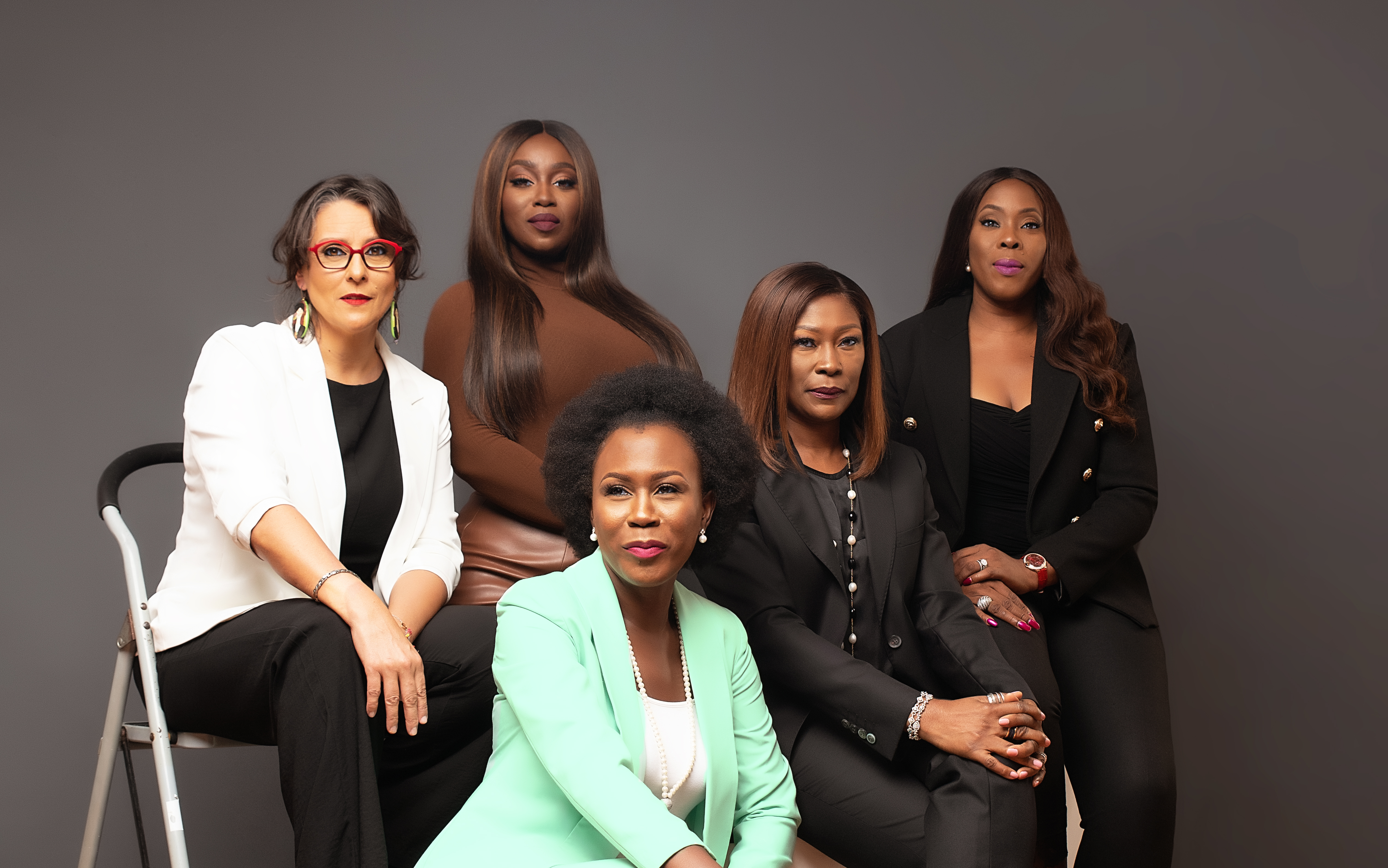 Now more than ever, professional women need spaces to connect with one another and encourage each other to grow and make business deals.
This is a major reason why Olatowun Candide-Johnson, a lawyer working previously with multinationals like Total, decided to create GAIA Women Club, a Lagos based third space for professional women to relax and do business together.
"Since the 18th century, men have met regularly in "Gentlemen's clubs" to socialize or read a newspaper in peace while sipping on a preferred drink. It also happens that million-dollar contracts are signed in these spaces. Women's Clubs have also been around for some time but primarily as social spaces and political hangouts before women were allowed to vote. In Nigeria and in other cities around Africa, there are serious leading ladies who design and define the business and social space and who contribute massively to economic activity but have no dedicated safe spaces to unwind and still do business," says Candide-Johnson.
The campaign titled "I am A GAIA Woman" features five high flying professional women who embody the ethos of the GAIA Women Club. The trailblazing women featured on the cover of This Day Magazine include Olatowun Candide-Johnson, Founder of GAIA Women Club, Peace Hyde, Head of Digital Media and Partnerships for Forbes Africa, Tara Fela-Durotoye, Founder of House of Tara, Folashade Ambrose-Medebem, Executive Director, Communications, Public Affairs and Sustainability Development for Lafarge and Antonella Saldo, an oil and gas senior executive now pursuing entrepreneurial investments in the Food Ingredient Solutions sector related to the production of pasta, and offering technical services and manufacturing solutions to pasta manufacturers around the world.
The campaign seeks to inform and draw the attention of professional women to GAIA's unique offering which is to galvanize them into getting together to broker million-dollar deals.
"What I'm creating is an exclusive space that reflects the style, energy, and way of life of the modern woman.  A high-tech connection hub for business and relaxation. But this begins with us; Women like you and me, coming together to share our experiences, connect and relax," says Candide-Johnson.
GAIA is hoping to bring women from different industries together to connect, socialize, and empower one another in their own comfortable third space fitted out with modern facilities.
GAIA is hoping to change the conversation to encourage members and the world at large to see fellow women as potential business partners and collaborators rather than as competition.
"Although the GAIA Club House is due to open in Q1 2020, GAIA has started taking on members and has also been running mini club activities which include our GAIA Business Dining club, where  women entrepreneurs, C-suite executives, and other senior professional women meet, connect or reconnect, discuss topics of mutual interest, listen and learn from our guest speakers  and from each other."
Other clubs include the Arts & Culture Club, Book Club, Film Club, Gourmet Club, and Travel Club.
"Bringing women together and empowering them to do great things can only be beneficial and I believe Nigeria's female business population will no doubt enjoy having a new space of their own to grow, socialize and relax."
For membership inquiries, please visit our website or contact us here