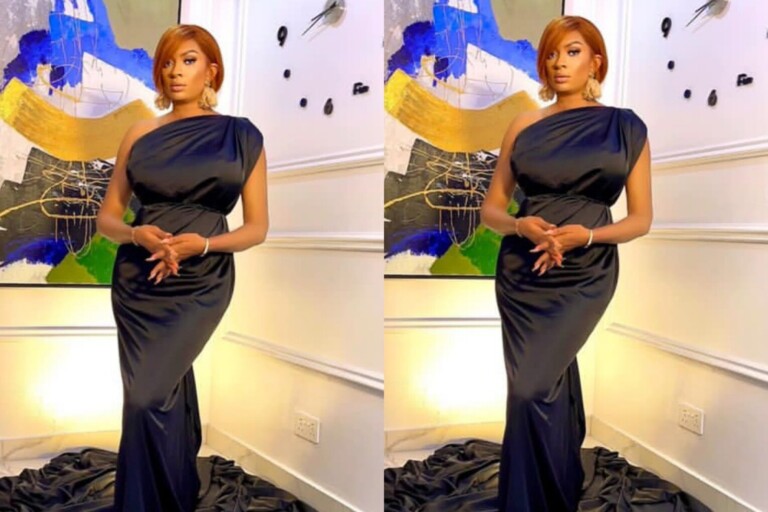 May Edochie, the estranged wife of controversial Nollywood actor,  Yul Edochie has penned an emotional note to herself as she celebrates her birthday today.
The mother of three confessed that, on this birthday, she finds herself grappling with unfamiliar emotions, uncertain about how to respond.
May Edochie, who tragically lost her first son, shared that she initially canceled her "all glam" photoshoot plans. However, it took a great deal of persuasion from loved ones to encourage her to dress up and capture her birthday photo.
Read Also: May Edochie takes Judy Austin to court, slams N100m lawsuit for alleged adultery
She expressed gratitude to God for the gift of life and cherished the wonderful people in her life.
She wrote
"It's my birthday and meant to be another year of growth and a chance to pause, reflect, and appreciate my accomplishments.

But for the very first time in my life, I'm not sure how to react to my birthday. I have mixed emotions and had to cancel my "all glam" shoot. It took nearly an army to successfully get me robbed in this fabric. It's not an actual dress.

All glory be to God for the gift of life and the amazing people in my life comprising of my loved ones and you my amazing fam.

Dear Lord, you already know my special request on this day, pls grant it".
Read Also: "It's your home; no competition" – Veteran actress, Rita Edochie solidly supports May Edochie amidst marital drama