Rita Edochie, veteran actress and aunt to actor, Yul Edochie, has solidly shown her support for May Yul Edochie amidst the marital drama going on in her home.
Rita who is married to Tony Edochie an uncle and junior brother to Yul Edochie's father Pete Edochie, took to her Instagram page to weigh into the marital drama which began with Yul's second wife, Judy Austin.
In her post, Rita shared a reel of May and assured her that no one can take her home because she has no competition. She further noted that it is just a matter of time.
"It's your home nwam. No worries no competition. It's a question of time".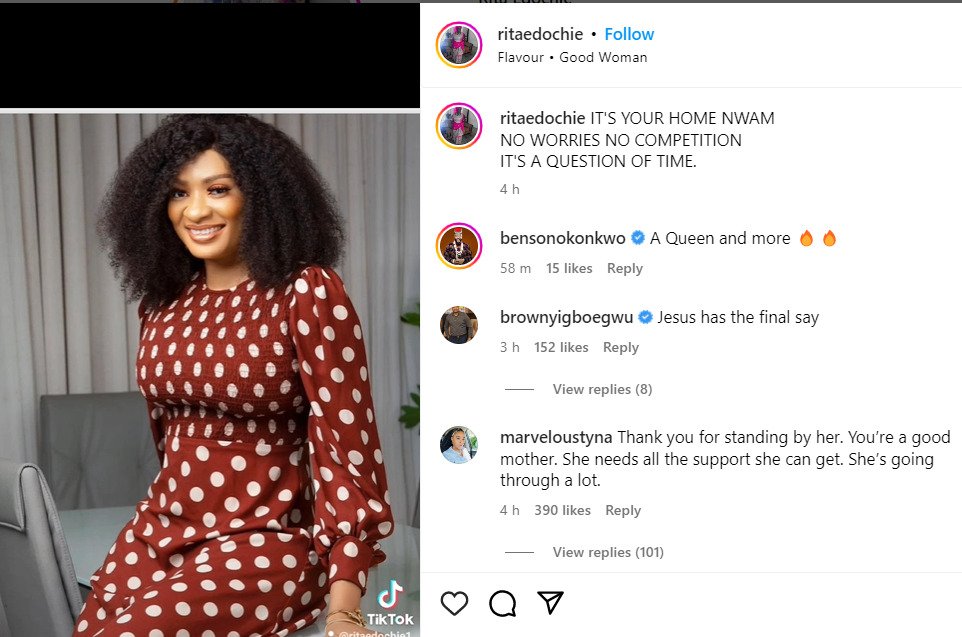 Read Also: "Ijele" Yul Edochie reacts to Judy Austin's video on God's love after his son's death
What candid advice do you have for May Edochie to overcome the Marital crisis in her home…