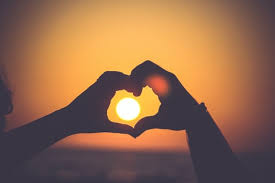 Valentine's day is a day for lovers, its a day to show beau how much you love them.
A lot of guys seem to be scared of this day because its a day they would have to spend a lot on their girlfriends; sadly if they have more than one.
However, here are ways you could celebrate your valantine without spending too much;
Read Also: Couple Goal Outfit For You This Year
1. Cook For Beau
You both mustn't go to a fancy restaurant before you celebrate your valentine together, no, its not even necessary.
You could be a dear and cook for her, if its something you haven't done before she would be really excited. Even if you normally cook for her do it in a special way this time; with candles and roses.
2. Take her to a movie
Another romantic way to celebrate valentine's day is to go to the cinema and watch a movie. There are always lots of romantic movies in the cinema close to this period. You can cuddle up, make jokes, steal each other's popcorn and enjoy the movie with the whole cinematic experience, then go for a walk after.
Remember that valentine's day is everyday you spend with the one you love.