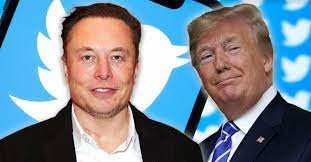 Elon Musk, the new owner of Twitter, asked Twitter users a few hours ago if he should reinstate former US President Donald Trump's account, and he received more yeses than noes, glamsquad reports.
READ ALSO: Twitter employee who publicly criticised Elon on Twitter loses his job
The former US president, who had more than 80 million followers, was permanently suspended from Twitter on January 8, 2021, following an attack on the US Capitol by his supporters that killed several people.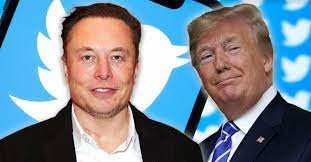 READ ALSO: Elon Musk sells $4 bilion worth of Tesla shares after Twitter takeover as his net worth plummets to $200 billion
Musk set up a poll on his Twitter account on Friday evening, November 18, with the question "Reinstate former President Trump," and the options were Yes or No.
Re-elect former President Donald Trump

November 19, 2022 — Elon Musk (@elonmusk)

The tweet was accompanied by the words "Vox Populi, Vox Dei," which translates as "the voice of the people is the voice of God."

For the time being, the poll shows that more people want Trump to be reinstated, with more Yes votes than No votes.