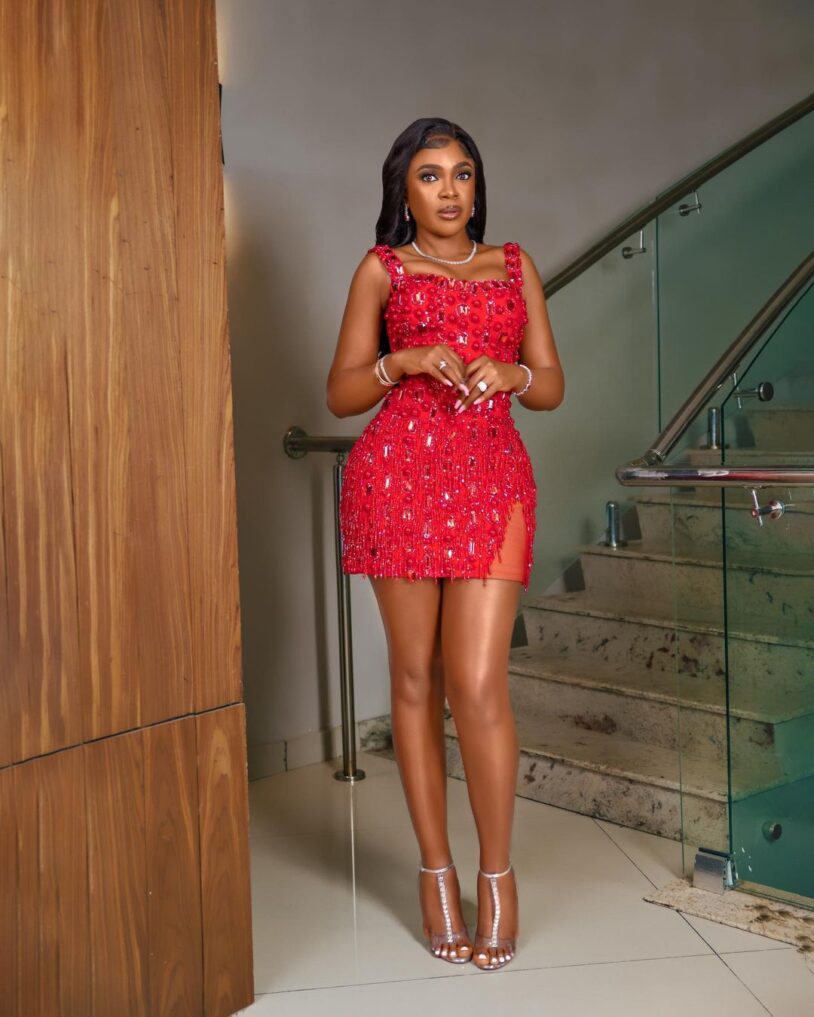 Nollywood actress and filmmaker, Omoni Oboli, dropped a piece of advice for her fans on her Instagram page.
The ever-charming mother of three said that people should never make a permanent decision based on a temporal condition that they are faced with.
See her post below;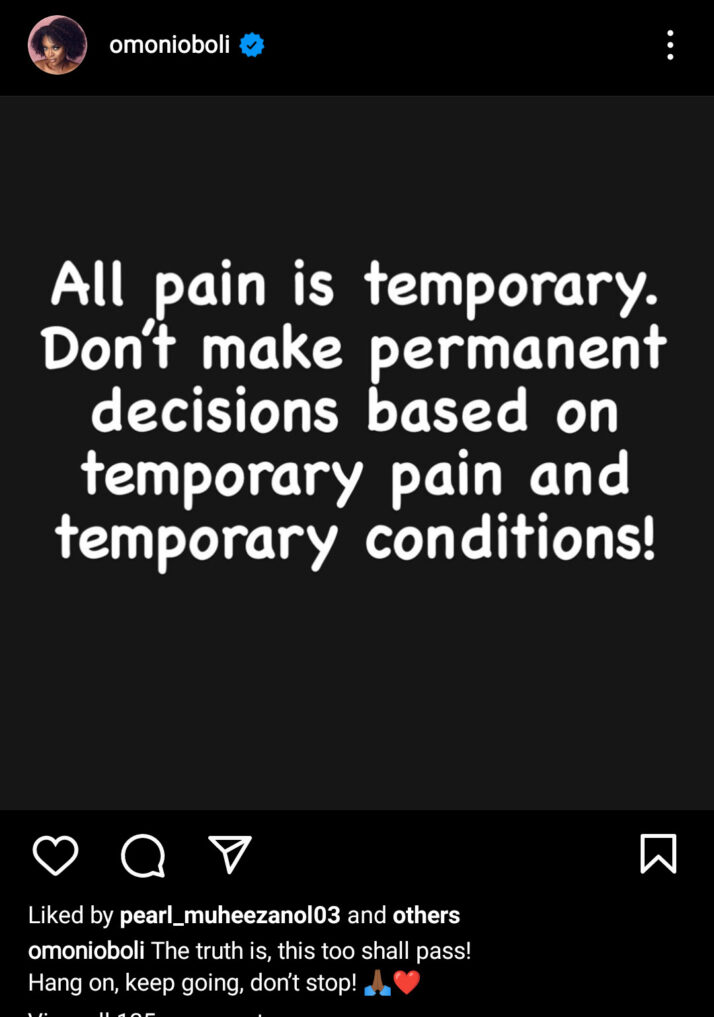 In an earlier post, she advised her fans to "Never Give Up." She noted that there are different levels of winning with someone's name written on it.
She wrote;
"You are always one meeting, one decision, one relationship away from your new level all the time."
Lending her voice to the recent happenings, the award-winning actress noted that a leader truly an ready to die, won't sit on the fence and end the menaces facing the country is what the citizens need.
See her tweets below;
I'm horrified! What have we become? You are aggrieved for whatever reason and your answer to is take innocent lives? You shed innocent blood and you are alright? Who did this to us? Lord have mercy 🙏🏾💔🇳🇬🕊 #PrayForOwo #PrayForOndo #PrayForNigeria

— Omoni Oboli (@Omonioboli) June 5, 2022
We need a leader who is ready to die for us! TRULY ready! Who's ready to give it all to save this country! No sentiments, no BS! No playing to the gallery! No politics! Just a leader who has the welfare of the people at heart! God help us 🙏🏾💔🇳🇬🕊 #PrayForOwo #PrayForOndo

— Omoni Oboli (@Omonioboli) June 5, 2022
Nigeria needs a STRONG leader that won't sit on the fence! That will take a strong stand and end this menace once and for all! Unless we are saying insecurity, herdsmen, Bokoharam, kidnapping etc are problems without solutions! #PrayForOndo #PrayForOwo #PrayForNigeria 💔🇳🇬

— Omoni Oboli (@Omonioboli) June 5, 2022
READ ALSO: "I am a billionaire in dollars" – Actress, Omoni Obolo declares