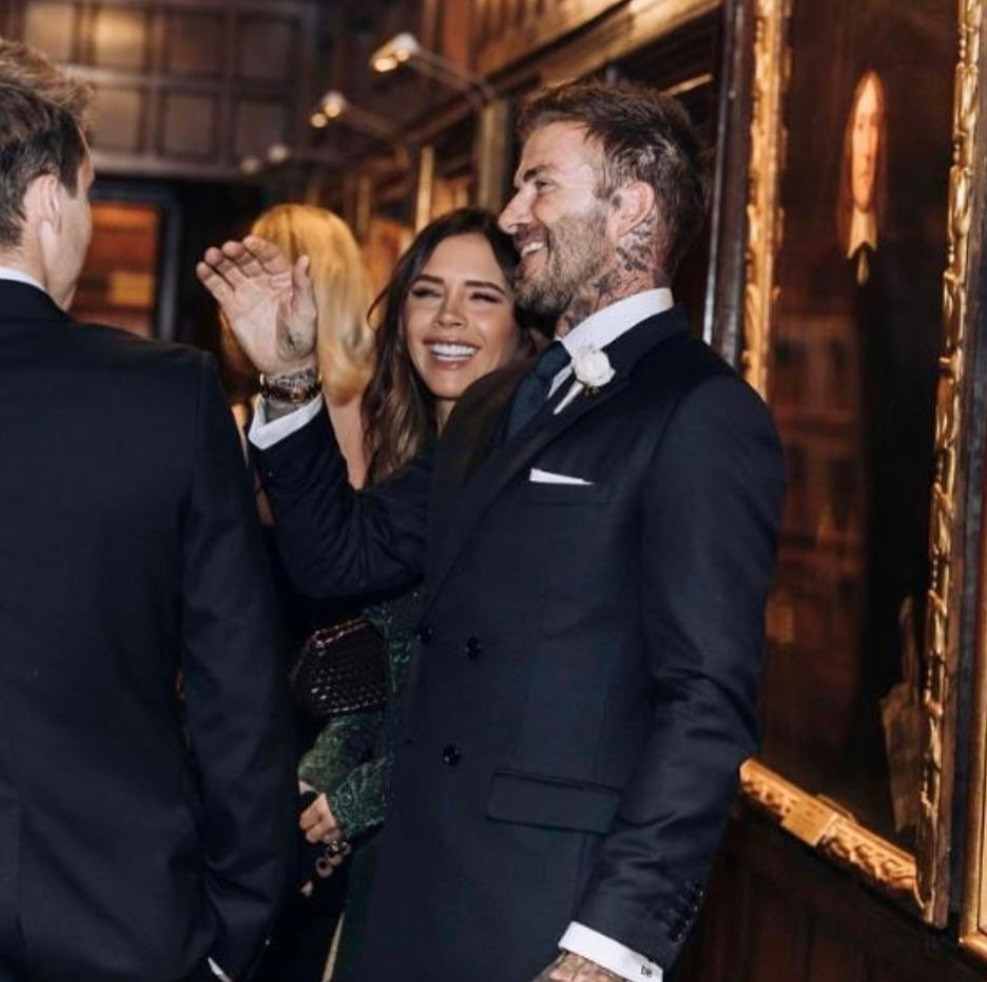 Glamsquad reports that on 23rd wedding anniversary, David and Victoria Beckham took to Instagram to express their love for one another.
READ ALSO: Davido gifts female fan his shoe and N2million, fan cries in excitement
David shared a video of an old interview with Victoria in which he told the host that he wasn't a fan of Victoria's singing group the Spice Girls but was a fan of Victoria herself (Posh).
During the interview, the couple revealed that they met at "the football."
David wrote in the caption;
"No, but I was interested in Posh. Posh became Mrs Beckham 23 years ago today, but she will always be Posh. Congratulations on your 23rd wedding anniversary and four beautiful children. I adore you, as do we all."
Victoria also took to Instagram to commemorate their anniversary.
READ ALSO: "I have mad love for Burna Boy and Davido" – Wizkid declares
She stated"They say he's not funny, that I never smile, that it won't last. Today marks the 23rd anniversary of our marriage. David, you are my everything, and I adore you!!!!"