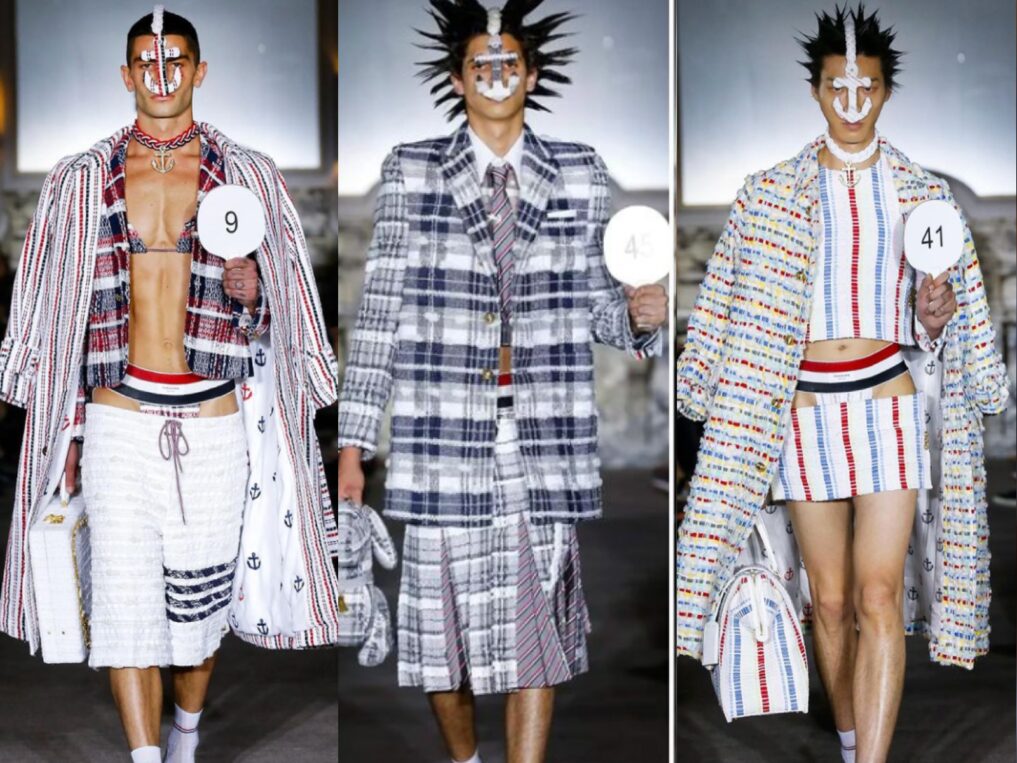 Menswear designer Thom Browne has turned up the heat for the menswear spring-summer collection presented during the Paris fashion week.
The menswear ss23 collection for Thom Browne introduces dresses, shorts, and mini outfits. Thom Browne is known for his exploration of different creative designs but his collection for the spring-summer menswear collection left a lot of guests speechless.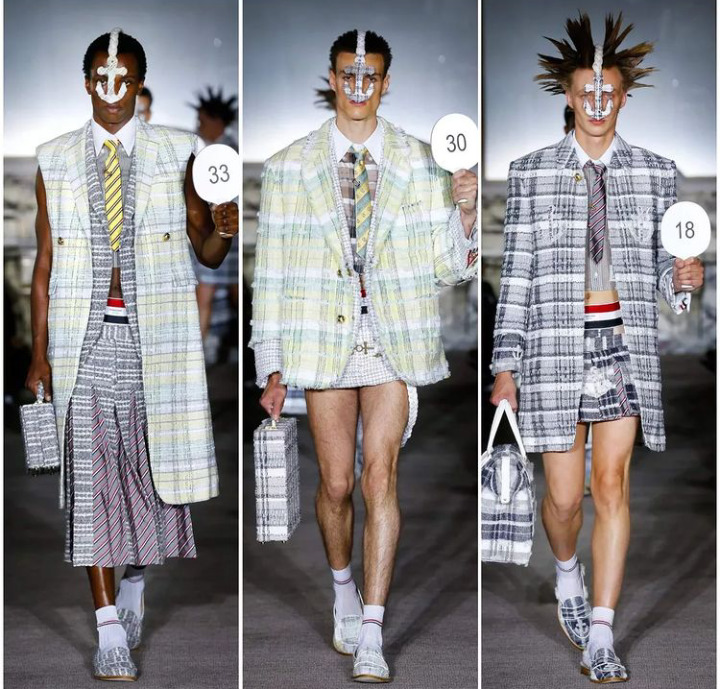 Read also: LookBook: Thom Browne Fall Winter 2022 Ready To Wear Collection
The collection presentation began with uniformed models in shorts, ties, and suit jackets. The collection featured more feminine outfits in different designs.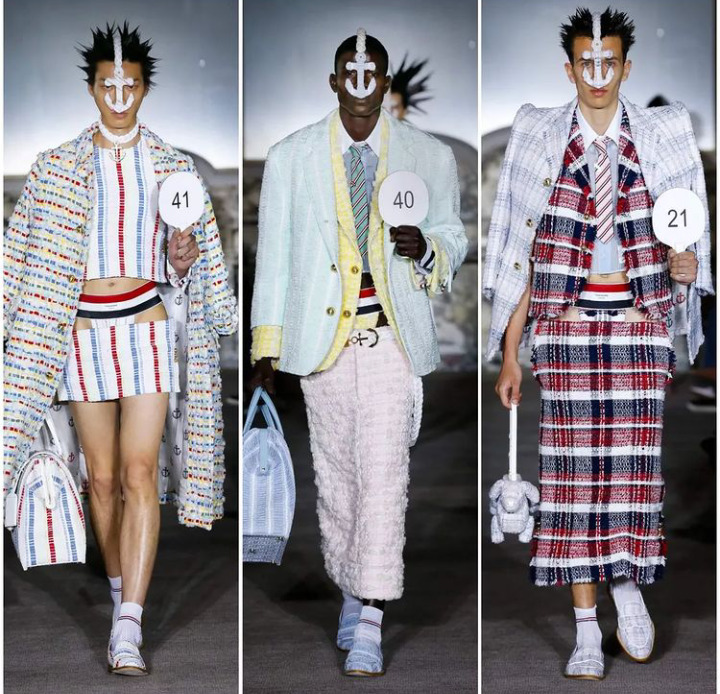 Creativity and no restriction in fashion have always been a highlight of the Thom Browne collection. The collection portrays a creative use of colors as well as print. most menswear garments are styled to give off a feminine look. Miniskirts, short-shorts, and maxi skirts were a highlight of the Thom Browne menswear collection.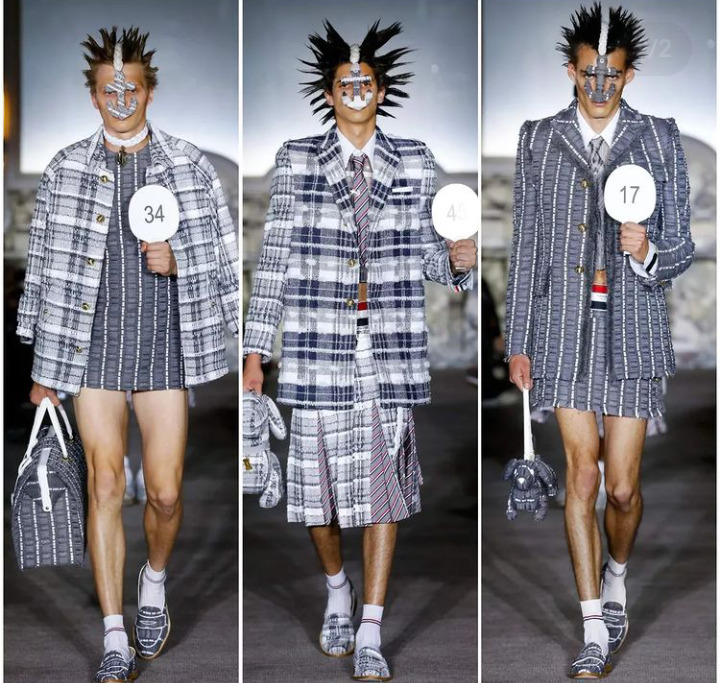 Read also: LookBook: Chanel Haute Couture Spring Summer 2017 Ready To Wear Collection
Another highlight of the fashion house collection is the parade of tweed jockstraps. Each model showcased the jockstrap under their low-slung bottoms, adding a jaw-dropping element to the collection.
Photo credit: Eriveltonalbinohosken