Are you a celebrity? Do you have low online followers and wish to increase to millions? This article provides helpful tips on how to achieve your aims and objectives.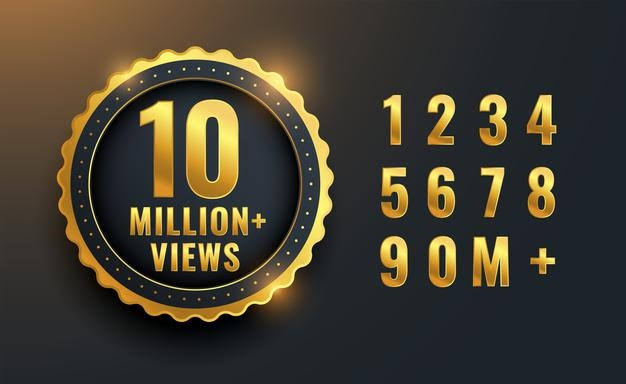 Successful Tips
Be Unique
Take a look at popular social media personalities. They've all narrowed their focus to one particular area. Whatever your passion, whether it's video games or fashion and beauty, create a niche where you can share your knowledge and advice with others, and you'll gain a follower.
Be a Thrill Seeker
Famous social media stars share the characteristic of being entertaining to watch. The only way to be interested in someone playing a video game is to listen to their commentary, hilarious jokes, and helpful insights. In the same way, someone who only teaches you how to do your makeup will not leave you with as much of an impression as someone who does the same thing while simultaneously being engaging, humorous, and showcasing their ability in an excellent manner. You must have a 'hook' for your niche, as well as a presence and energy that entices people to want to learn more.
Supply High-Quality Content
Having a distinct purpose and an engaging personality are only part of the equation; you must also be exceptional at what you do. Spend money on audio and video equipment, practise video editing, and use appropriate lighting if you plan to stream on YouTube or Twitch. Beautiful, professional photography is a must if you want to be successful on Instagram. Because of this, viewers are less inclined to follow your channel or page and even less likely to spread the message about it.
Pay attention to your fans
Focus on growing your channel or page's audience once you've established yourself online. Make a list of everyone you know and ask them to spread awareness about you by following you and letting others know about you.
Do your best to gain the attention of others so that you can gain theirs. Once you gain theirs, their followers will receive notifications that you have been followed and may decide to do the same thing. To find more people who could be interested in your thoughts and ideas, follow larger social media profiles in your niche.
Develop Relationships With Other Influencers
Getting in touch with important players in your area and exchanging nice messages with them is an additional strategy you can use. If you're able to connect with the other person, he or she may be ready to assist you out by promoting you on their channel. You may, of course, pay it forward by advertising the other individual on your site.
Engage Your Audience
Active involvement with their fans is another similarity amongst social media stars. Responding to comments and creating movies or photo shoots based on requests from your audience might help you gain notoriety. If you look at Internet superstars versus Hollywood or music or fashion icons, you'll see a significant difference. Social media influencers have a reputation for being open to interacting with their followers, as opposed to appearing distant and uninterested.
Learn Social Marketing
Search engine optimization (SEO) entails researching and applying keywords, tags, and potentially even paying for ads on Google AdWords, YouTube, Facebook, and other platforms in order to get people to find you. Also, learn how to use hashtags effectively so that you may gain more followers and share your content with a wider audience.