The internet has been on fire for the past 24 hours as Nigerian celebrities continue to give us juicy 'September to remember" drama.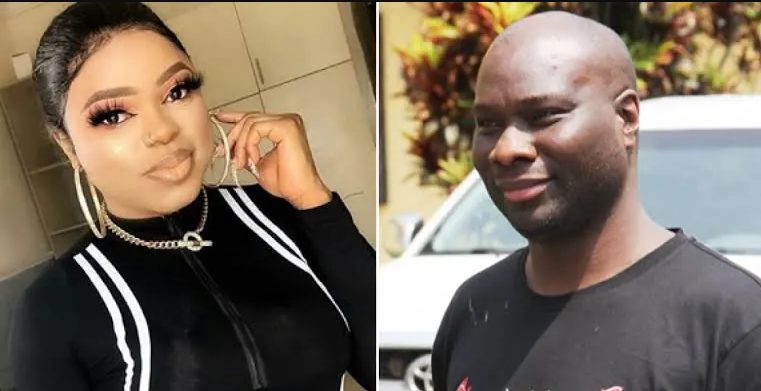 Coming after Tonto Dikeh alleged that her former lover, Prince Kpokpogri is in possession of married Instagram twerker, Jane Mena's s3x tape, Bobrisky took to Instagram to call her out.
However, things took a new turn after Bobrisky's former PA, Oye Kyme, took to her Instagram stories to answer some questions about him.
Oye shared some "secrets" about Bobrisky from her time working with the crossdresser on her Instagram Stories.
One of the "secrets" she revealed was that Bobrisky and Mompha were dating, a claim she didn't back up with evidence.
Mompha retaliated by confronting Oye via Direct Messages. He subsequently posted screenshots of his conversation with Oye, denying the accusation and alleging that Bobrisky was the one who made the revelation and threatening to sue her.
Oye is a native of the Ivory Coast. She rose to prominence after Bobrisky sent her to Nigeria to work as his personal assistant after she received a tattoo of him.
However, Glam Squad Magazine can categorically confirm that Mompha had no sexual relationship with Bobrisky.
According to our source close to the duo, they are just "business partners," in the sense that Mompha is Bobrisky's Pimp.
"Mompha pimps Bobrisky to Arab men and other billionaires (married and unmarried) in Nigeria who sleep with men." Mompha is not into men" The source told Glam Squad Magazine.