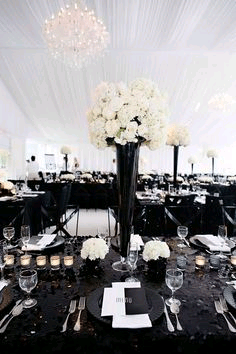 When you think of the word "Wedding " all you see is white, white and so much white.
Usually, When most people think of weddings, they think of the color white—white dresses, white cake, white flowers, etc. And while an all-white color palette will always be a classic (and for good reason!), we have another idea for you: black wedding decor! Yes, that's right, we're all about the darkest hue of them all. But not in like an edgy, gothic way. Seriously, Isn't it just exciting thinking of a black theme wedding!
Read Also : Short Jeans Trouser Inspiration For Ladies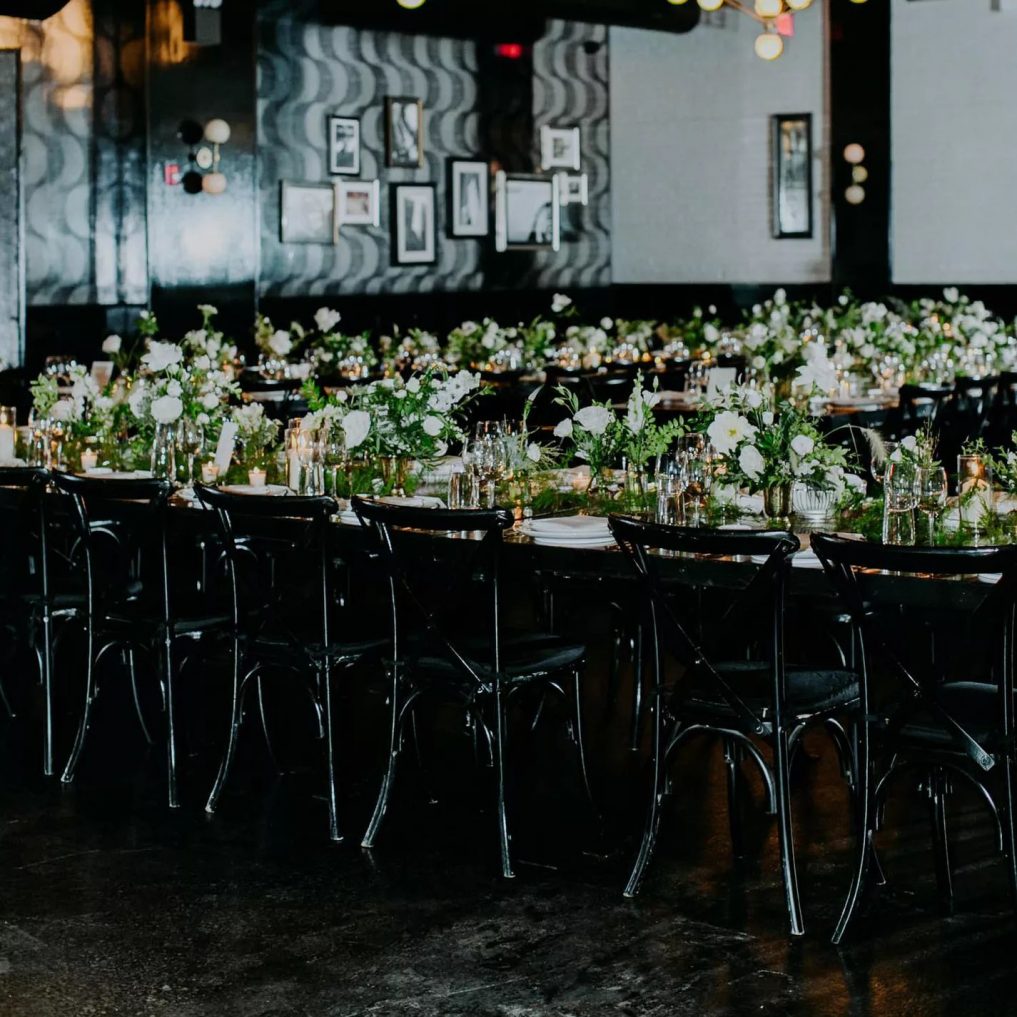 For starters, we like to think that you can approach this trend in two different ways. First, you can stick to an overall dark color palette or add a touch of white on it, but lets stick with the black for now shall we?
Black Wedding Cake
Read Also: Glam Look Of The Day : Reality TV Star, Queen Slays In Gorgeous Outfit
Ever wondered what a black wedding cake will look like? Well here it is! Isn't it just beautiful! Some people normally have this believe that black is for funerals, which signifies mourning while white is for wedding, which signifies celebration.
Hall Decoration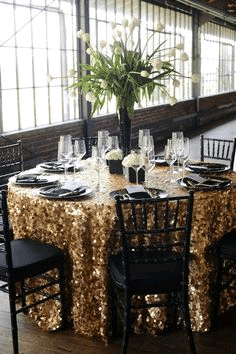 The hall in a wedding reception is one of the most important part of it all, with a decoration  like this you will definitely 'wow'  your guest.
Wedding Gowns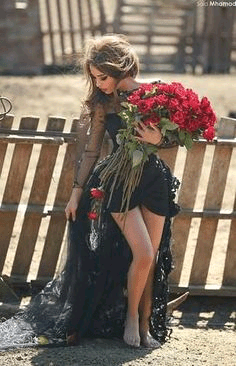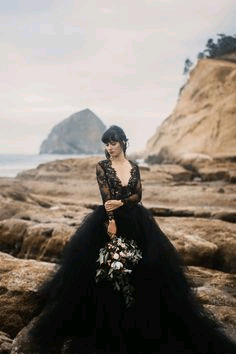 A black wedding gown isn't just beautiful its magnificent! Its very hard to resist, I look forward to attending an "All Black Wedding Theme"
Black Wedding Flowers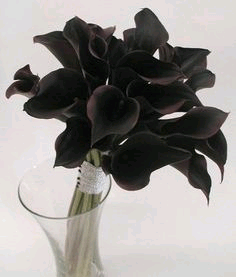 A touch of black flower might be going over board but trust me its worth it!