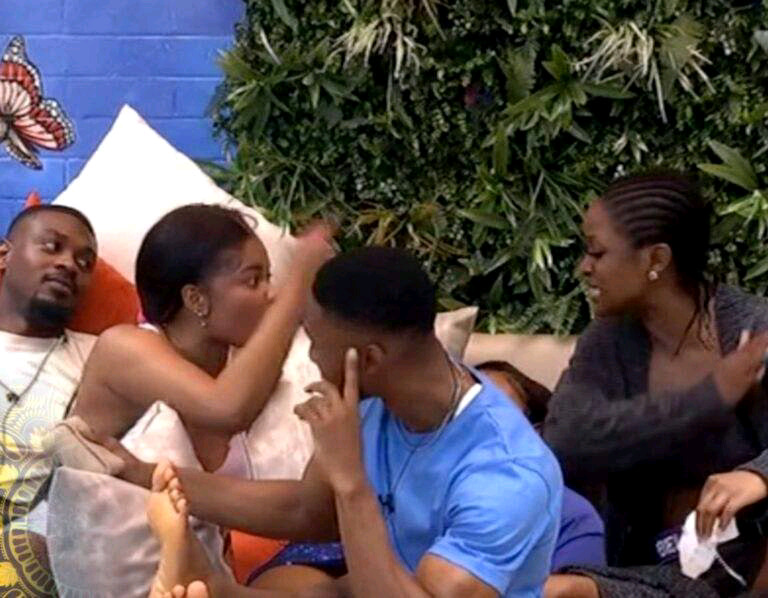 In a recent video going viral, two of the new housmates; Chichi and Bella seemed to have gotten into a verbal altercation.
Glamsquad reports how the housemate came into the Big Brother Naija house on Saturday and Sunday with biggie bringing a new twist of two houses.
Read Also: Halima Abubakar reacts to Shan George denial of ever being involved with Apostle Suleman
It may seem as though trouble have already started in the house as Biggie gives the housemate their first ever task.
The two got into a fight while getting ready for their first wager duty, which required the two "level up" houses to put up a talent show and deliver it on Friday.
The housemates' mood immediately deteriorated after Chichi suggested a novel solution for the group's work. Chi Chi seemed to have forgotten Biggie's instruction that every member of the team must contribute a special talent to the project.
Read Also: "You haven't learned your lesson" – Media personality, Latasha Lagos lashes out at Korra Obidi
Bella mentioned this, and Chichi took offense to it, leading to a verbal argument.
The housemates promptly split into groups after being informed of their assignments, and brainstorming sessions are well under way.
Watch video below;