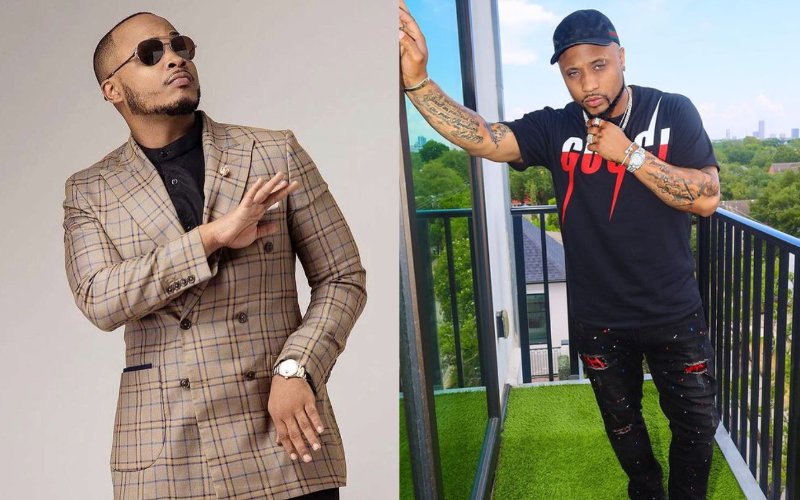 In response to the tribunal's decision against their father, Senator Ademola Adeleke, Sina Rambo and B-Red have spoken out.
The Governor's sons urged Oyetola to give up on running for governor of the state on their Instagram story.
According to B-Red, the residents of Osun State dislike him and should thus step down as governor. He pointed out that while he was in office, Oyetola did nothing to benefit the state.
B-Red pleaded with him in another message to quit worrying his father and let him mend Osun instead.
In his words; "The Osun people do not want you sir. Please go and rest, you did not do nothing for OSUN state damn.
"Mr Oyetola please don't stress my dad. Let him fix Osun".
See posts below: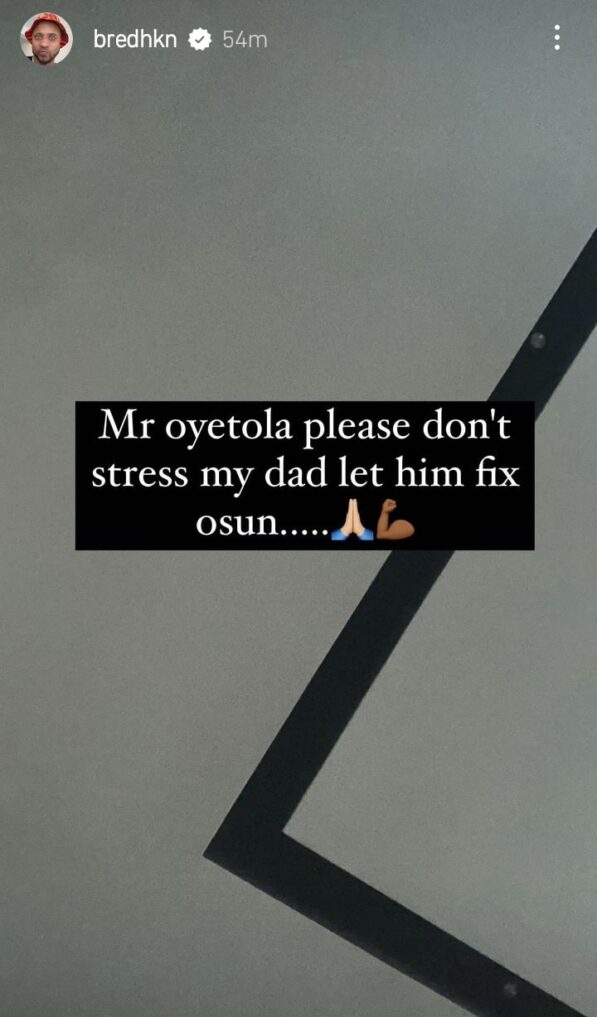 On his part, Sina Rambo urged the residents of Osun State to maintain their composure.
He claims that the panel handed down two rulings today, one of which favored the PDP. However, they want to appeal to the Appeal Court since that would prevent the Osun mandate from being usurped.
He said; "Two judgements issues today at the tribunal. One in favor of PDP. Nothing changed. Sen. Ademola Adeleke remains the governor of Osun State. We move to the appeal court. Peace be still. The mandate of Osun will not be stolen. H.E Ademola y remains the Governor of Osun State".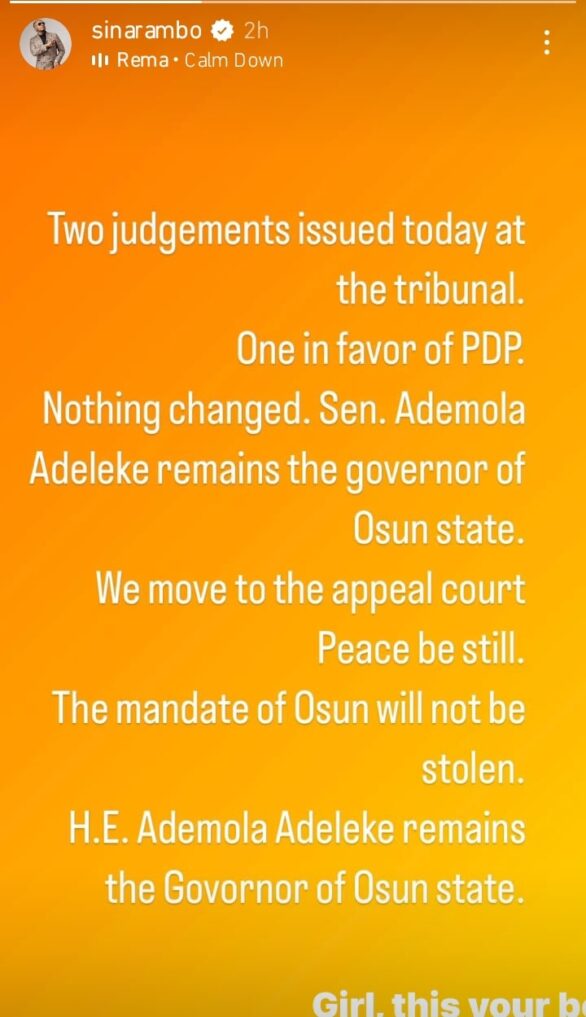 The Osun State Governorship Election Petition Tribunal, located in Osogbo, had dismissed Governor Adeleke earlier on Friday.