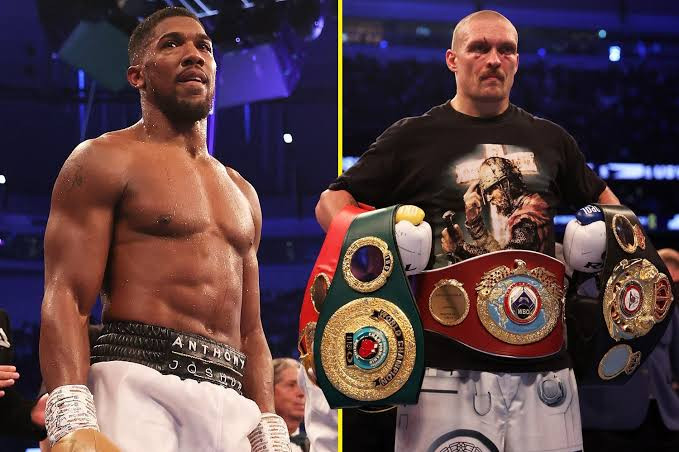 Anthony Joshua, the former heavyweight boxing champion, says he can't wait to 'harm' current IBO, IBF, and WBO champion Oleksandr Usyk, who has been putting himself through mental torture, glamsquad reports.
READ ALSO: Heavyweight Champion, Anthony Joshua to earn £100m from Usyk rematch – See details
Joshua was defeated by Oleksandr Usyk in Tottenham 11 months ago, drawing criticism from fans all over the world. However, Joshua claims that he tries not to focus on criticism and instead focuses on his records, despite the fact that records are easily forgotten.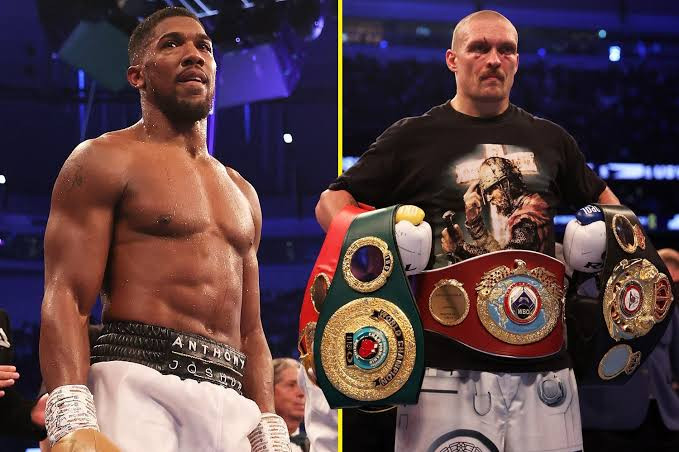 'I make an effort not to dwell on criticism.' There are also a lot of positive vibes floating around. Especially within the four walls of my home and the environment I create for myself. Should I shape that environment around a couple of defeats?" he wondered.

 

'Records are important now because people forget so easily. But I obsessively study the famous's win-loss records, and boxers who consistently fight the best rarely go undefeated in their careers. As frustrating as it is, I know I must accept defeat. 'I am the best fighter.'
In response to speculation that he would be unwilling to box again after being humiliated by Usyk in the first fight, Joshua told reporters.
'Right after, in the locker room, I knew I'd fight again.' Come on, I was telling everyone. What the f*** is that? We are fighters. We lost a battle, but not the war. This is a never-ending battle. It isn't over until it is. That's how I re-energized my team. Nothing should depress you. That is the mindset I must maintain. For the remainder of my life. Even if I make a mistake in private or in public.

 

'But it's been a nightmare sitting on this loss for so long.' Every day, the time frame shifts. I've devoted a significant portion of my life to a very difficult sport. I'll keep doing it for as long as I can, but I think I'm pretty good at business now. I'll be 33 soon, and a lot will depend on how long my body can hold out.'

 

'It sounds crazy, but I won't lie. My goal was never to hurt him or to deliver damaging punches. My goal was to go the full 12 rounds and demonstrate that I could box as well as he does. to score with punches

 

'However, I didn't work hard enough to prepare for a 12-round fight at that speed.' I wasn't in the right frame of mind. That feeling of wanting to rush in and smash him. Isn't it obvious that I'm using my size and power this time? However, working on it is easier said than done.