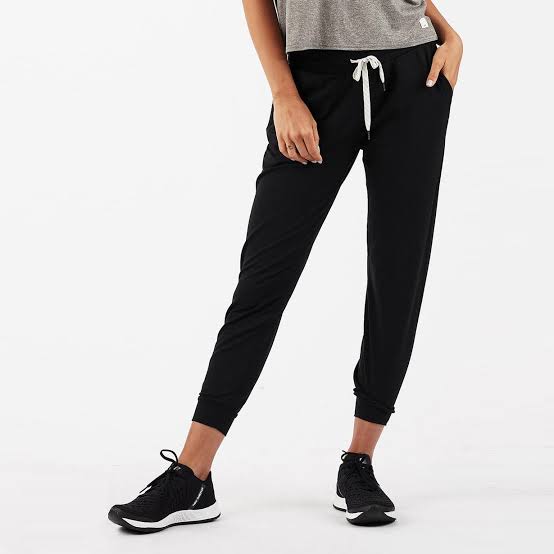 With the development of athleisure, jeans and chinos are facing stiff competition. The Vouri jogger Vouri jogger is the current must-have look for men, and it's taking over the streets. These comfortable pants are no longer just for sports fans; they've become a wardrobe staple.
READ ALSO; Why Dopamine Dressing is the Glam Fashion Trend We Need in 2021
Before we go into how you can rock a jogger. Let's quickly delve into what a jogger looks like.
Joggers are a typical form of sports trousers that were originally designed for exercising. Joggers are lightweight and comfortable, with an athletic style and a tapered leg. The waistband is usually elastic and the ankles are usually elastic. When styled appropriately, joggers are no longer out of place but rather a cool and current item. While simple sweatpants-style joggers are still available, Vouri joggers makes you look smart and elegant. It keeps you cool and dry. They are quick to dry and the cloth is quite soft. They've also got a wonderful drape to them.
Vuori joggers are really made light and comfortable for you. They are extremely comfortable and far more fashionable than sweatpant-like Joggers.
There are so many different ways you can rock a Vouri joggers these days. In spite of their casual appearance, They can be worn for semi-formal occasions. It can also can be worn casually. It's possible to achieve this by mixing them with other casual clothing, such as any of T-shirts, Polo Shirts, hoodies, bomber jacket or Tennis shoes. Dressing up or down with a blazer or a dress shirt can also make Vouri joggers appear smart-casual, as can a pair of sneakers.
Rocking a Jogger with a Polo Shirt
Polo shirts are simple to put on. So, pairing them with slim fit Vouri joggers for the weekend is ideal for a relaxed and easy going look. So, pair a longer, looser fit polo with your slim fit vouri joggers.
Polo shirts, like joggers, have a sporty vibe to them, so they work nicely together.. Choose joggers in a somewhat heavier fabric if you want the look to be more sophisticated. If your joggers are a solid color, a patterned polo would be a good option. Your shirt will become the focal point of your combo, while your joggers will serve as the supporting cast.
Rocking a Joggers With A T-shirt
A sweat-shirt with a jogger could be your go-to look for relaxing yourself on a couch, it can also be a fashionable streetwear outfit. But with the rise in athleisure trends, the combination of T-shirt and Jogger has been spot on for everyday wear. To keep the look more polished than your loungewear, opt in for a stylish tennis shoe or a sneakers,
Rocking a Jogger With A Bomber Jacket
READ ALSO; Monochrome Is The Fashion Trend of 2021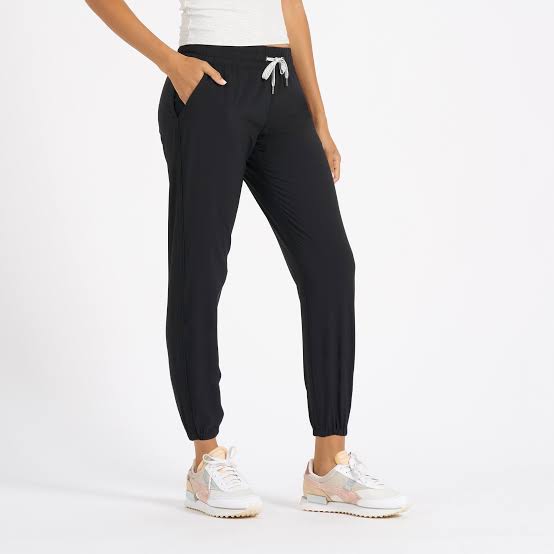 The bomber is a must-have item for your wardrobe and one of the most popular jacket styles on the streets. It's also a great jacket to pair with a vouri jogging pants. Its cropped length will not not only make you to show off your fashionable trousers, but its relaxed, athleisure feel will also complement them.
Rocking a Jogger With A Hoodie
An appropriate casual option these days is a hoodie combined with sweatpants. It's ideal for simple errands and events like heading out for coffee. Try numerous layering options for an edgy street-inspired style if you want to dress up your Vouri joggers and hoodie.
Rocking a Jogger with a Tennis Shoe
Tennis shoes are becoming increasingly popular as the ideal shoes to wear with joggers at all times. First and foremost, the sneakers' design makes them extremely comfy, which complements the joggers' informal and relaxed appearance. Tennis shoes are also a foolproof technique to reduce fashion risk, and their fashionable sensibility makes them suitable for every occasion. Tennis shoes are also available in a number of colours, which you can utilize to dress up yourself in your Vouri jogging trousers.
It's also obvious that white tennis shoes are the finest option because they are fashionable and make your feet stand out. When it comes to white sneakers to wear with Vouri jogging pants, models like the Gucci Ace or Lacoste Graduate sneakers are among the greatest options. However, keep in mind that white tennis shoes are prone to scuffs and tears, so extra care is required.
Conclusion
Joggers are no longer gym wear. they are entirely fine to rock in thepublic. For a more casual approach, rock your jogger with a t-shirt and a tennis shoes, or dress them up with a hoodies or a bomber jacket for a more smart-casual look.